However, most people refer to it as Cat Heaven Island, because its residents are primarily feline.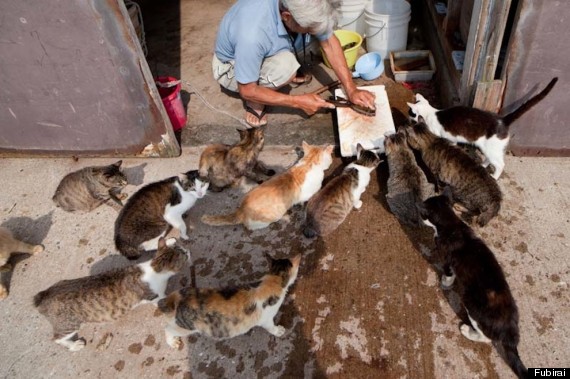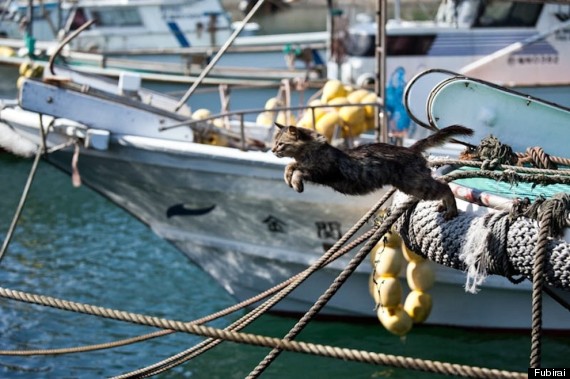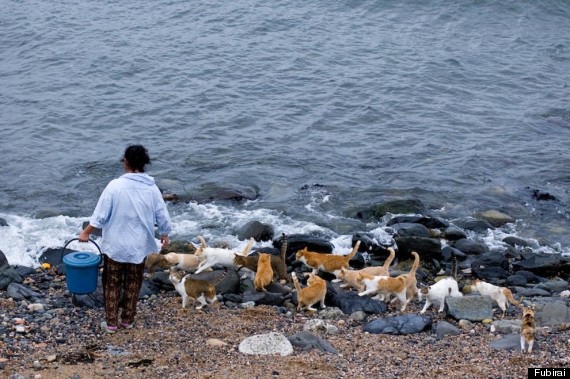 About 100 humans live on Cat Heaven Island. They care for the cats, who outnumbered them long ago, because they believe that feeding them will bring good luck and wealth.
As you can see, the cats pretty much rule the roost.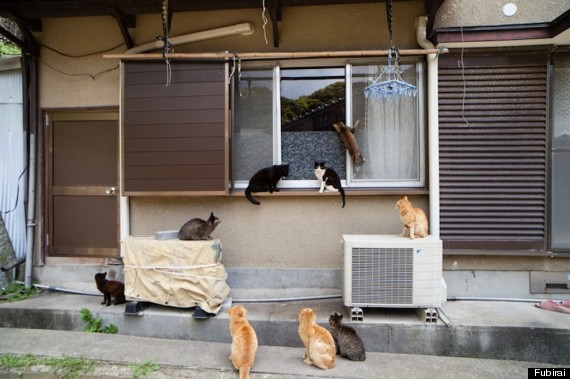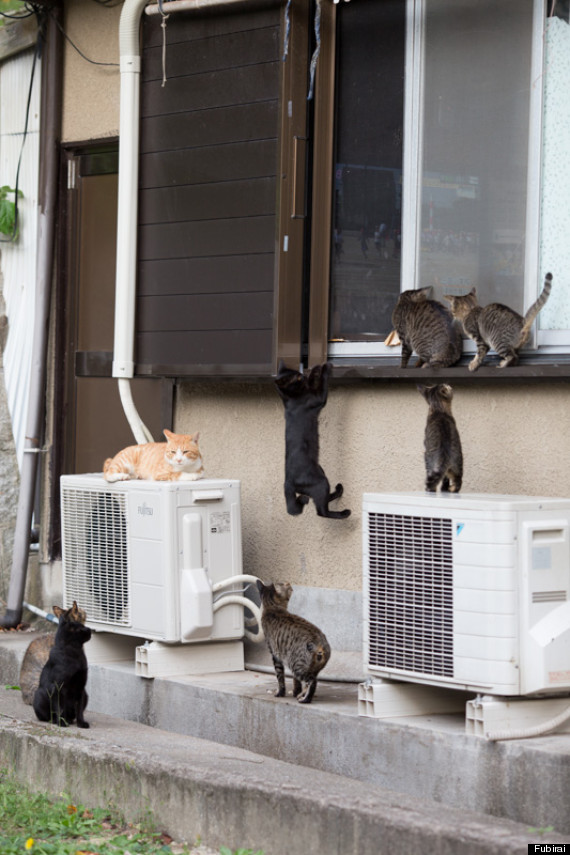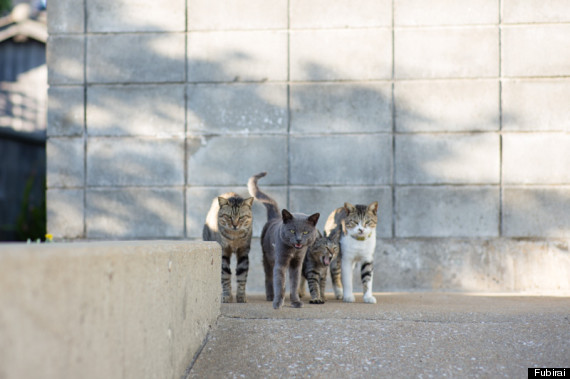 Like little people, they hang out on the island's motorbikes...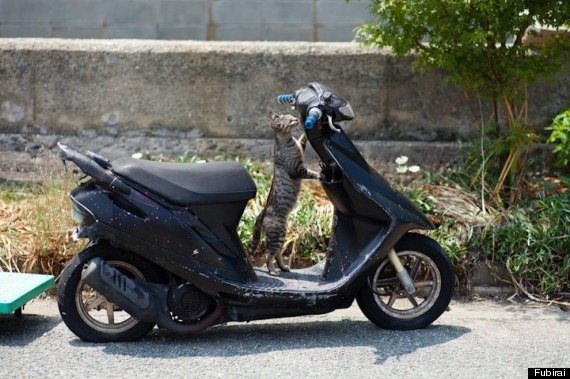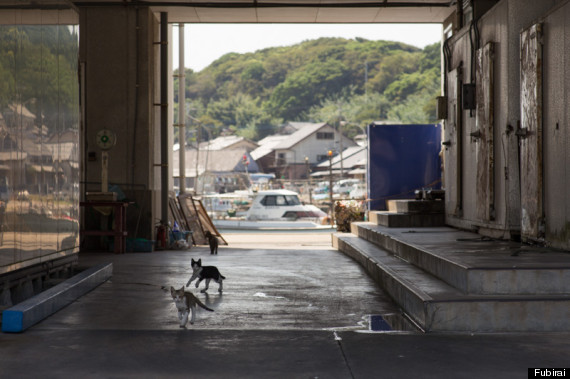 ...and out on the abandoned boardwalk.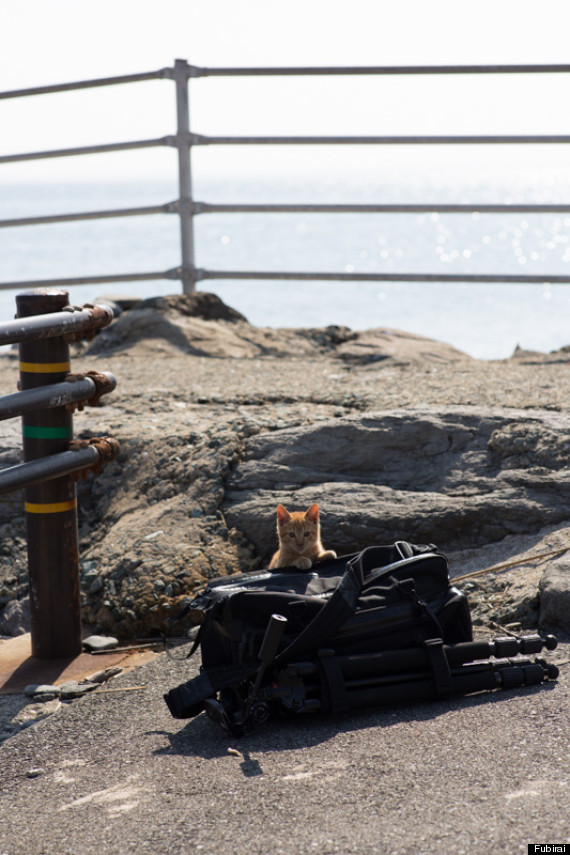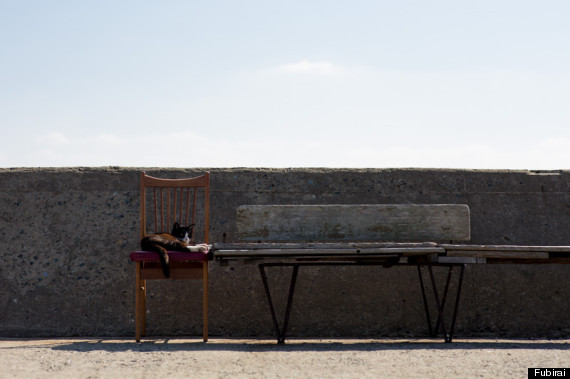 Maybe one day they'll build their own homes out of twigs...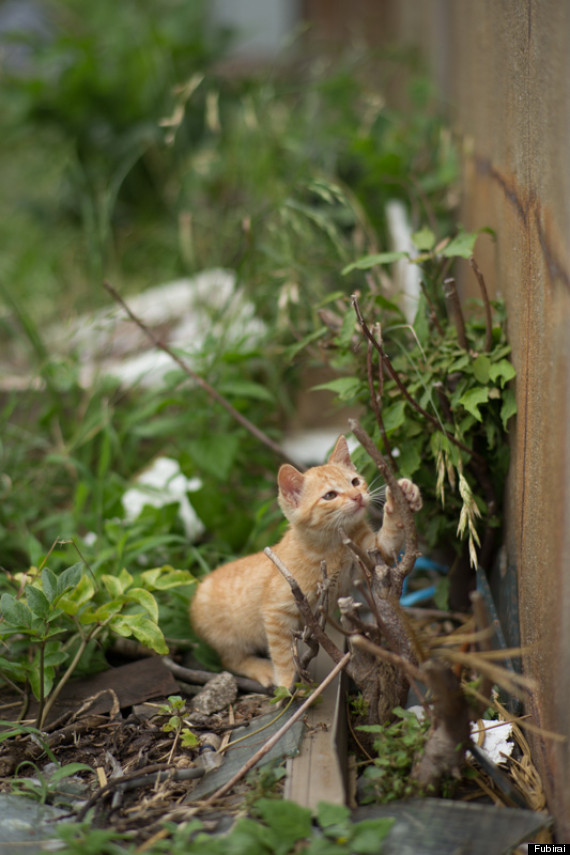 ...but for now they're just content to run around being adorable.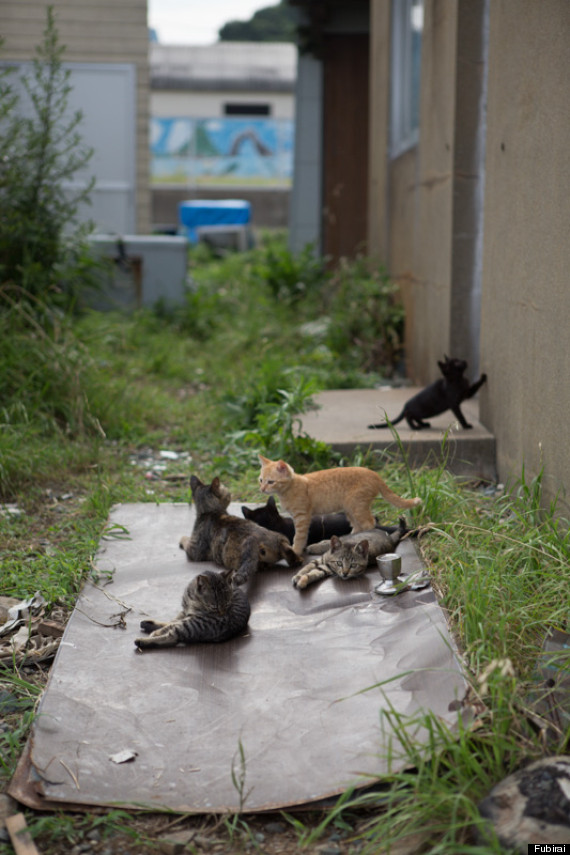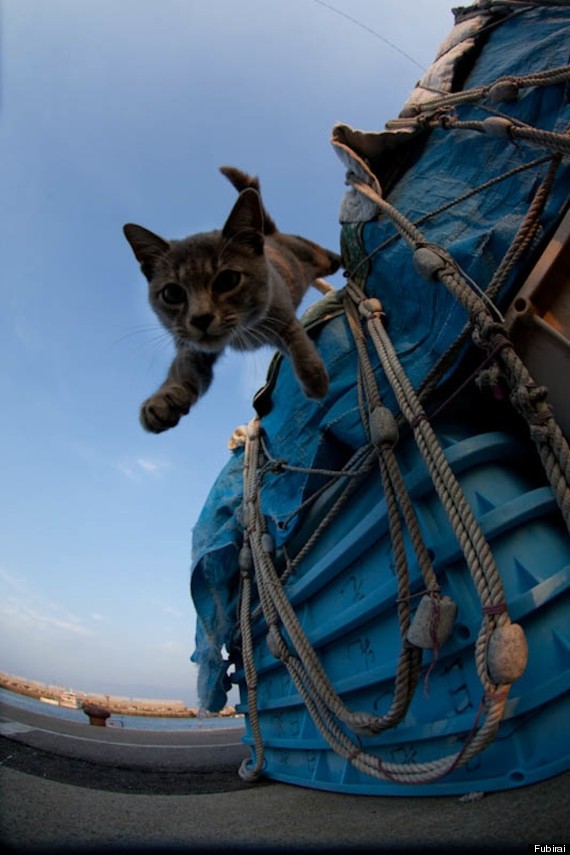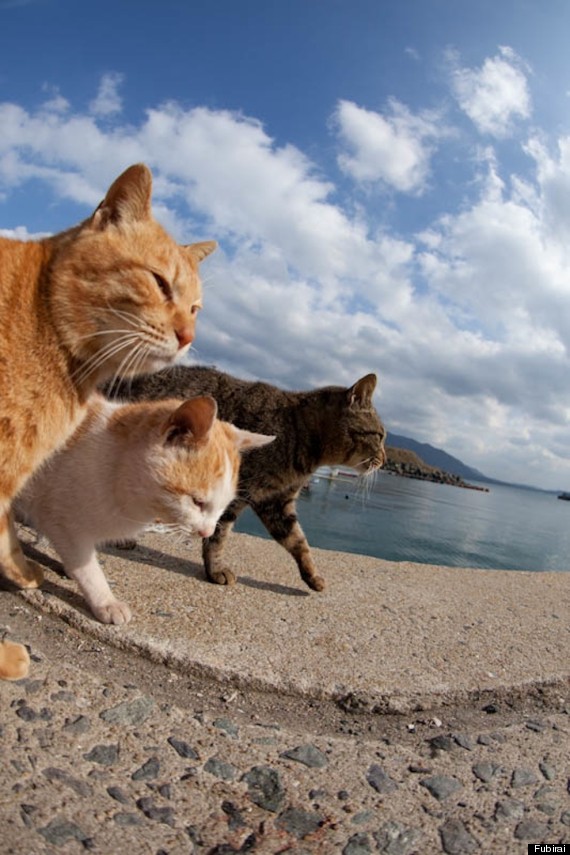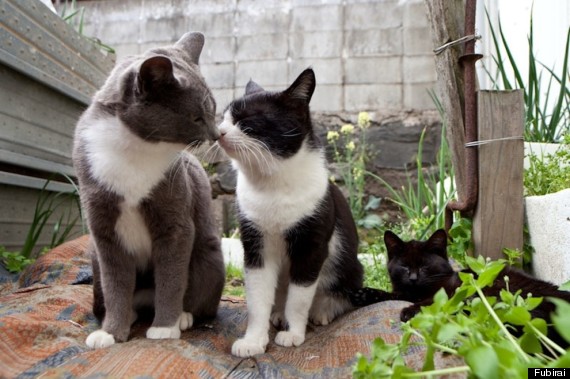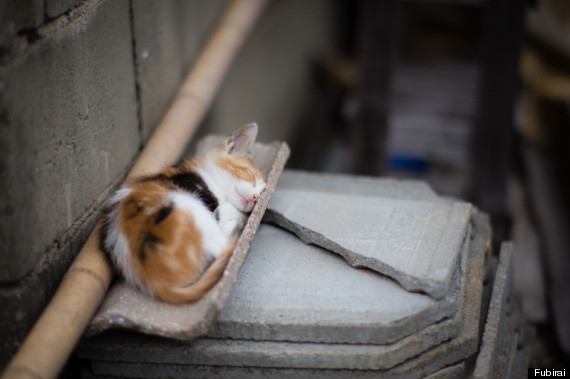 For more photos of Cat Heaven Island, check out the website of Japanese photographer Fubirai.