Everyone knows the names of famous astronauts like Neil Armstrong, Buzz Aldrin and some may even remember Laika, the first dog in space.
However, the first cat in space has been largely forgotten by history.
Félicette was picked out of a group of about a dozen cats because she had the best reaction to a series of tests that included a spin in a centrifuge, according to EuroNews.
Her 12-minute flight took her 97 miles above Earth and included five minutes of weightlessness.
Although this "Astrocat" made history, Félicette was euthanized a few months later so scientists could study the effects of space travel on her body.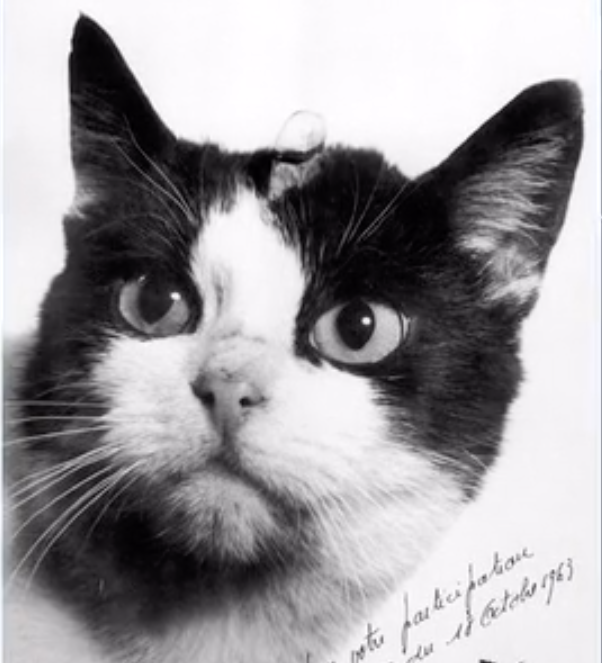 No cat has been in space since and Félicette has become a UFO — an underappreciated feline orbiter.
Now a British advertising executive is hoping to restore Félicette to the pantheon of great space explorers by erecting a statue in her honor in Paris, France.
"Around 6 months ago whilst at work, I came across a tea towel in the staff kitchen commemorating the 50th anniversary of the cat who went to space," Guy said in a release. "There was no name for the cat on the towel, nor did it resemble Félicette.
"After Googling it, I became fascinated with Félicette's story, how it had been forgotten over the years, and (like the design of the tea towel) misattributed. It felt like something big should be done to right these wrongs."
The campaign video is below and seems to have catapulted Félicette back into the public eye. After one day, Guy is nearly 20 percent towards his goal with a month to go.
Guy emphasizes to recognize that Félicette and other animals involved in the early days of space exploration suffered and had no choice in the matter.
"It's also important to note that Félicette, alongside many other animals that have braved space travel in the name of science, was ultimately an unwilling participant in this experiment," he wrote. "For this mission alone she, alongside 13 other cats, experienced arduous training prior to the mission and eventually gave her life."
Related
Before You Go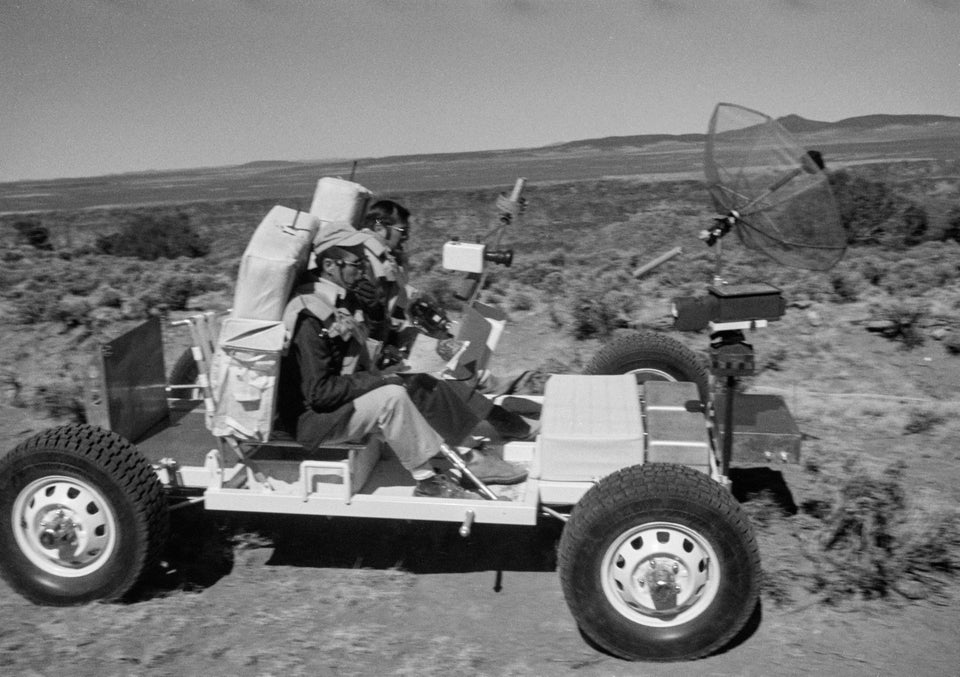 Vintage Photos Of Apollo Astronauts Training
Popular in the Community