A judge sentenced a California man to 16 years in jail after he confessed to torturing and killing as many as 21 cats that he had abducted from a San Jose neighborhood. 
Santa Clara County Judge Sharon Chatman read the names of each one of Robert Farmer's feline victims out loud in court on Friday as she handed the 26-year-old the maximum sentence possible. 
"Robert Farmer is a danger to society," Deputy District Attorney Alexandra Ellis said in a statement announcing Chatman's ruling. "For two months, the Defendant terrorized a community, intentionally inflicted multiple acts of violence on vulnerable living creatures, killed multiple animals, battered a person, and caused extreme anguish to dozens of families whose beloved pets went missing, were found injured, or dead."
According to court documents, cats first started mysteriously disappearing in a Cambrian Park neighborhood around September 2015. That same month, security footage captured a man luring and then grabbing a cat named Gogo from outside of a home. That cat's body was never found.
Farmer was arrested that October after police saw him sleeping in a car with a dead cat inside. During a search of the vehicle, police reported finding cat collars, fur and "numerous bloodstains."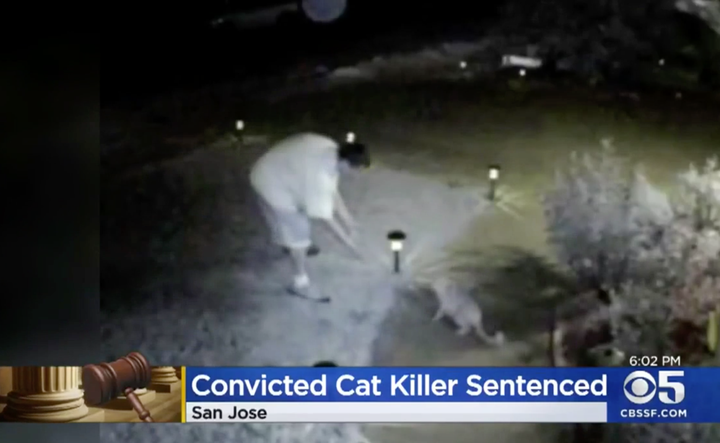 Though only four bodies were found ― with Farmer's DNA wedged beneath their nails — investigators believe that there were more than a dozen victims, the district attorney's office said.
Prosecutors also pressed to have Farmer register as a sex offender based on witness testimony alleging that the body of one of the female cats recovered showed evidence of postmortem sexual assault.
Facebook group Justice for our CATZ, which was created to support cat owners affected by the killings, released a statement that applauded the judge's ruling, as well as her decision "to list every cat by name."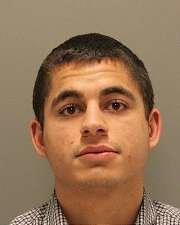 The names were Angel, Gogo, Rayden, Thumper, Jupiter, Traveler, Babe, Ichigo, Tiger, as well as Orange Tabby Doe and "Does" 1 through 11, the Mercury News reported.
Among the charges Farmer plead guilty to were 20 counts of felony animal cruelty.
Upon his release from jail, Farmer will not be allowed within 100 yards of the Cambrian Park neighborhood where the animals went missing. He will also not be allowed to own or care for a pet for the first 10 years after his release.
Calling all HuffPost superfans!
Sign up for membership to become a founding member and help shape HuffPost's next chapter