It was briefly lights out for Thomas Jefferson.
The orange tabby, who shares the name of the American founding father, is back on solid ground after he became trapped inside of an underground storm pipe Tuesday for what authorities believe was about seven hours, fire officials said.
"He looked miserable and wet but he's all right," Brian Haas, a Public Information Officer for Nashville's Fire Department, told The Huffington Post.
Haas said a neighbor first heard a cat meowing around 6 a.m., but "didn't think much about it." It wasn't until the early afternoon, when the neighbor heard the cat's cries again, that he called for help.
Haas said people believe Thomas Jefferson was climbing along the home's third-story gutter when he plunged off the side and into the pipe.
"It goes underground to an underground drain pipe and the end of the pipe had gotten crushed so he couldn't get out," Haas said of the underground tube.
Photos taken at the scene captured the fortunate feline being reunited with his owner, who the fire department identified as Watkins College President Joseph "J." Kline.
Kline's first reported words to his cat: "What were you thinking?"
What were you thinking, indeed!
Related
Before You Go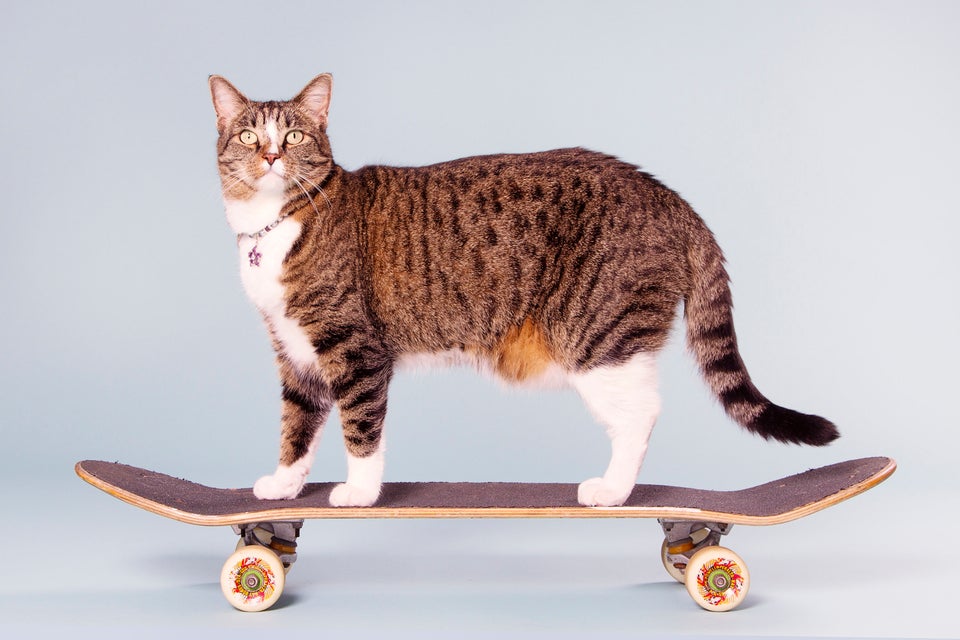 Cats That Own Guinness World Records