A Louisiana sheriff's office is lauding a kindhearted deputy and several community members who assisted him with rescuing a cat from a truly alarming situation.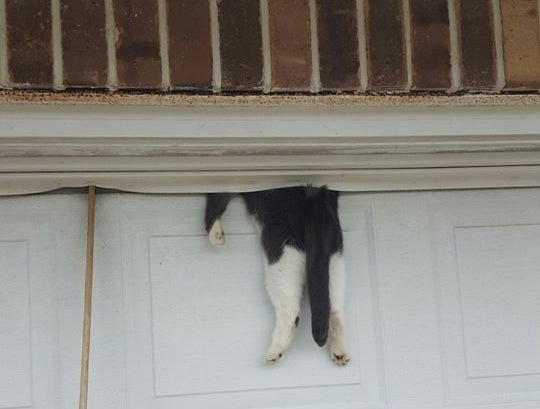 "Never in all of my years was I prepared to encounter what I saw upon my arrival," he added in the statement on the Dec. 29 incident.
Scott said multiple neighbors and construction workers were already trying to help the poor cat, named Bella, when he arrived at the scene after answering a call for help. Some of those people assisted Scott in removing the upper frame molding from the door, making space to free Bella. Damage caused by devastating August flooding had brought the neighborhood together, with and that all the neighbors were now close with one another, the sheriff's office statement noted.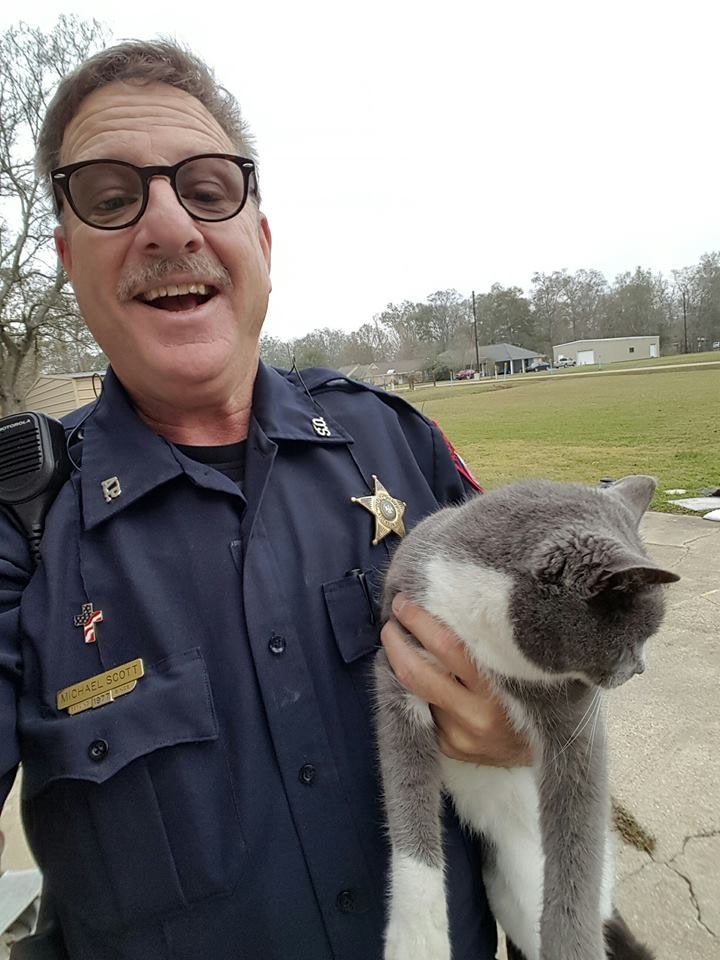 "I am not much of a cat person, but no one wants to see an animal suffer," Scott said in the release.
A veterinarian examined Bella and found that her only injury was some bruising, the sheriff's office told The Huffington Post.
Her unidentified owner was out running errands when the drama unfolded, but came back while deputies were still there. He exclaimed, "Oh my God, Bella," when he found out what happened. The owner believes that Bella must have been sleeping on top of the garage door, and he didn't notice when he left his home.
We have a feeling he'll be checking the door for Bella before he leaves in the future.
Related
Before You Go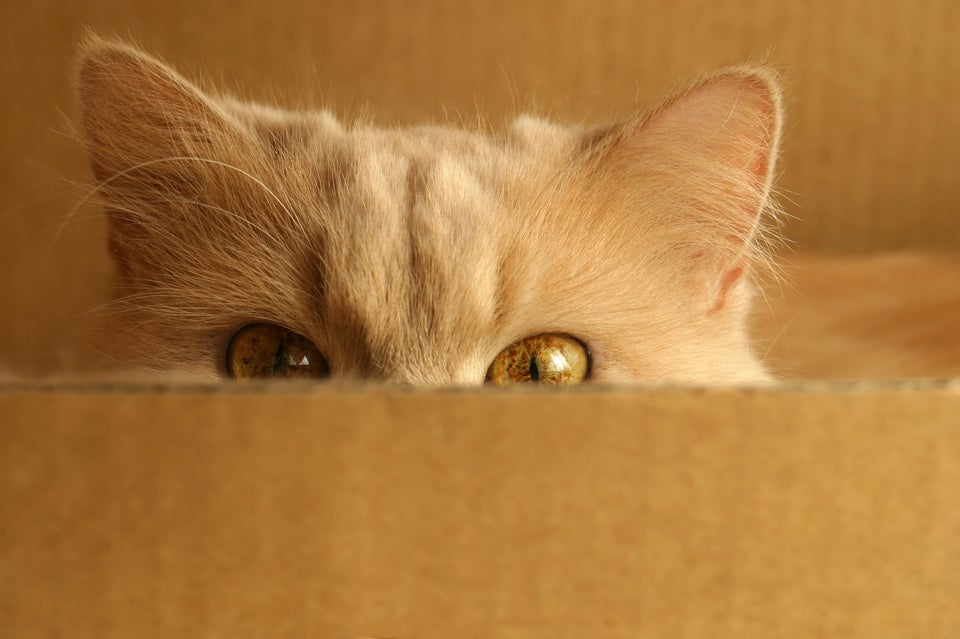 Cats In Boxes
Popular in the Community