A cat just minutes away from possibly getting thrown into the jaws of a trash compactor has a new chance at life thanks to a kind New York City couple.
Raymond Deidesheimer, a 28-year-old Bronx resident, walked past a pile of garbage bags with his girlfriend on Wednesday morning when a cat carrier in the heap caught their attention, local news station Pix 11 reports. Moving a bag aside showed there was a live cat inside, and Deidesheimer started taking video to document the situation.
He brought the cat home, and his girlfriend contacted Little Wanderers NYC, a Bronx-based cat rescue group. The group, which called Deidesheimer a "bona-fide HERO" in an Instagram post, named the large black-and-white cat Raymond after his rescuer ― though the cat's name was later expanded to Earnest Raymond.
Lisa Scroggins, the founder of Little Wanderers NYC, told HuffPost that the couple spotted the cat minutes before garbage pickup was scheduled for that day.
Since the carrier was buried in the pile of bags with just a bit sticking out, she said it would have been easy for sanitation workers to miss it completely and wind up throwing the cat into the trash compactor.
Little Wanderers found a foster home for the cat, and the family is now planning to adopt him permanently. A Friday Instagram post shows him settling into his new home while a woman's voice coos over him in the background.
Earnest Raymond's past is uncertain, but Scroggins says the cat will sometimes "cower" at random as if he's afraid of being suddenly hit. But overall, she said, he's "a doll."
"He's a complete mush, follows [his new family] around, wants to sit on the couch with them," she said.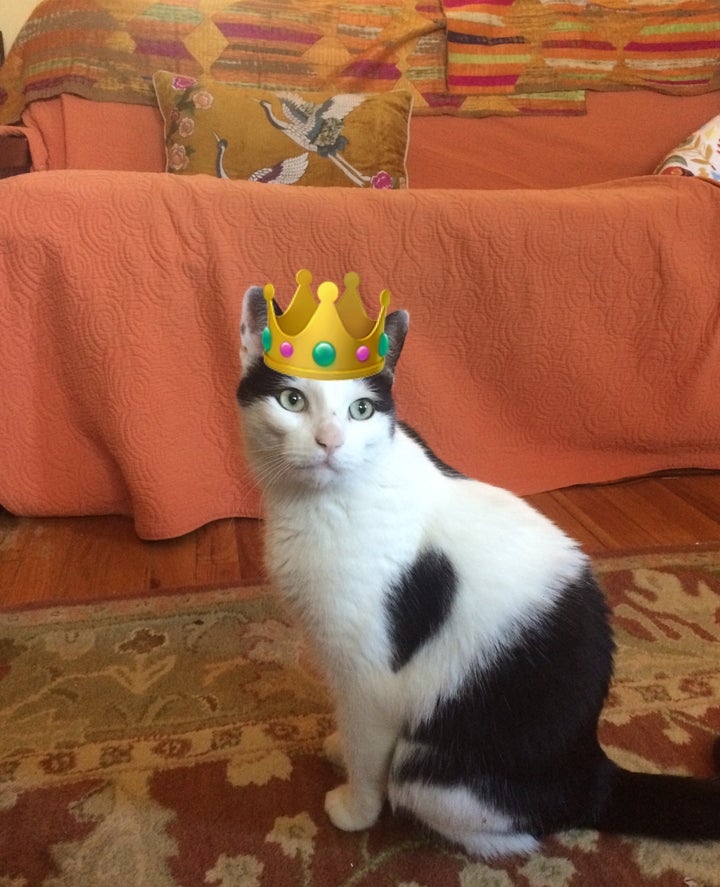 Though she's grateful to Deidesheimer and glad Little Wanderers was able to help, Scroggins is still shocked at the way Earnest Raymond was abandoned in the first place.
"To literally throw a cat out with the trash ... a friendly cat in the trash, who does that?" she said.
Calling all HuffPost superfans!
Sign up for membership to become a founding member and help shape HuffPost's next chapter