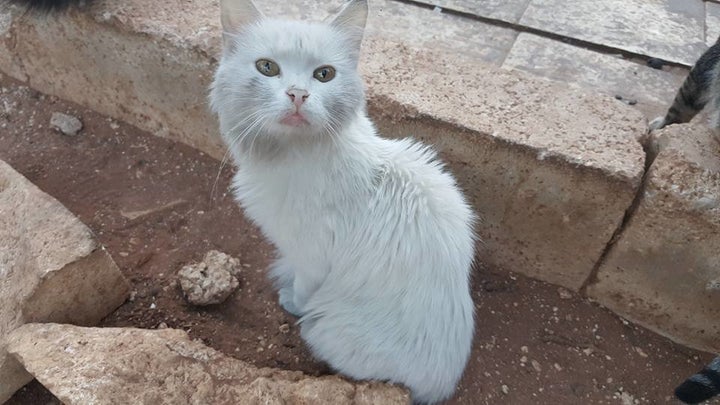 Update: Nov. 18 ― The sanctuary said Friday they had been attacked again and would be moving the animals to another location.
The bombings also hit an internationally celebrated animal sanctuary that was hailed as a place of peace and hope in the war-torn city.
The sanctuary was a refuge for hundreds of cats as well as local children who would spend time with the animals and play on an adjacent playground.
Mohammad Alaa Aljaleel, the man who runs the sanctuary and cares for the cats, is alive, said Alessandra Abidin, an Italian woman who helps Aljaleel run a Facebook group to communicate with his supporters.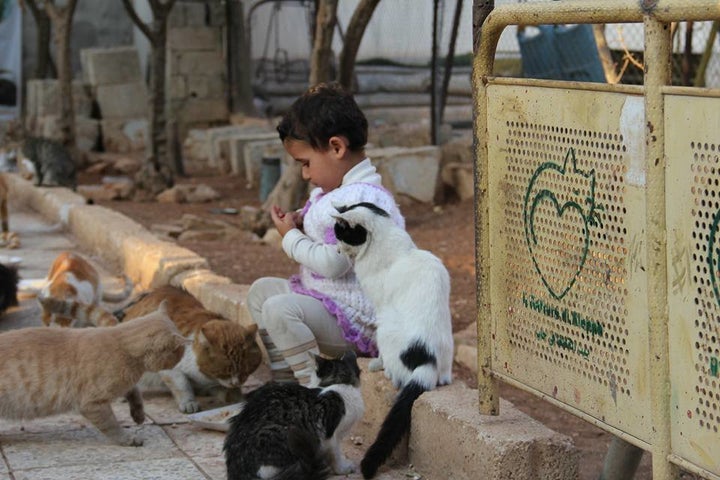 Aljaleel, an electrician and ambulance driver, has stayed behind in Aleppo to care for the city's many stray cats, some of which had been left behind when their owners fled the region. He told the BBC in a September interview that he would stay and protect the animals, "no matter what."
On Wednesday, Abidin announced on social media that bombs had hit the sanctuary and killed multiple cats and a dog (warning: graphic images). The dog, named Hope, was known as the sanctuary's mascot.
The strike also hit Aljaleel's house, killing two cats, including a tabby that had been entrusted to him by a young girl when her family fled to Turkey.
However, many cats survived. Photos posted Thursday showed cats being fed at the sanctuary amid some rubble and fallen branches.
The Facebook group, Il Gattaro D'Aleppo ― meaning "the cat man of Aleppo" in Italian ― allows Aljaleel to post daily photos of the cats and aids supporters in making donations. Those funds allowed him to build the cats a proper shelter, construct a playground for local children, and purchase food for the cats as well as local people in need. He has emphasized the connection between compassion for humans and animals.
The airstrikes on rebel-held eastern Aleppo were part of a major military escalation by the Syrian government and its allies after a three-week pause.
Related
Before You Go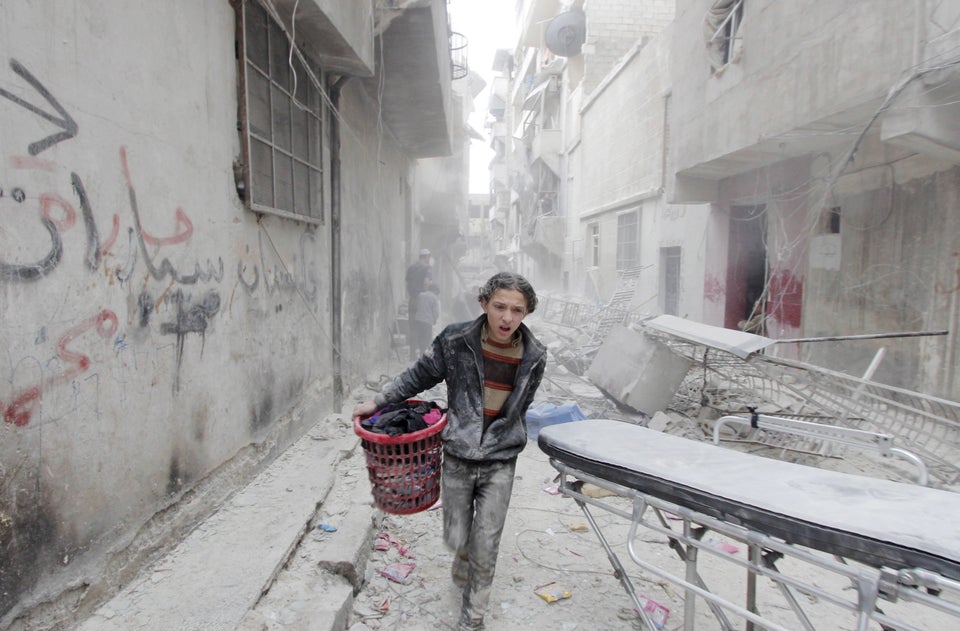 Aleppo, Syria
Popular in the Community