Who knew a sock could be such haute cat-ture?
Pictures of a stray kitten that survived Hurricane Matthew have gone viral. The teeny feline can be seen wearing a sweater made from a sock, which its rescuer dressed it in after finding the kitten in some bushes.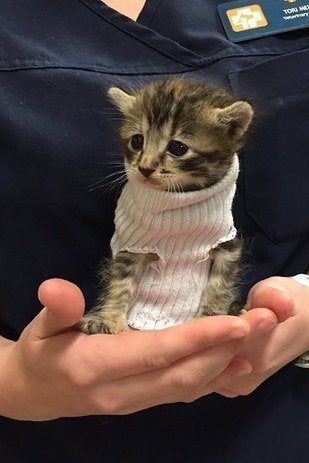 Sarah, a Lyft driver in Raleigh, North Carolina, told The Huffington Post that she was running errands between rides on Sunday when she popped into a pet store and noticed that employees from Banfield Animal Hospital in Brier Creek were there with a few cats who needed to be adopted. Sarah couldn't resist snapping a picture of the adorable kitten.
(Though she says in her post that this went down at a PetCo, HuffPost confirmed with the animal hospital that it was actually a PetSmart.)
As of Wednesday morning, her post had received over 128,000 likes and 72,000 retweets.
People on Twitter are eating the pictures up like they're catnip:
Though the photos of the tiny tabby are as snuggly as a pair of socks fresh from the dryer, Sarah told HuffPost that this cutie wasn't the only animal affected by the hurricane.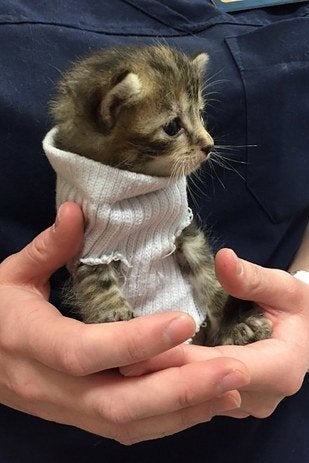 "There are probably many animals in shelters now who were displaced by the storm that are looking for homes just like that kitten," she said.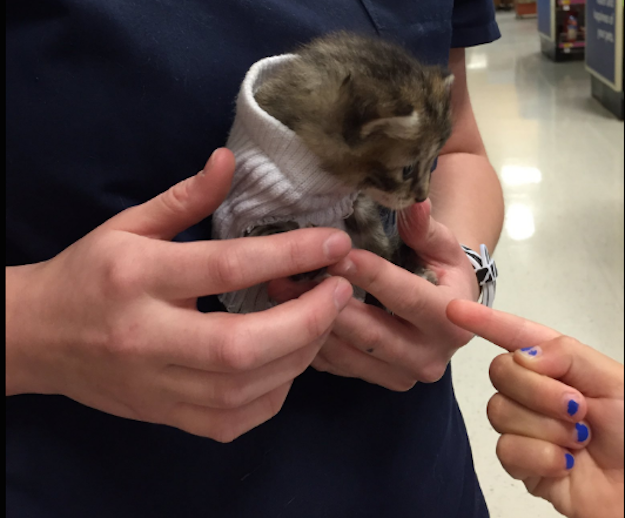 Sarah said a father and his two children were eying the cats in the pet store when a vet assistant approached them with the sweater-wearing kitten.
The kids immediately fell in love.
Sarah noted that the vet assistant told her the kitten's rescuer had fashioned the sweater out of a tube sock and later turned over the animal to the hospital.
The family from the pet store ended up adopting the kitten. After Sarah's post went viral, the family posted a picture of the kitten safely slumbering in its new home:
It's probably safe to assume that the cute kitty rocked their socks.
Related
Before You Go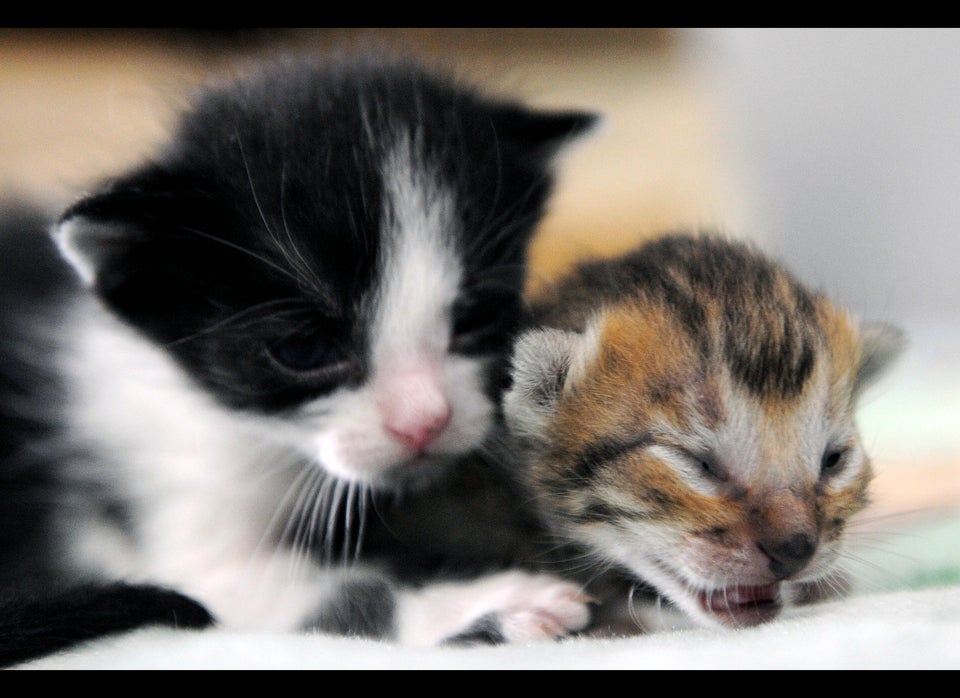 Cute Kittens
Popular in the Community