A curious cat was stuck atop a Manchester, U.K. viaduct, blissfully unaware that firefighters were trying to save him for two days.
Lucky was first spotted on a ledge, 90 feet above a railway in Stockport on Wednesday afternoon. Kishore Kapoor, 55, who works at a cabinet making shop under the viaduct, saw Lucky and alerted the Royal Society for the Prevention of Cruelty to Animals, according to the Daily Mail.
At the time, Kapoor was worried about the little guy's safety.
"There is no way it can get down, if it jumps it will be splattered," he told the site.
Using a cherry picker and plenty of patience, firefighters set up a trap on the viaduct, and Lucky finally took the bait. The Daily Mail posted video of the paw-some rescue operation (above).
It's not known how Lucky got up there in the first place.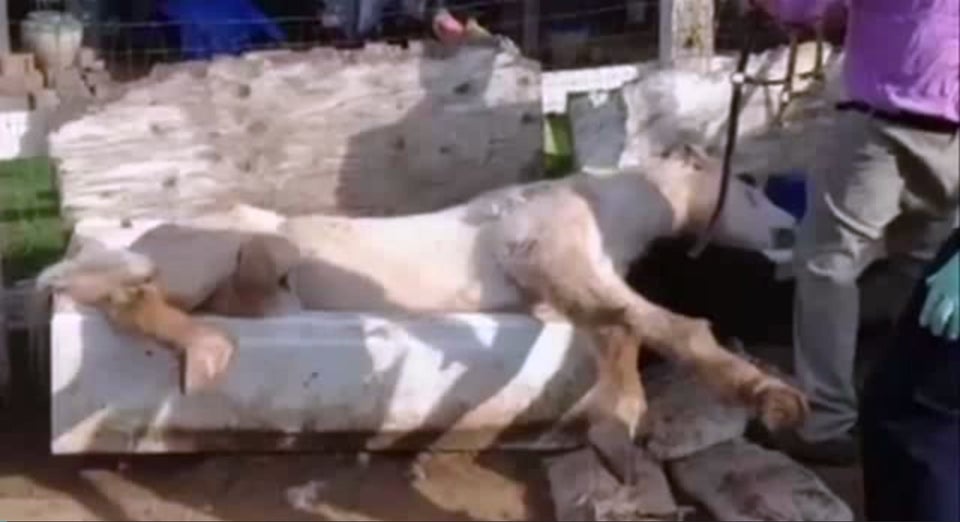 Animals In The News
Popular in the Community