Dogs tend to steal the spotlight at their owners' weddings, acting as the flower girl, ring bearer or another adorably photogenic member of the bridal party. Cats, however, often get left out of such festivities because they're fickle and not particularly fond of new places or large groups of people.
That's why Marianna Zampieri, a photographer based in Vicenza, Italy, is doing post-wedding shoots with newlyweds and their beloved kitties that capture their special bond in the comfort of their own homes.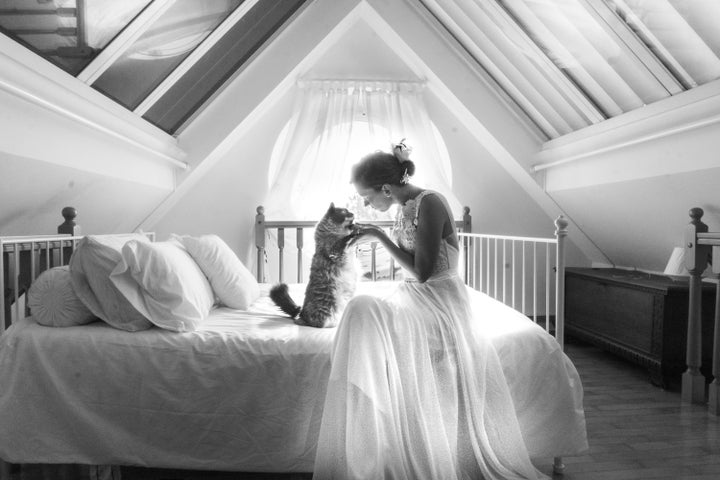 Zampieri became fascinated with taking pictures of cats when she adopted her own kitty, Arthur, five years ago. After she got married in April 2017, she took a series of self-portraits in her wedding attire with Arthur.
"I could not endure the idea that in the pictures of the most important day of my life, there were none of Arthur," she told HuffPost.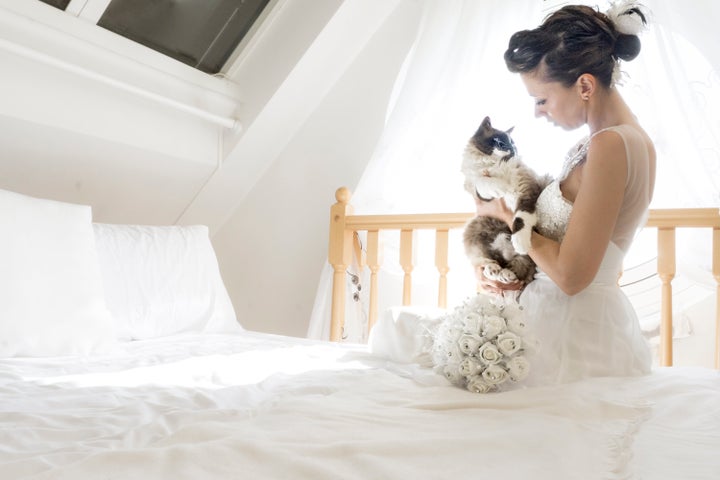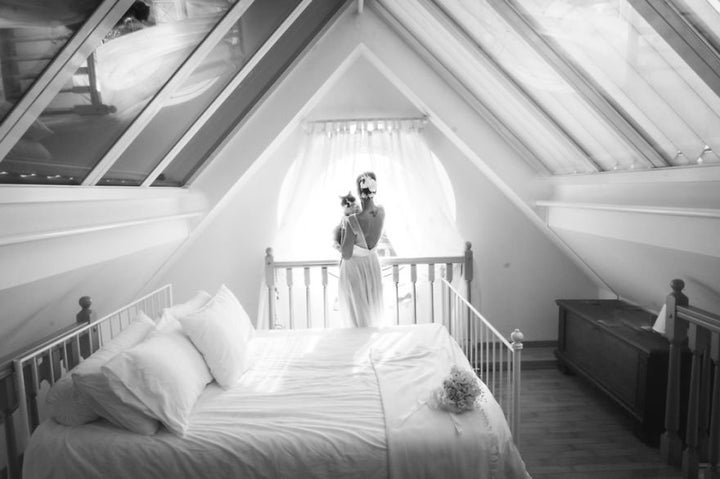 Soon after, friends of hers began requesting similar shoots with their own cats.
"They knew it would be very difficult to be able to make beautiful photographs on the wedding day ― too much emotion, too much confusion and too many people present for animals that are very habitual," Zampieri said. "So a week after the wedding, I went to their home to capture the couple dressed up with their cats in a series of photographs."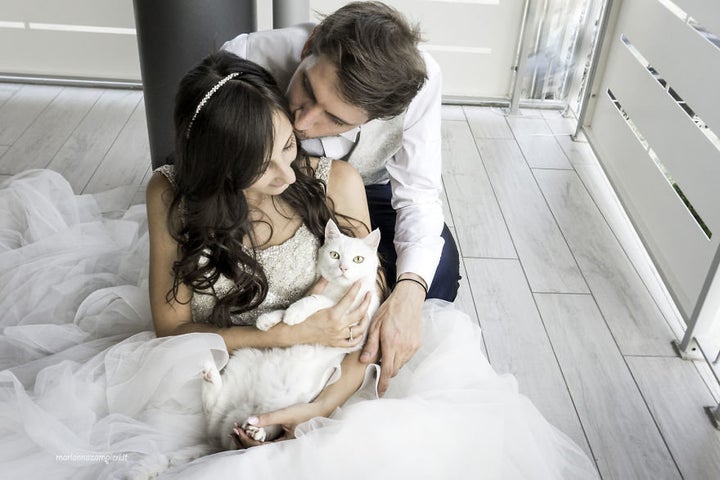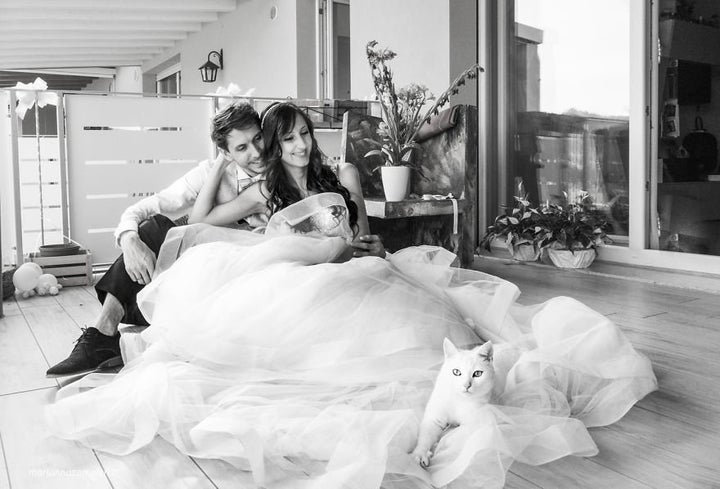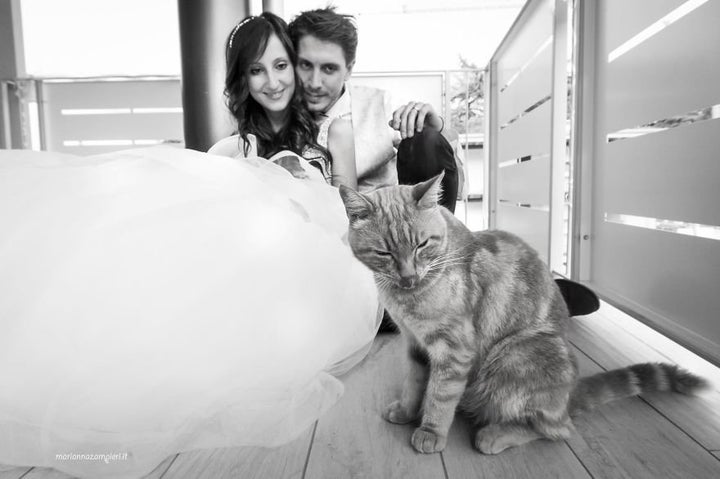 As any cat owner knows, cats aren't always in the mood to be cooperative, which makes posing for photos tricky. But Zampieri said the cats she's worked with so far have been surprisingly willing participants.
"All the cats participated with pleasure and fun as if they had sensed that the occasion was important ― each in its own way, with its own character," she said.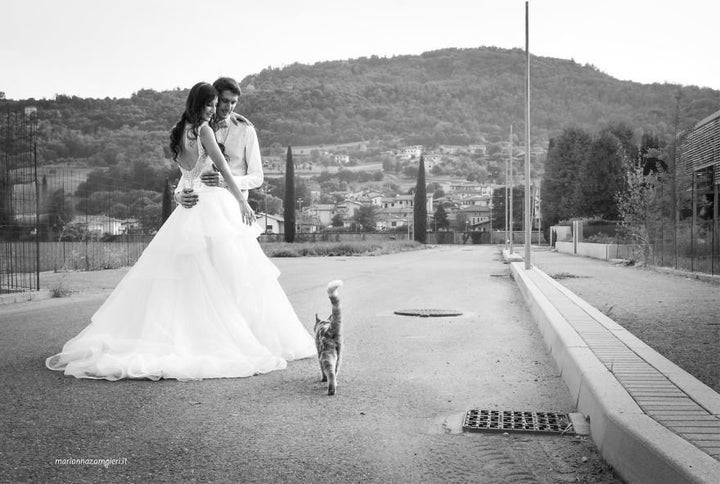 Zampieri continued, "In particular, Perla, the beautiful white cat, had a lot of fun with the various layers of tulle of the wedding dress. She was always laying on the long train!"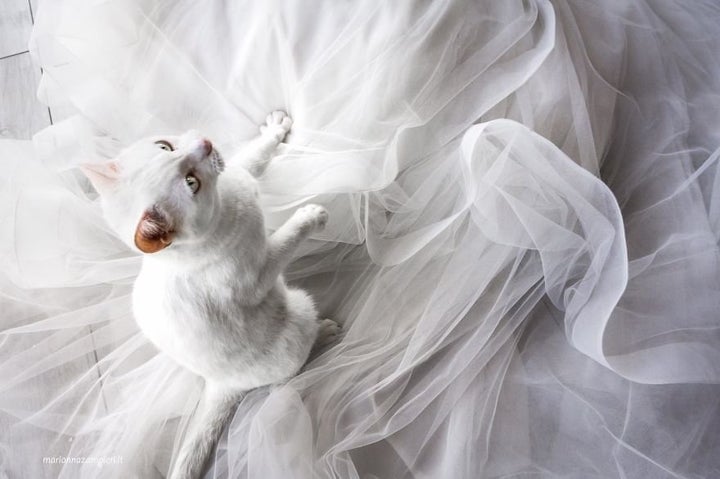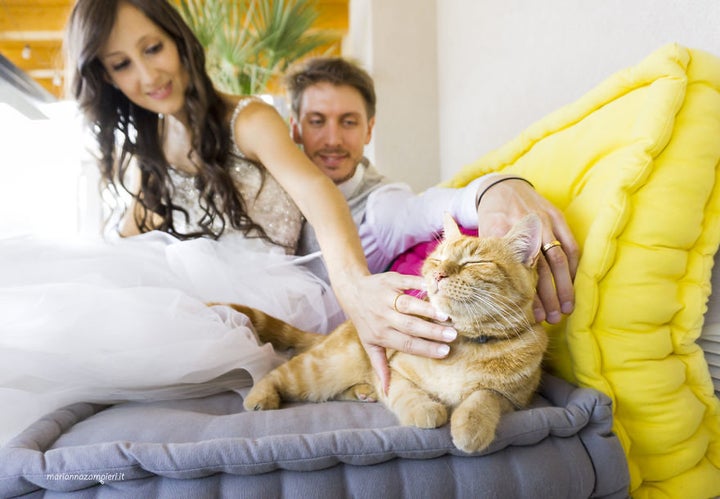 Related
Before You Go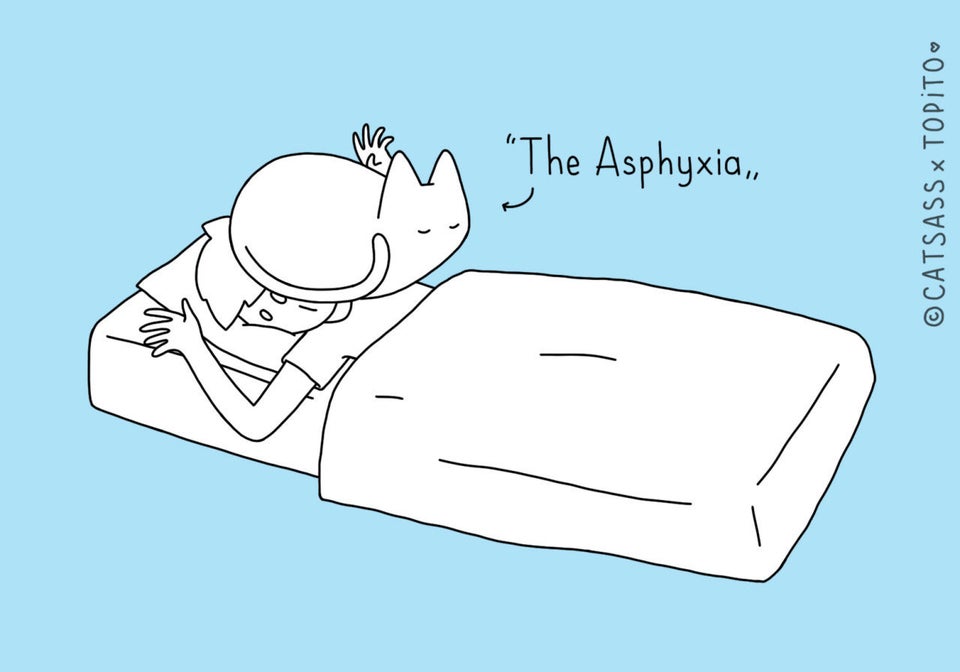 10 Sleeping Positions Cats Love