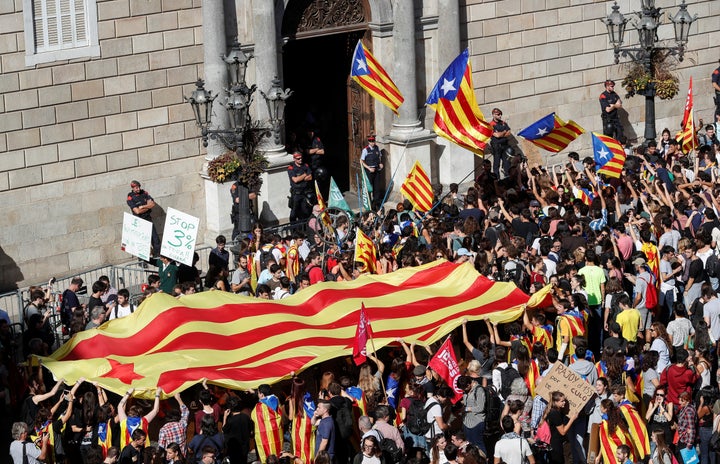 MADRID, Oct 26 (Reuters) - Catalan leader Carles Puigdemont on Thursday said he had decided not to call a snap election because he had not obtained enough guarantees from the central government that the move would stop the imposition of direct rule in Catalonia.
"I was ready to call an election if guarantees were given. There is no guarantee that justifies calling an election today," Puigdemont said.
He also said it was now up to the Catalan parliament to move forward with a mandate to split from Spain following an independence referendum that took place on Oct. 1. (Reporting by Julien Toyer; Editing by Angus Berwick)
REAL LIFE. REAL NEWS. REAL VOICES.
Help us tell more of the stories that matter from voices that too often remain unheard.