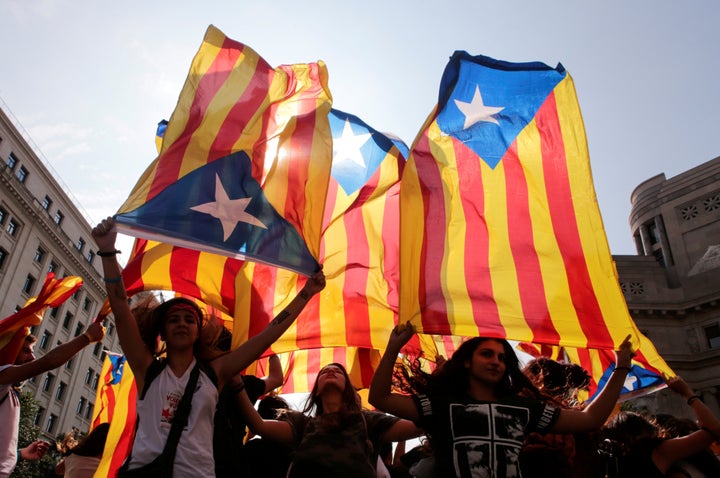 Spain watched intently on Tuesday as Catalonia's president, Carles Puigdemont, gave a much-anticipated speech on whether the region would declare its complete independence and attempt to break away from the Spanish state.
But as the political crisis grew over Catalonia's independence bid, Puigdemont ended up not asking the autonomous region's parliament to pursue an immediate vote on secession.
Instead, Puigdemont said that although he has a mandate to declare independence, he is requesting that Catalan parliament suspend the results of its Oct 1. independence referendum to allow time for talks with Spain's government. He added that he supports a Catalan state, but said he is delaying a formal declaration in favor of dialogue.
The announcement was originally slotted for 6 p.m. local time, but was delayed for over an hour as last-minute deliberations took place. When Puigdemont eventually entered parliament, he gave a long oration on Catalan grievances against government attempts to stop independence.
"We are not criminals, we are not mad. We are normal people, and we just want to vote," Puigdemont said, switching from Catalan to Spanish for a moment to address those outside Catalonia.
Puigdemont had been expected to issue a declaration since last week, when he announced that he would ask the regional parliament to vote on independence in the coming days. Anticipating the move, Spain's constitutional court on Monday suspended the Catalan regional parliament's voting session in a bid to deter Catalan lawmakers.
Puigdemont appeared to be moving forward with his plans for unilaterally declaring independence, but he ultimately chose a more diplomatic route as both domestic and international pressure grew for him to reverse tack.
The parliament session on Tuesday was the first since a contentious referendum on Oct. 1 saw Spanish law enforcement violently crack down on the vote.
Scenes of riot police beating protesters and seizing ballot boxes drew international attention to Catalonia and spurred criticism of how Spanish Prime Minister Mariano Rajoy handled the independence movement. The violence also emboldened the separatist movement, giving them a public relations victory against the central government in Madrid.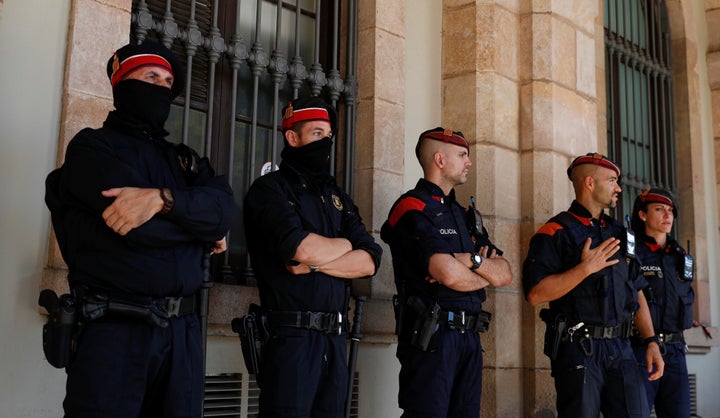 Both Rajoy and Spain's courts regarded the referendum as illegal and did not recognize the result of the vote. In a rare political address last week, Spanish King Felipe VI also denounced the Catalan leaders and accused them of sowing division in the region. As Tuesday's announcement approached, France added to the opposition, saying it would not recognize an independent Catalan state under current circumstances.
Despite such warnings from the Spanish government and judiciary, Catalonia has persisted in its bid for independence ― but it's unclear how many people in the region actually support that status. The government claimed that 90 percent of those who voted in the referendum favor leaving Spain, but the turnout only saw around 43 percent of eligible voters cast their ballots amid criticism of its legitimacy.
In a shift from the massive independence rallies of recent weeks, tens of thousands of people rallied on Sunday in the Catalan capital of Barcelona to show their support for staying as part of the Spanish state. Demonstrators waved Spain's national flag and held signs that proclaimed their affinity for both the Spanish and Catalan identities.
The Spanish government still faces a significant crisis in how to deal with the separatist Catalan government, but for now has been given an opening to negotiate and avoid further violence.
If Puigdemont had declared independence on Tuesday, Rajoy could have invoked a never-used provision of Spain's Constitution, Article 155. The article would have allowed the government in Madrid to take away Catalonia's autonomy. Article 155 states that the central government may take control of any region that seriously threatens Spain's interests or violates its constitution.
The political uncertainty over Catalonia's push for independence has already begun to have a destabilizing effect on Spain. Major business, including Spain's third-largest bank, have moved their headquarters out of the region in recent weeks.
Catalonia has been largely autonomous since Spain transitioned to democracy following the death of dictator Francisco Franco in 1975, and the region has its own government, security forces and parliament. But separatists have long held that the region's unique culture, language and economic success should enable it to fully separate from Spain.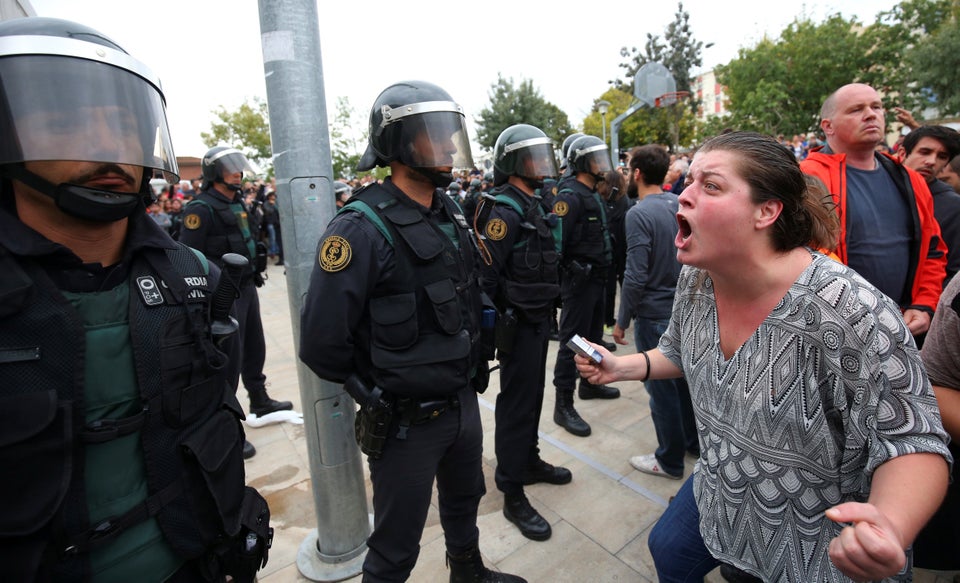 Catalonia Independence Referendum
Popular in the Community