In a shockingly rapid sequence of events, history was made twice over in Spain on Friday. In the space of less than an hour, the Catalan regional Parliament in Barcelona declared its independence from Spain, and then Spain's Parliament in Madrid voted to take control of Catalonia.
The historic turn of events arose from a decades-long national debate in Spain surrounding Catalan independence, which reached an initial peak earlier this month when Catalan residents voted to declare independence from Spain in a referendum that Spain's government deemed illegitimate.
After weeks of political maneuvering, and despite widespread opposition outside of Catalonia, the pro-independence camp in the region prevailed in voting for autonomy Friday. But the victory was short-lived, as the Spanish government quickly moved to seize control of the region.
Immediately after Friday's independence declaration, thousands of people cheered in the streets of Barcelona, Reuters reported. Some were shouting "liberty" in Catalan. But support for independence is far from unanimous throughout the region. While the Oct. 1 referendum ultimately supported independence, only 43 percent of Catalan voters showed up at the ballot box, as many Catalans who opposed independence abstained.
"There's always time to turn to dialogue," the Barcelona mayor wrote. "We're a majority, in Catalonia and in Spain, who want ... dialogue, common sense and an agreed solution to take hold."
Take a look at the dramatic sequence of events throughout the day: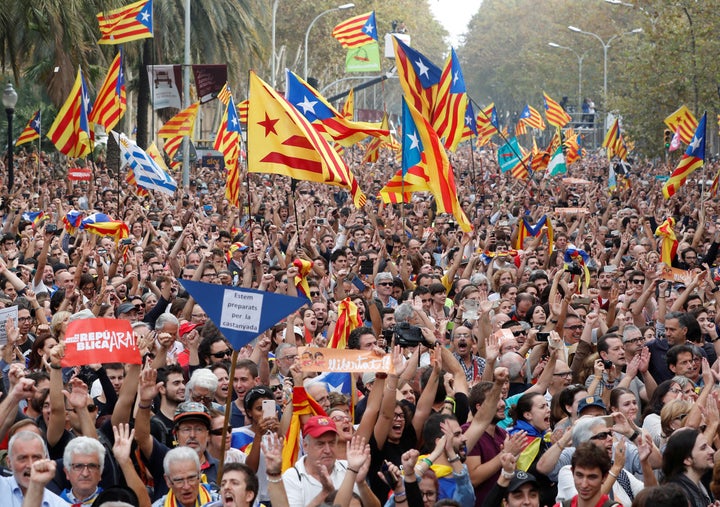 3:40 p.m., Madrid ― Drama in the Senate. A senator with PDeCAT, the pro-independence Catalan party, takes to the Senate floor to say: "Now we are an independent republic." Minutes later, Clara San Damián, from the Spanish government's People's Party, responds: "Catalonia is and will continue to be Spain."

4 p.m., Madrid ― Prime Minister Rajoy arrives in the Senate for the vote on Article 155. Ten minutes later, the Spanish government votes in favor, 214-47 with one abstention, allowing Spain's central government to implement direct rule over Catalonia. The move is a first in the country's history. Government leaders in the United States, Britain and the European Union have all dismissed Catalonia's independence declaration and stated support for the Spanish government. "Catalonia is an integral part of Spain," said the U.S. State Department in a statement Friday. "The United States supports the Spanish government's constitutional measures to keep Spain strong and united."

8:30 p.m., Madrid ― The Spanish government makes it first moves toward imposing direct rule in Catalonia. In a televised address, Rajoy announces the government has fired Catalonia's president and dismissed its Parliament. New elections in the region are set for Dec. 21. Rajoy also says he will take the Catalan declaration of independence to Spain's top constitutional court, which earlier this month had ruled against Catalan independence by declaring its Oct. 1 referendum illegal.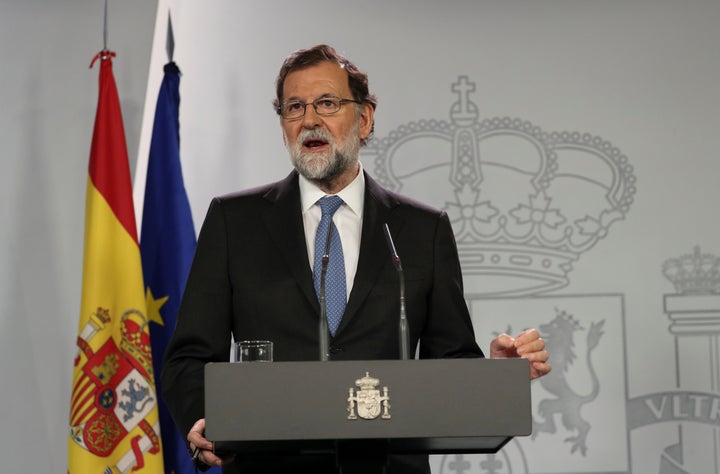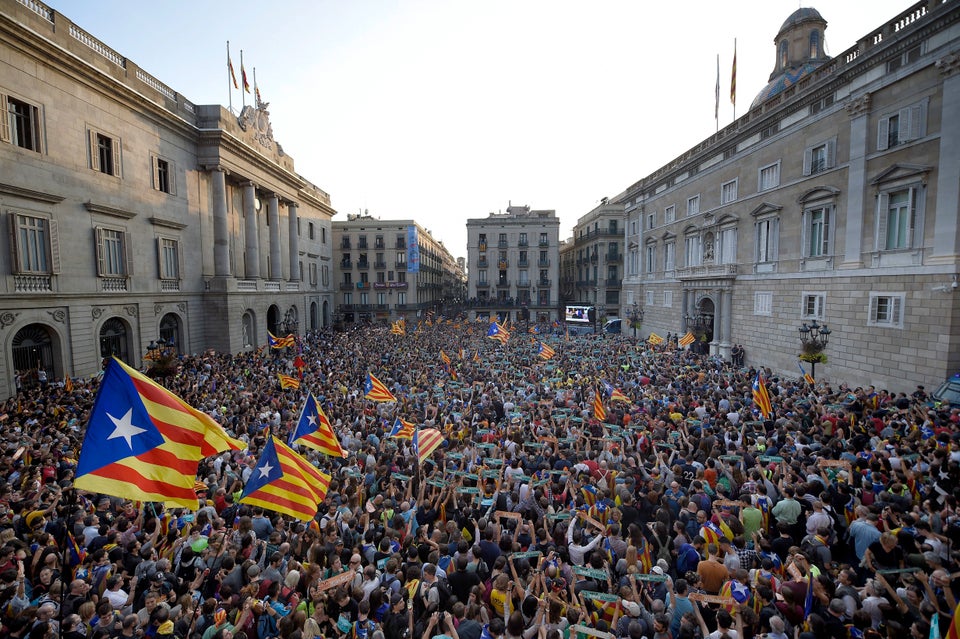 Catalonia Celebrates Independence From Spain
Popular in the Community