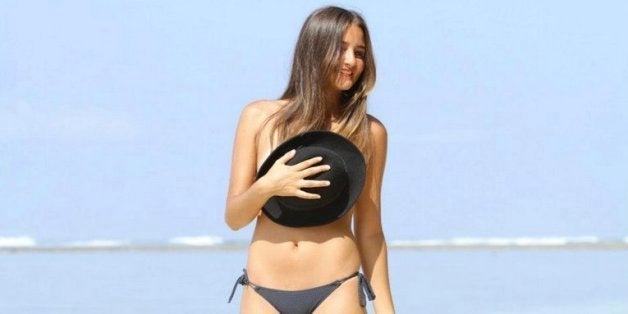 A Brazilian college student is auctioning off her virginity for a third time, even as she considers a marriage proposal.
That deal was never consummated, so she attempted it again recently via her own website, VirginsWanted2.com. The latest auction was supposed to end Dec. 12, but she has extended the last day for bids to February 12.
It's not because she's not getting offers. She claims she's received a $440,000 offer, but she's extending the auction while she mulls over an even bigger kind of proposal: marriage.
"I decided to continue because I received a proposal from an Arab millionaire and I'm thinking about it, [because] this proposal involves a possible marriage," she told The Huffington Post. "As summer is here now, and [there are lots of] holiday parties, I decided to extend the time so I could analyze everything well in advance."
Migliorini, 23, talks with the unnamed Arab millionaire a lot over Skype and says he claims to be a "progressive Muslim."
More important for her, Mr. Moneybags knows how to talk to a lady.
"He shows himself to be very romantic," she said by email via a translator. "He speaks 11 languages. He's between 35 [and] 40 years old. He's a handsome and very intelligent man. ... He lives in a beautiful mansion that he shows through the webcam."
GALLERY: CATARINA MIGLIORINI: (Story continues below.)
WARNING: Some photos may be NSFW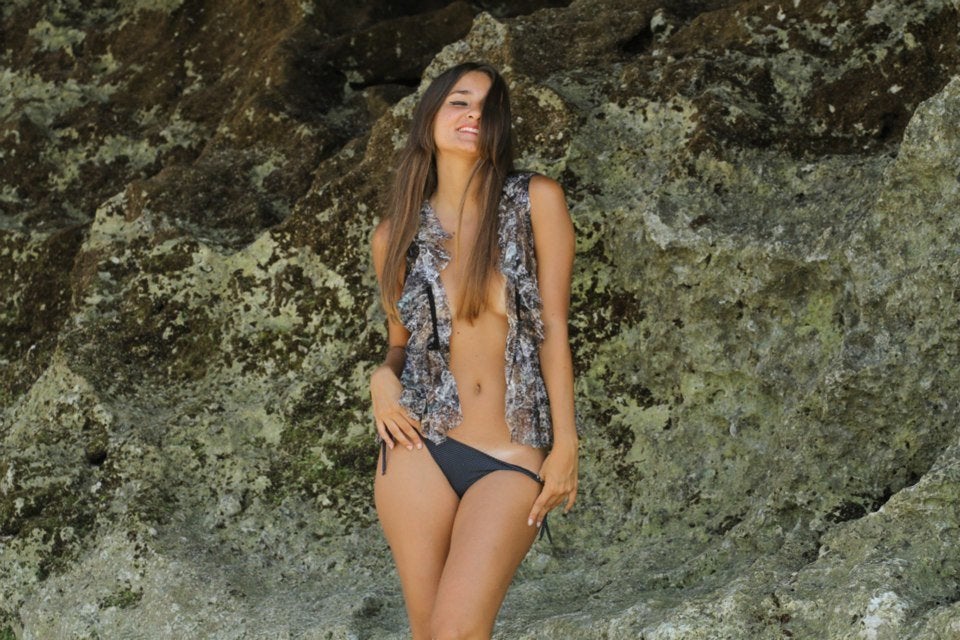 Catarina Migliorini
Migliorini admits her mystery millionaire isn't exactly thrilled about her virginity auction.
"He doesn't like that I'm auctioning my virginity, he says that attitude doesn't fit with me because I'm a very beautiful young woman, talented and intelligent," she said. "He would like to marry me and wants to meet up with me in Malta so that we can get to know each other personally. It's a neutral country, in other words... not his, not mine." I would bring family members on the trip, with everything paid by him."
She also says he's offered her as much as $1.5 million for her to give up the site, get married and move to his country of residence, which she declined to name. However, the price for her future happiness may be more important than the price of her virginity.
"I like to talk to the Arab because he's affectionate, romantic and intelligent," she said. "I don't want to get married because marriage involves a lot more than money. It involves feelings. It's necessary to love another person unconditionally, respect him and make him happy to live in harmony with himself.
"The fact that he comes from a very different culture than mine isn't necessarily what pulls me away. I want to love and to be loved for what I am and not for what I have and I believe in that."
There's another reason she may be cautious: She hasn't had an easy time with relationships for the past year-and-a-half.
The auction aroused worldwide attention and made Migliorini a celebrity and Playboy cover girl in her native country.
She was allegedly offered $780,000, but pulled out of the affair after she was introduced to the reputed auction winner, "Natsu." She didn't think he fit the description she had been given previously and became suspicious.
Sisely has denied all of Migliorini's allegations and claims she breached their contract on at least two occasions.
Migliorini doesn't know if she will ever go through what some might consider to be the greatest "Catfish" episode never filmed, but is open to the possibility of love.
"If I decide to meet him personally in Malta and feel that 'chemistry,' ... Yes, I think yes [to love], but I would certainly have to wait some time to know if my feelings for him are true."
Popular in the Community