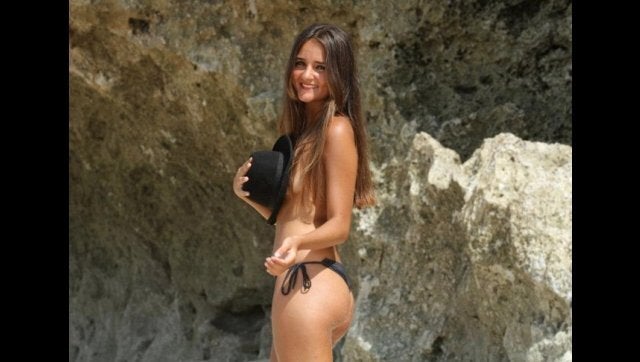 Catarina Migliorini, a 20-year-old Brazilian woman, has auctioned off her virginity for more than three-quarters of a million dollars, and bidders were told her virginity can be medically verified. But experts contacted by The Huffington Post say this is not possible.
A man named "Natsu" won the online auction -- which was sponsored by an Australia-based website -- and now has exclusive rights to deflower the self-proclaimed virgin.
The bidding war that took place at VirginsWanted.com.au created an Internet hoopla, especially after Migliorini said she would give as much as 90 percent of her fee to a charity that builds homes in her native country of Brazil.
Auction organizer Justin Sisely, an Australian filmmaker, is making a documentary about the project, which also included a male self-proclaimed virgin, Alex Stepanov, whose bid to lose his virginity netted $3,000. Sisely said that Migliorini has agreed to submit to a series of tests to prove she is indeed a virgin.
The female virgin will undergo a medical examination by an accredited gynecologist and provide the winning bidder with medical evidence of her virginity. The virgin must provide a document from the gynecologist that certifies her claim to virginity. The accompanying medical certificate will be a statutory declaration that supports her claim to virginity.
The website states that "there can be no medical examination to prove the male's virginity."
Sisely told HuffPosts that there are tests that can prove whether a woman is a virgin. But experts say it's nearly impossible for Migliorini -- or any woman -- to prove whether or not she is actually a virgin.
"The hymen is the usual way to determine virginity, but hymens come in all shapes and sizes," said Marcus, who also earned a doctorate of philosophy in human sexuality from the Institute of Advanced Study of Human Sexuality, with a dissertation on women and vibrator use.
Dr. Elizabeth Lyster, a board-certified gynecologist in Foster City, Calif., with 20 years clinical experience, agreed, saying that the use of an intact hymen to measure virginity is not foolproof, since it can be ruptured from activities like running or inserting a tampon.
"It causes a lot of problems in religious circles," Lyster said.
GALLERY: CATARINA MIGLIORINI: (Story continues below.) WARNING: Some photos may be NSFW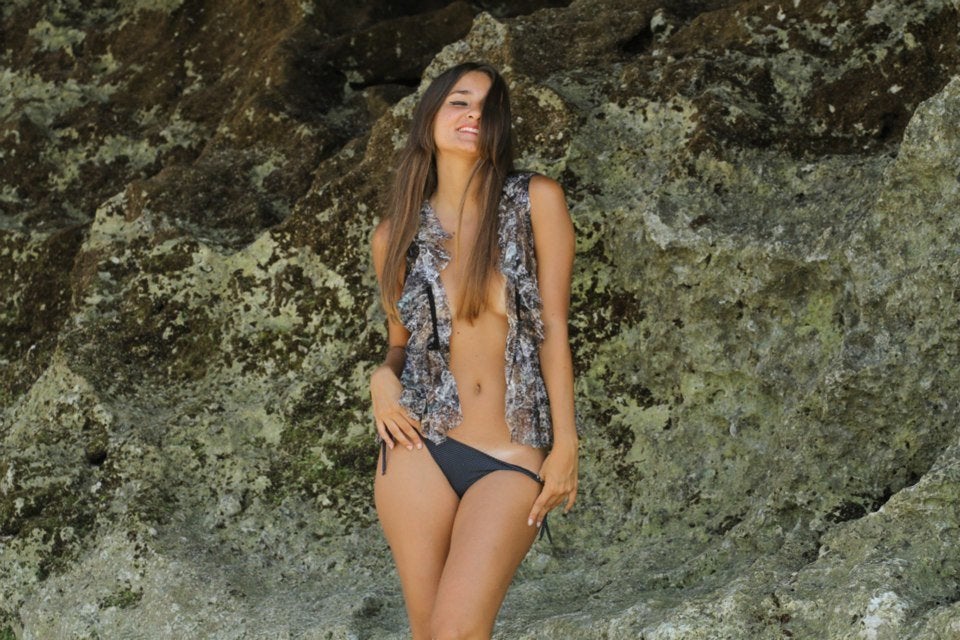 Catarina Migliorini
Sisely told HuffPost by email that Migliorini and Natsu are scheduled to consummate the deal between Nov. 12-16. They will do so aboard a private plane flying from Australia to the U.S., in part to circumvent any laws regarding prostitution, he said.
He said he is unable to confirm whether Migliorini will donate any money to charity and that she did not tell him of such plans when he first contacted her about the project.
"I was surprised she said that [she was doing it for charity], because in all my dealings with her she made it clear that it was a business decision for her," Sisely recently told HuffPost. "Now, given how big this story is in Brazil, she's trapped. If she doesn't give any money to charity, she's going to look bad."
Sisely told HuffPost a few weeks ago that the whole point of the project is about documenting how peoples' lives can change, though he also said he understands why people might think the project is a hoax.
"I have sponsors who've invested lots of money in this project and wouldn't have if it was just a hoax," he said.
Still, some of those sponsors aren't as supportive of the project as they were initially. In order to shed more light on the auction, Sisely provided email addresses of people he said are involved in the project, including Australian sexologist Elaine George.
But when HuffPost contacted George by email, she distanced herself from the auction.
"This is not something I want to be associated with or involved in," she wrote. "I've met with Justin on a few occasions but have not had the opportunity to review any recordings. I met with one of his male clients once and did not believe that it is in his best interests to continue, as there seemed to be an enormous amount of social anxiety and the presence of a camera was detrimental to the counseling process."
Sisely, who was CC'd on the email exchange, was not happy with that response, telling George, "You have seen Alex on more than one occasion. You have also expressed your profession [sic] opinion in regards to the film, which was completely different to the one mentioned in the email."
George replied that she had seen Alex Stepanov, the male involved in the "VirginsWanted.com.au" project, only once.
Popular in the Community