 There's been a trend lately at many of the better hotels in town to bring in renowned chefs and modernize their menus to keep up with the demands of an increasingly more sophisticated dining public (WP24 at the Ritz-Carlton, Wolfgang Puck at Hotel Bel-Air, Circa 55 at the Beverly Hilton and FigOly at Luxe City Center immediately come to mind). Catch at Hotel Casa del Mar is among the latest to join the club. (I'm not going to say they're "catching up," so just forget it.)
Located on the sands of Santa Monica at the beginning of Pico Boulevard, the brick hotel is a local landmark. Its lobby bar is among my favorites -- comfy sofas, partitioned study, fireplace, live music, vaulted ceiling, brilliant sunsets -- if Heaven has a bar in the lobby (doubtful, right?), it might resemble something like this. And with mixologist Aidan Demarest's new market-fresh cocktails, it might taste something like this, as well.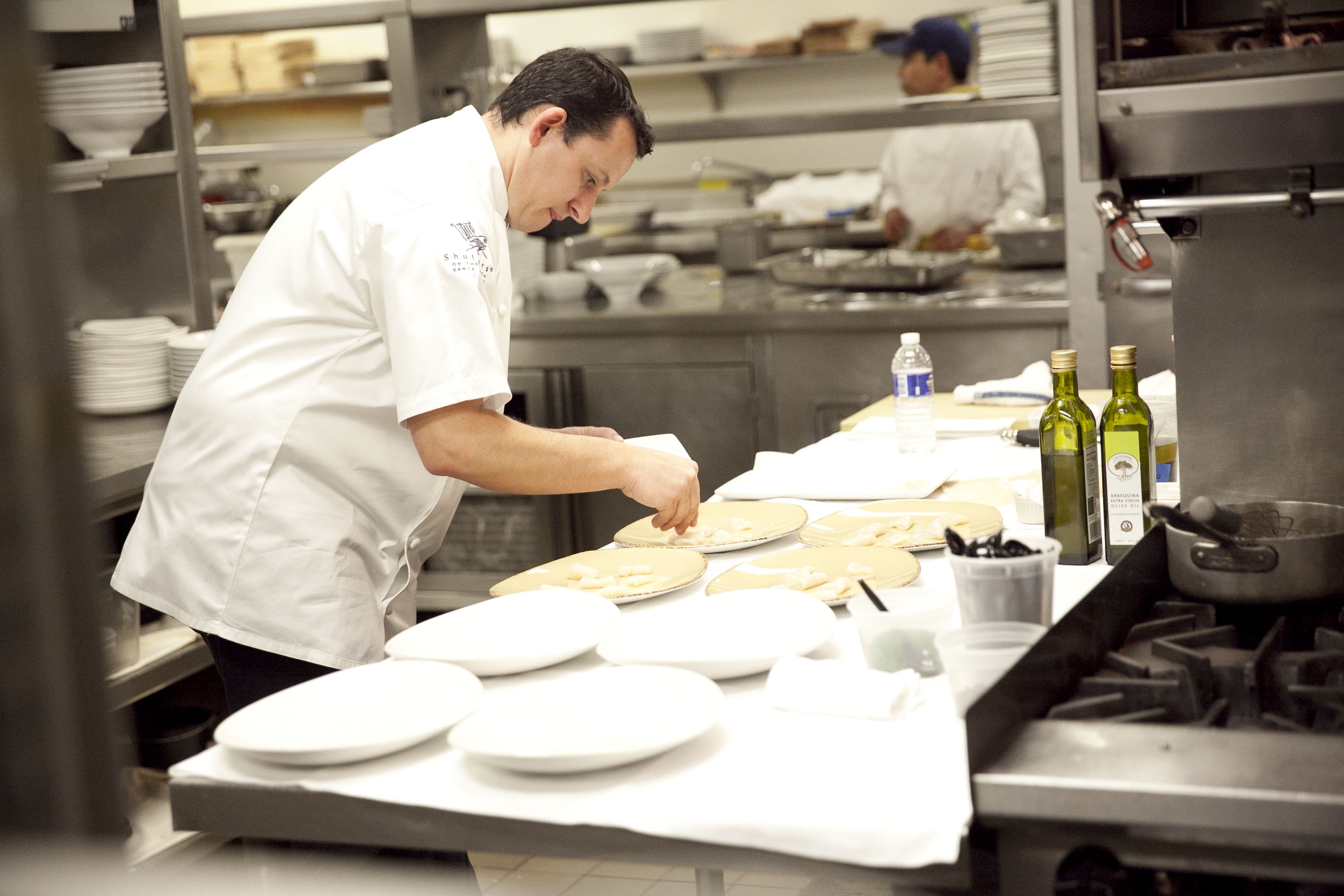 Chef Sven Mede at work in the kitchen. (Photo by Brandon Wise)
Catch is situated so as to take advantage of the incredible views of the Pacific. And until now, that seemed to be its raison d'etre. But after hooking Chef Sven Mede (formerly of the MGM Grand's Nobhill Tavern) and developing a simple, seafood-focused menu, the restaurant is no longer simply a charming brunch locale, but a dining destination in its own right.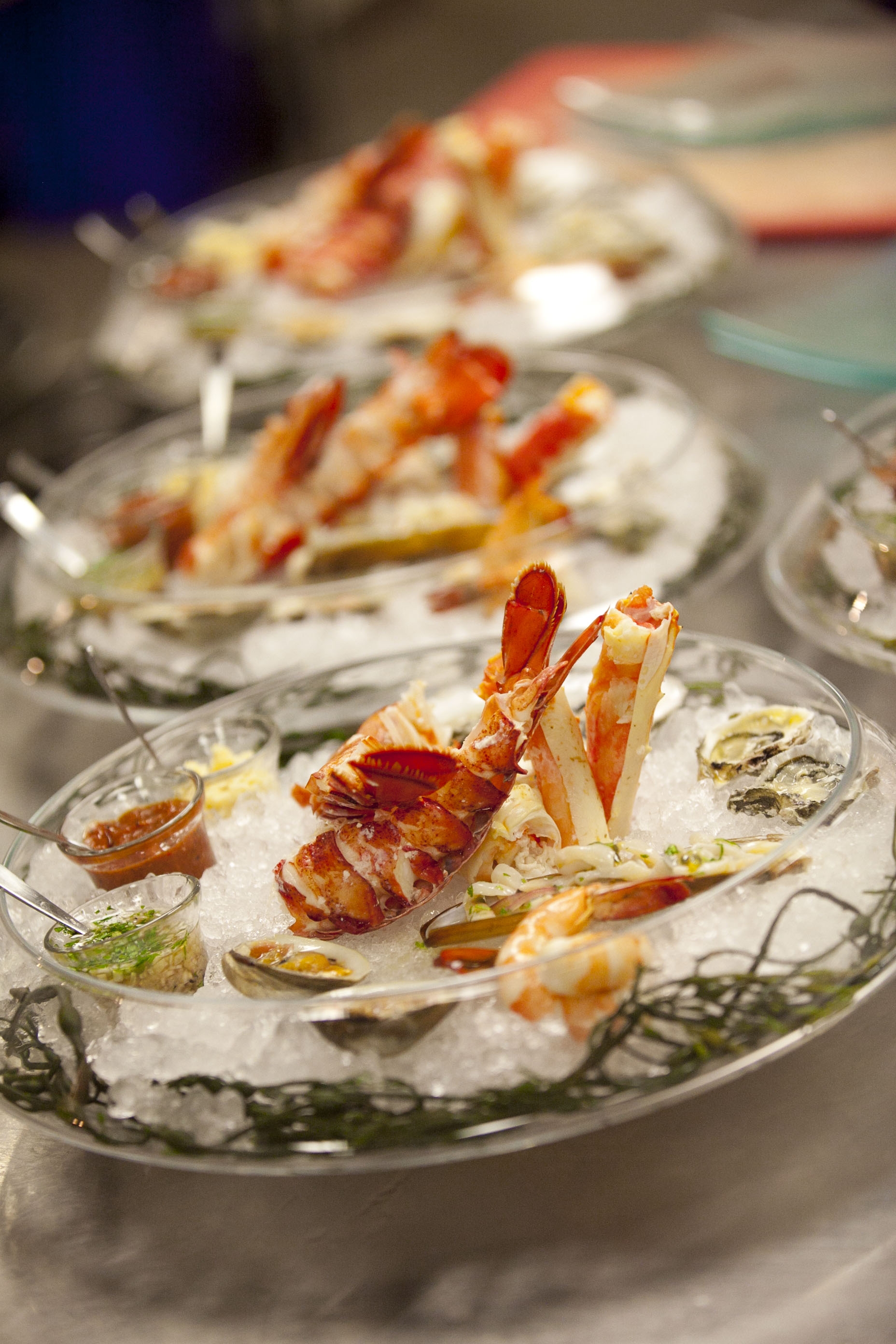 Give in to your shellfish desires. (Photo by Brandon Wise)
Allow me to take you on a brief tour of Mede's menu. The first stop on this jaunt is the raw bar, with both East Coast and West Coast seasonal oysters; crudo featuring the renowned Skuna Bay salmon; Hawaiian Big Eye tuna and Japanese yellowtail; as well as Maine Diver scallops.
Salads are, of course, farmers market-derived. Highlights include the roasted beets; marinated heirloom tomatoes; and Russian red kale salads.
Appetizers offer a wide variety of flavors, from crispy artichokes to grilled Spanish octopus to roasted Kurobata pork belly, as well as a few other seafood items. And for the truly indulgent, there's the Grand Shellfish Platter.
The seafood options include whole grilled two-pound Maine lobster; roasted New Zealand John Dory; grilled Skuna Bay salmon; whole Mediterranean Branzino and more. But carnivores are well-provided for, too. From the grill: Wagyu bone-in rib eye; Jidori chicken breast; center-cut prime filet; Colorado lamb chops and marinated skirt steak. Entrées include slow-braised short rib; tagliatelle and clams; and wild mushroom risotto.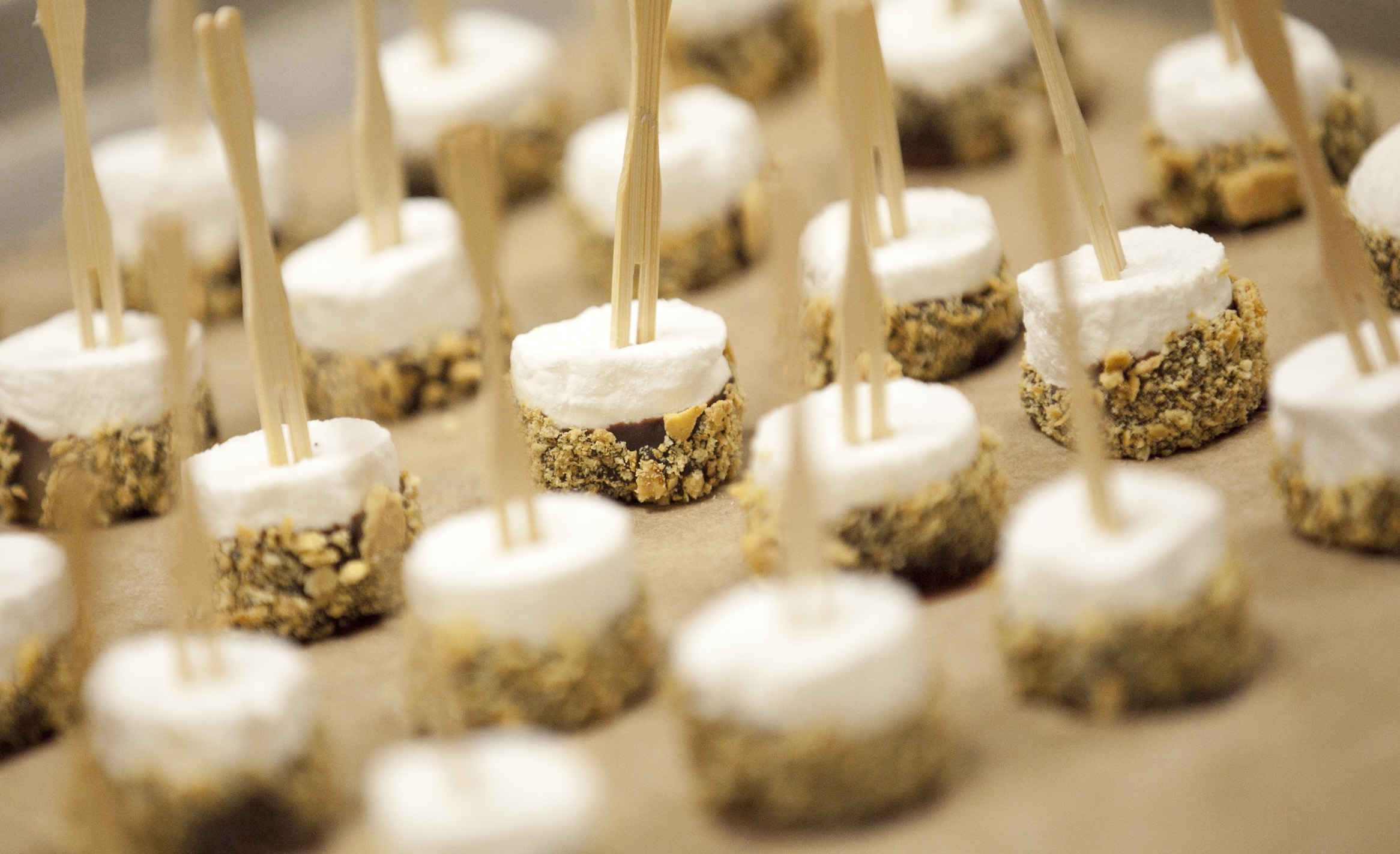 The desserts are creative and whimsical -- and highly addictive. (Photo by Brandon Wise)
The menu seems to veer inconsistently in another direction with the sides, however. The side dishes are reminiscent of gastropub fare or comfort food. That's not a bad thing - especially for anyone with children or not-fully-realized palates -- it's just an observation. The truth is that whether it's the black truffle mac & cheese; malt vinegar French fries and tartar sauce; horseradish whipped mashed potatoes; or cauliflower and spinach gratin, Mede's abilities in the kitchen transcend categorization.
I really like what Hotel Casa del Mar is doing; look for others to follow. Between Aidan Demarest's innovative mixology and Sven Mede's seafood-laden menu, there's very good reason to be excited about Catch.
REAL LIFE. REAL NEWS. REAL VOICES.
Help us tell more of the stories that matter from voices that too often remain unheard.