"The Hunger Games: Catching Fire" doesn't arrive in theaters until Nov. 22, but Lionsgate has unveiled roughly seven seconds of new footage from the film in the lead-up to the MTV Movie Awards. The studio will debut a new "Catching Fire" teaser trailer during the show's broadcast on April 14. (Liam Hemsworth will help premiere the highly anticipated clip.)
"The victors of the 74th Hunger Games: Katniss Everdeen and Peeta Mellark," says an announcer in the "Catching Fire" video. The scene in question happens at the beginning of Suzanne Collins' "Catching Fire," when Katniss and Peeta (Jennifer Lawrence and Josh Hutcherson) are touring the Districts following their dual Hunger Games victory. Only the backs of Lawrence, Hutcherson and Elizabeth Banks, returning as Effie Trinket, are shown.
Watch the teaser above. Co-starring that aforementioned foursome of actors, plus Philip Seymour Hoffman, Sam Claflin, Jena Malone and more, "Catching Fire" is out on Nov. 22. According to a press release, "the teaser trailer will then be available online at TheHungerGamesExplorer.com, in partnership with Internet Explorer, after it airs on television."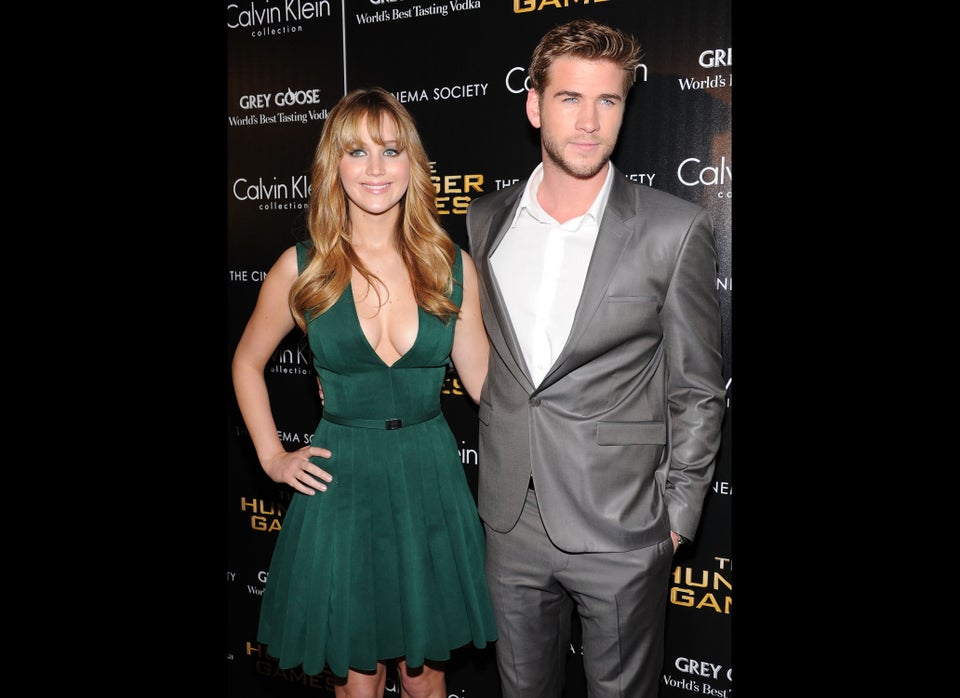 'Hunger Games' Premiere
Popular in the Community