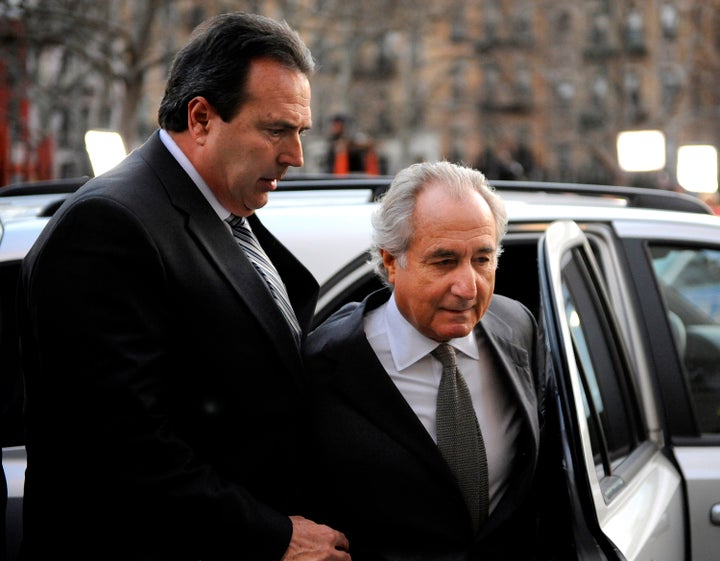 All told, Harry Markopolos would rather not be the star of this new documentary. Not in 2011. If he had his way, his big film moment would have come a decade ago.
But here he is, featured in the upcoming film, "Chasing Madoff."
The investment manager turned financial investigator, whose tireless research uncovered the Bernie Madoff ponzi scheme, the biggest such scheme in American history, insists that he was ignored by the SEC and other government officials for years despite his massive catalog of evidence.
A suburban Boston man who began researching Madoff's incredible profits after receiving an assignment from his boss, he railed against the government in SEC hearings following Madoff's $50 billion collapse in 2008, saying the agency's employees "proved to be a systemic disappointment, and lead me to conclude that the S.E.C. securities lawyers, if only through their investigative ineptitude and financial illiteracy, colluded to maintain large frauds such as the one to which Madoff later confessed."
Markopolos even submitted an official report to the SEC in 2005, titled, quite bluntly, "The World's Largest Hedge Fund Is A Fraud."
He shunned the limelight (though he did release a book in 2010 detailing his struggles and ultimate failure to prevent the collapse), saying in 2009 that Hollywood would "just add in sex and violence."
Finally, he's sharing his story in the documentary, which director Jeff Prosserman describes thusly:
Chasing Madoff is a non-fiction narrative film that reveals the shocking true story of Harry Markopolos, securities analyst turned vigilante investigator, and his team in their hunt to bring a covert network of financial predators to justice. Markopolos risked everything for the truth only to be ignored for nearly a decade. Facing incalculable personal risk and fighting against seemingly insurmountable obstacles, this is the classic story of the lone man who stood up for what he believed in. As the team describes their harrowing journey, the story reveals the banksters that continue to feed on the public, the lack of government oversight, and the lack of ethics in the financial services industry.
REAL LIFE. REAL NEWS. REAL VOICES.
Help us tell more of the stories that matter from voices that too often remain unheard.