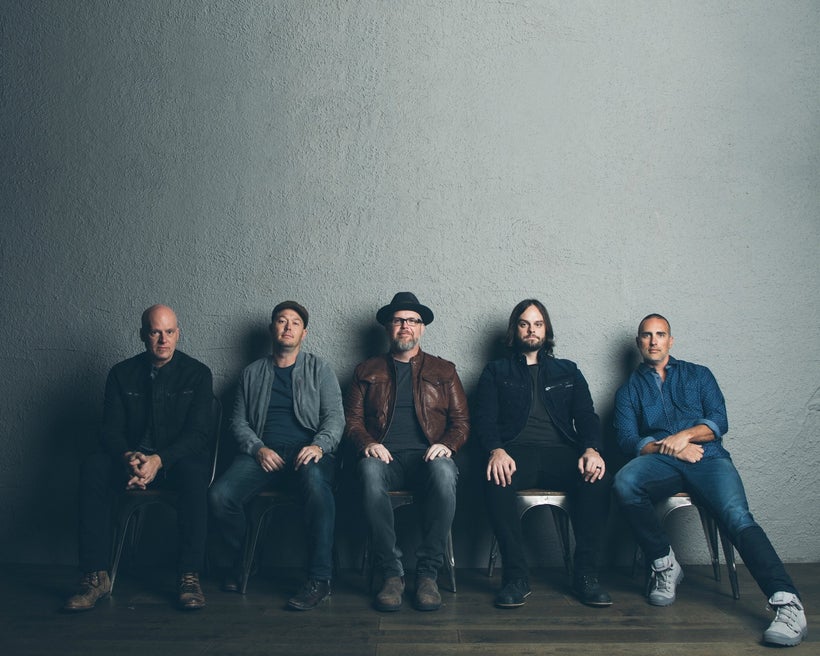 When it comes to faith and family, Bart Millard is a Lifer.
The 44-year-old Christian singer of MercyMe, and former youth pastor, who once worked in a sewer plant, always dreamed of a music career, but imagined it as more of a side hustle than a lifestyle. According to Millard, it never dawned on him that he could combine church work and music. "I always dreamed of singing and being in a band, but, you know, in high school and college, how do you make that a reality? I thought I would work in the church and just do some music on the side." Then people began inviting him and his friends to perform and they were being paid for it.
"We couldn't believe it. It snowballed into making a living, to signing a record deal, selling records and albums. A radio single changed everything." He's talking about the band's wildly successful hit, "I Can Only Imagine" which he wrote in the late 90's and was an indie release before a later label release that thrust it across the charts. But it almost didn't go down like that according to Millard.
"When we wrote the song on an independent album (initially) it sold enough copies to where we were able to make a little bit of a living. Amy Grant heard about it and wanted to record it, and it put us on the map to where labels started approaching us wanting us to sign as the people that were going to write Amy's next hit."
They signed a deal, thinking Grant would release the song, and that MercyMe would follow suit, ultimately leading them to a "big career". But it never happened. At least not like that. Realizing the single was likely a song careers were made of, Christian and music industry stalwart, Amy Grant gave it back to them in an act of graciousness that would change the groups lives--and as Bart tells it, "The song went number one for us, and we've been hanging on for the ride ever since."
Millions of downloads, platinum records, 27 number one hits, and many, many tours and concerts later, MercyMe, (23 years young), is still just doing their thing, and Bart Millard is still just Bart. And according to Bart, when he's not on the road, his family is just like any other on most days.
"If there's school, I get up and start waking my five kids up for school', he says. But there's a caveat, "If it's summer,' he jokes, 'then I lock the door and pray they don't wake me to do something and I sleep as long as I can. If the kids are in school though, Shannon and I will get them to school and follow that up by going to get coffee together.
A few years ago, Bart and Shannon, decided to move their family from just outside Dallas to Franklin, Tennessee. "We decided to cut our shows in half because we wanted to see our kids grow up. We went from 150 shows a year to 60 or 70 shows a year, and it's been amazing and it feels like home."
Since then, Bart's thrilled to be home more and Shannon loves having him there. They love driving the back roads and getting lost, and they love travelling.
According to Bart, they're just "in a really good season" but not every season has been so easy. Like everyone else, Millard has lived through struggles and bad times and for Millard, one of his greatest challenges was the loss of his dad. A dad who was once abusive but who came to faith and grew from it during a battle with cancer.
"I realized my purpose in life when my father passed away from cancer my freshman year in college. This abusive father that because of cancer, fell in love with Jesus, and became the Godliest man I ever knew. I realized the Gospel changed him, and if it can change him, it can change anyone." "It was that experience," says Millard, that sent him on the "warpath for the Gospel, knowing that the Gospel was real, and very real" in his own life.
Those events took place when Bart was only 19 years old, and he says his friends and family have been supportive ever since. "That's kind of all they've known me as."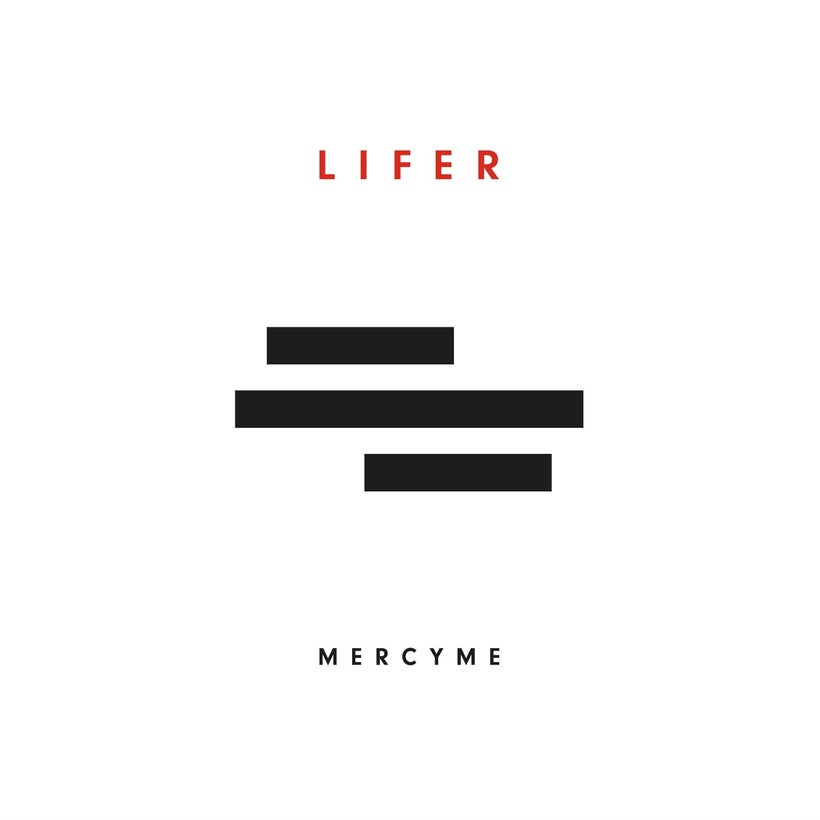 And now, Bart's life experiences are about to be shared on a much wider scale. Not only does MercyMe have a new album release appropriately called, "LIFER" (out since March 2017), but part of Bart's story, and his dad's story, will soon be told on the big screen. I Can Only Imagine, a full length, motion picture is set to release spring of '18. It is sure to be emotional for Millard too.
"The amount of people that are about to see the movie, and the impact it's going to have on other people who had abusive fathers—I'm trying to get prepared for that."
One might think that a family, a new album, and an upcoming movie release would be plenty to focus on, but Millard has another passion that has led him to help teach other upcoming worship leaders how to make their own impact. "I'm working with Trinity Western University outside Vancouver to create a worship arts program, so students can learn to make an impact in the Church and learn the ways of the music business. Those things are keeping my plate pretty full right now, between that and releasing the new album, (LIFER), those would be where I'm probably most passionate as of late."
For Millard, an artist and creative, that passion and creativity comes from the heart, and his commitment to modeling 'doing things of faith well' has been worth it.
"It's just trying to get faith to thrive in the arts, whether it's music or movies or any other format, --to do things well that are Christ-centered. Great songwriters, and great creatives, create whatever consumes their hearts. Ours happens to be consumed with Christ, and so it comes out in our writing, and we want other people to have the freedom to do the same."
Millard credits a host of people for influencing who he's become through the years. "My wife and my kids teach me stuff every day,' His son Sam, who lives with diabetes, was actually the inspiration for the song "Even If" on the band's latest album. 'And My dad was a huge mentor in my life, in the short amount of time he was in love with Jesus--before he passed away," and he credits a host of notable musical influences from Electric Light Orchestra, to Amy Grant, and Russ Taff.
"From a spiritual standpoint, a guy named Rusty Kennedy—started showing me what my identity in Christ is over the last few years. Understanding more of who I am in Christ has completely changed my life, and then are authors like John Lynch, of The Cure, and author Andrew Farley."
Aside from those who have influenced him, Millard, a dedicated supporter of Compassion International, (MercyMe continues to support Compassion on their tours) is in awe of the work of heroes who work in global relief efforts. One of his heroes in the humanitarian arena actually used to work alongside him in the music business. "Mark Stuart, a founding member of Audio Adrenaline, left the band 10 years ago and founded the Hands and Feet Orphanage in Haiti--There's just too many to name that are doing Kingdom work and trying to make the world a better place."
There's no doubt that Bart Millard is one of those people. MercyMe continues sharing a message of faith, redemption, and life, and making their own difference.
"I really love the life I'm living. I'm so proud of the movie coming out telling the story about my dad, and the ability to pour into the lives of up and coming worship leaders and artists through the worship program at Trinity Western is something I've always dreamed of. In the end, just being able to ride off into the sunset have things that are so much bigger than me and here long after I'm gone is the ultimate dream…I'm really blessed. I really am."
Millard, a faithful LIFER himself, has a word for anybody else who wants to make a difference in their world. He exhorts them first to understand what their own world is:
"A lot of people will say, 'I want to be in a band like you, or do certain things--this is just a stepping stone until something bigger comes my way'---well, don't be surprised if nothing bigger comes—because your world is what's right in front of you, and whether it's 10 people or 10,000 people, you were raised up for that moment. That moment is specifically for you—not for me, or anyone else. Take advantage of the moment in front of you. You'll be surprised where God will take you."
Calling all HuffPost superfans!
Sign up for membership to become a founding member and help shape HuffPost's next chapter
This post was published on the now-closed HuffPost Contributor platform. Contributors control their own work and posted freely to our site. If you need to flag this entry as abusive,
send us an email
.