The geometric Givenchy dress that Cate wore yesterday perfectly skimmed her body, showing off her feminine shape but leaving plenty of room for the imagination. The bust featured a white and maroon angular pattern with an asymmetrical draped hem. Cate chose black satin heel-booties (they appear to fall somewhere between a pump and an ankle boot) to complete the look.
Aside from her usual unbeatable taste level, we can't get over how amazingly fresh-faced she looks. The 43-year-old actress has certainly earned her SK-II Global Brand Ambassador role -- her face looks flawless here. While we're huge fans of Cate's fashion risks, we're pretty sure she's not exactly a crowd-pleaser. What do you think of the "Uncle Vanya" star's unconventional outfit?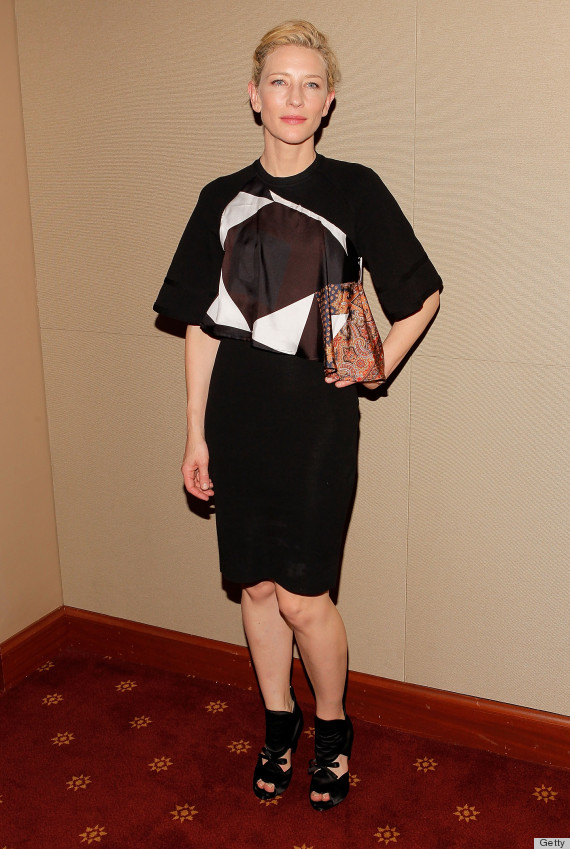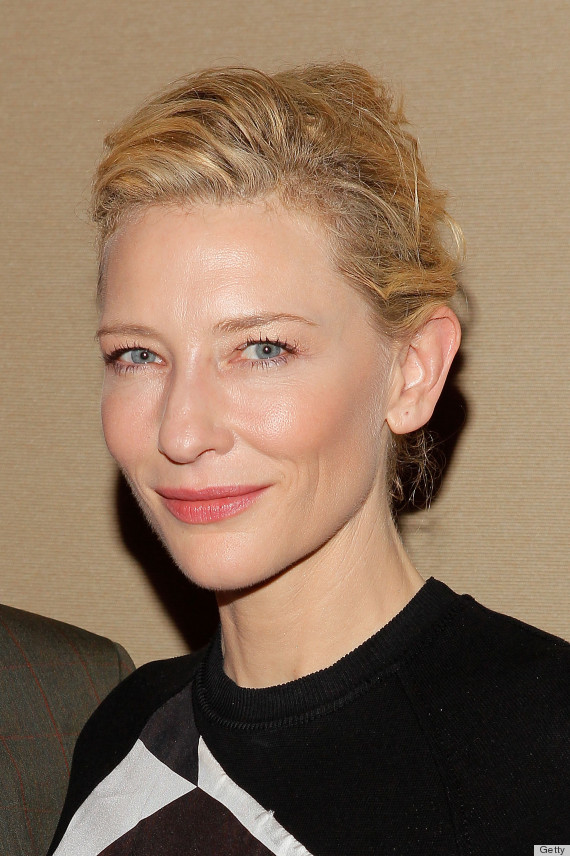 See Cate Blanchett's style evolution!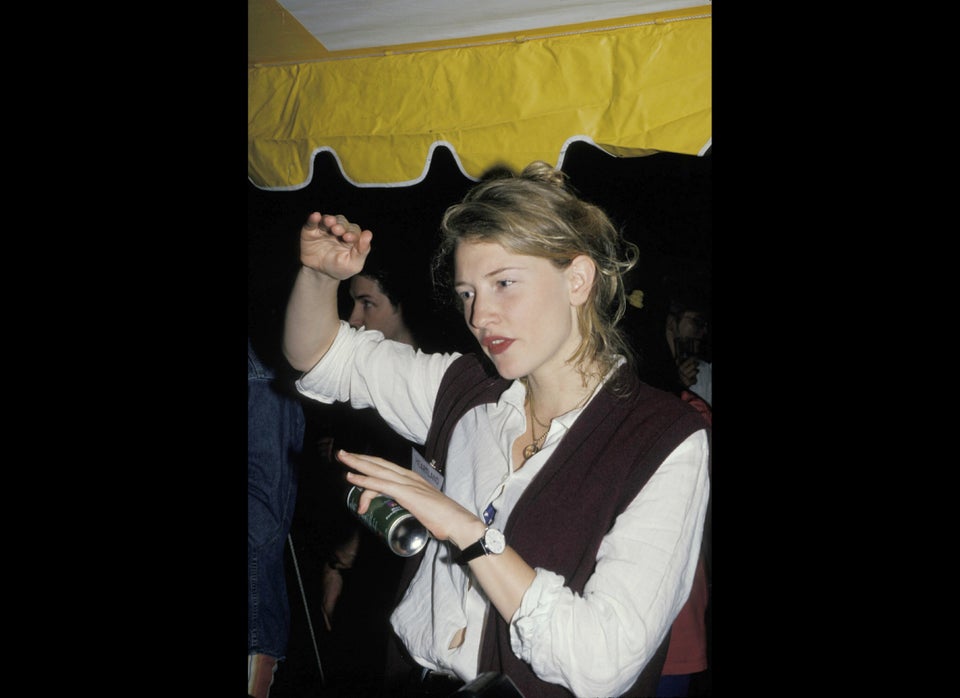 Cate Blanchett's Style Evolution