Actress Cate Blanchett has revealed that she too was sexually harassed by Harvey Weinstein and said that she hopes the disgraced Hollywood producer and other accused sexual predators, including Woody Allen, face justice "through the judicial system."
"I'm interested in those people being prosecuted. We have to set a legal precedent," she said in a Variety interview published Wednesday.
When asked if Weinstein ever sexually harassed her, she said yes but declined to lay out the details, noting only that she "wouldn't do what he was asking me to do."
"I think he really primarily preyed, like most predators, on the vulnerable," the two-time Oscar winner said of Weinstein. "I mean, I got a bad feeling from him. … He would often say to me, 'We're not friends.'"
In the extensive interview ahead of next week's Cannes Film Festival, where she will serve as president of the jury, Blanchett also spoke up for Dylan Farrow, who has accused Allen of molesting herwhen she was 7 years old.
"Obviously, Dylan Farrow has been living in a world of pain, and if the case has not been properly tried, then it needs to be reopened and go back into court because that's a place where those things get solved," Blanchett said.
Both Weinstein and Allen have denied all sexual assault allegations.
However, Blanchett hesitated when asked if she would no longer work with Allen, who wrote and directed "Blue Jasmine," for which she won the Best Actress Oscar. She said that when she took the role, she did not know of Farrow's allegations against the writer and director.
"Far more important than me adding to yet another headline … and finger-pointing is, if that issue has not been dealt with … I am absolutely for it to go back into the courts because there lies the solution," Blanchett said.
"There are many male directors who I have heard about and have not necessarily had positive experiences with whom I would not work with again who didn't lay a finger on me at all," she continued. "There are many reasons why one doesn't want to work with people again."
Blanchett also responded to criticism that rich actresses should not discuss pay disparities, revealing that she recently turned down a role because she would have been paid less than her male co-star.
"If an actor is making a profound and pivotal contribution, then they should be remunerated accordingly. And when that remuneration is different, purely because of your gender, that's just ridiculous," she said. "It's a marker of how much you're creatively valued within the equation. You want to be valued for your work."
Support HuffPost
The Stakes Have Never Been Higher
Related
Before You Go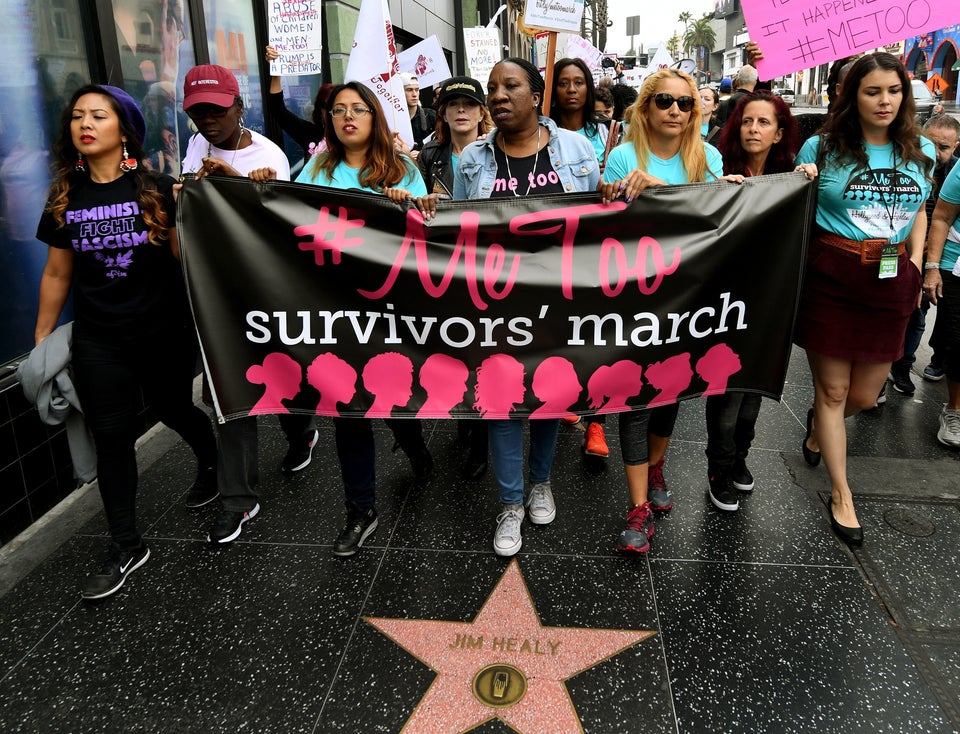 Hollywood #MeToo March
Popular in the Community