We generally assume that every mag cover we see has received a dose of Photoshop, whether it be an extra heavy helping (like so) or just a smidgen (like so).
But Intelligent Life, a lifestyle and culture magazine from The Economist, switched things up and banished airbrushing on its latest cover. As pointed out by Racked, the mag made a conscious decision to leave covergirl Cate Blanchett untouched.
When other magazines photograph actresses, they routinely end up running heavily Photoshopped images, with every last wrinkle expunged. Their skin is rendered so improbably smooth that, with the biggest stars, you wonder why the photographer didn't just do a shoot with their waxwork.

[...]

Cate Blanchett, by contrast, appears on our cover in her working clothes, with the odd line on her face and faint bags under her eyes. She looks like what she is -- a woman of 42, spending her days in an office, her evenings on stage and the rest of her time looking after three young children. We can't be too self-righteous about it, because, like anyone else who puts her on a cover, we are benefiting from her beauty and distinction. But the shot is at least trying to reflect real life. It's a curious sign of the times that this has become something to shout about.
Curious indeed. Not Photoshopping has become the hot topic as Photoshopping is firmly established as the norm. But experiments like this give the industry an opportunity to determine the actual importance of Photoshopping. Will Cate's visible wrinkles cause a drop in Intelligent Life's newsstand sales? One would hope not.
But hey, at least Intelligent Life is giving it another go. What do you think of Cate's cover?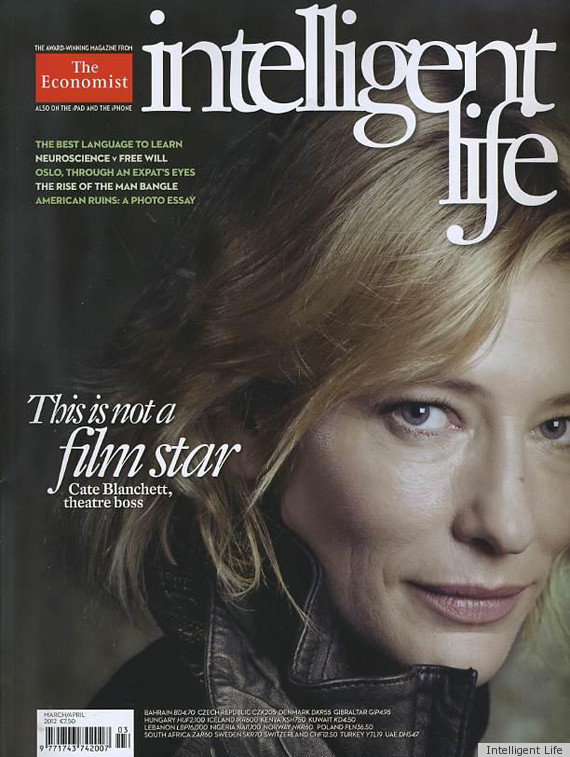 Before You Go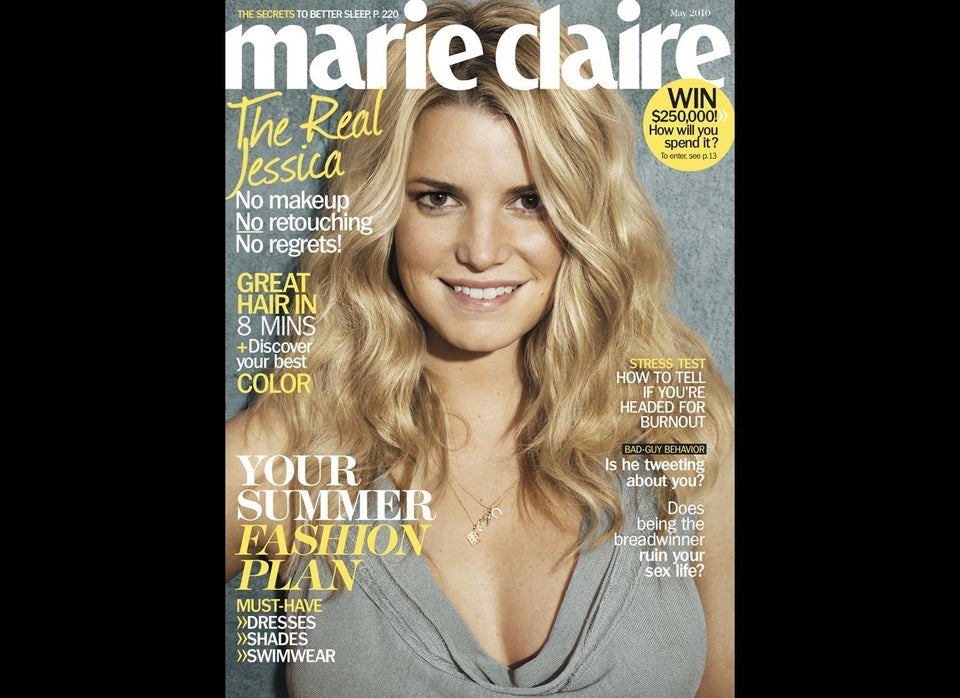 Des stars au naturel