While many of us love to swoon over the glamorous floor-length gowns often seen at red carpet events, Cate Blanchett made us think twice about fawning over a woman's outfit.
Blanchett called out the red carpet media pool's casual sexism at the SAG Awards during an E! interview. As the cameraman attempted to capture her gown with a shot scanning up and down the actress' frame, Blanchett crouched down and asked him, "Do you do that to the guys?"
While the camera is dubbed "The Glam Cam," Blanchett makes a very good point. Leonardo DiCaprio and Tom Hanks aren't seen in outfit-scanning shots or the "mani-cam." Instead, they are addressed foremost for their talents and achievements. Blanchett has won three SAG Awards, three Golden Globe Awards, two BAFTAS and an Academy Award however, many media outlets still honor her for her appearance first and talents second.
Blanchett is no stranger to speaking her mind. The "Blue Jasmine" star described herself as a feminist while promoting the film this past September. She told Sky News, "I'm reading a book by [Australian feminist writer] Anne Summers called The Misogyny Factor, and I feel that all of the steps forward that we've made... a lot of those have been rescinded."
To answer your question Ms. Blanchett: No, they don't do that to the guys. But we are so happy you asked.
Check out the full interview below.
Before You Go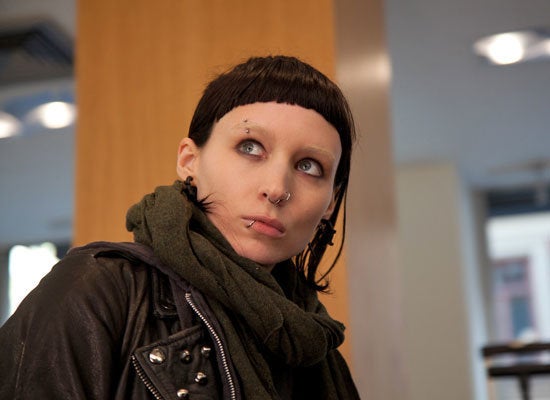 Women in Film: Where Are They?
Popular in the Community