When bad dresses happen to good actresses, sometimes we just want to weep quietly in a corner somewhere. (Fashion makes us emotional, okay?) Other times, the look is so questionable that we get a major migraine just looking at it.
On that note, allow us to introduce this ensemble from the gorgeous Cate Blanchett, who has been quite the fan of Givenchy lately. Just earlier this week, the actress donned this angular frock for the "Uncle Vanya" cast photo call.
Blanchett strolled down the red carpet at the Gotham magazine party in New York on Wednesday in a Givenchy 2013 Resort ensemble consisting of a printed pencil skirt (pretty) topped with a patchwork blouse (noooo). Another faux-pas: she paired the ensemble with her Roger Vivier black lace-up open-toe booties, which we think are a wee bit too clunky.
Cate, we normally love your adventurous style... just please, make sure this combo never makes a reappearance.
Is this outfit giving you a headache, too? Or maybe you're a fan? Pass us the Advil and weigh in below.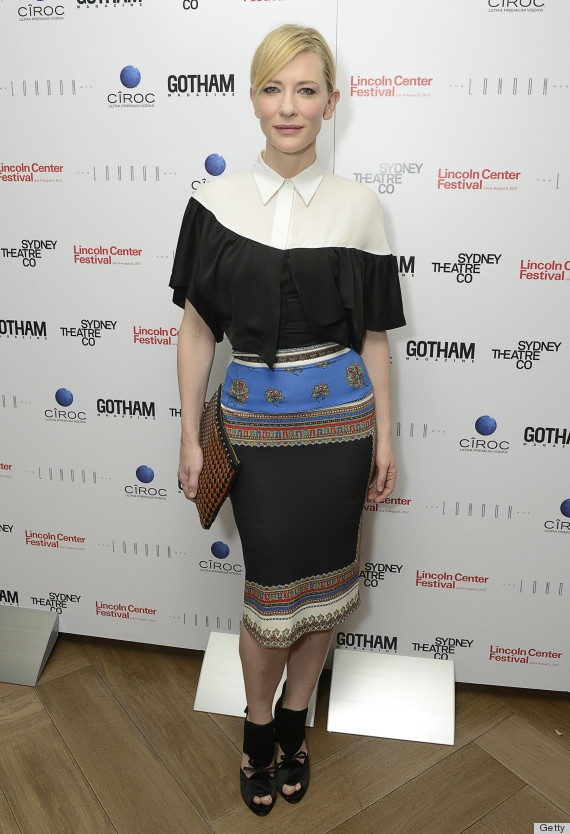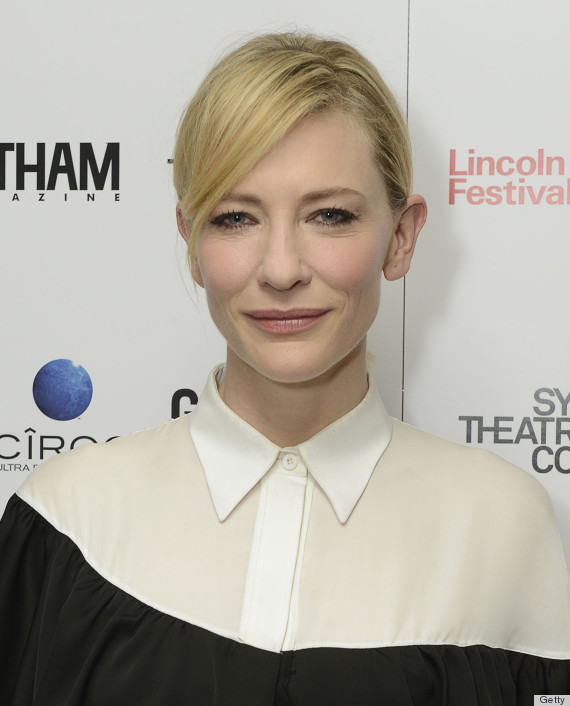 See Cate's style evolution!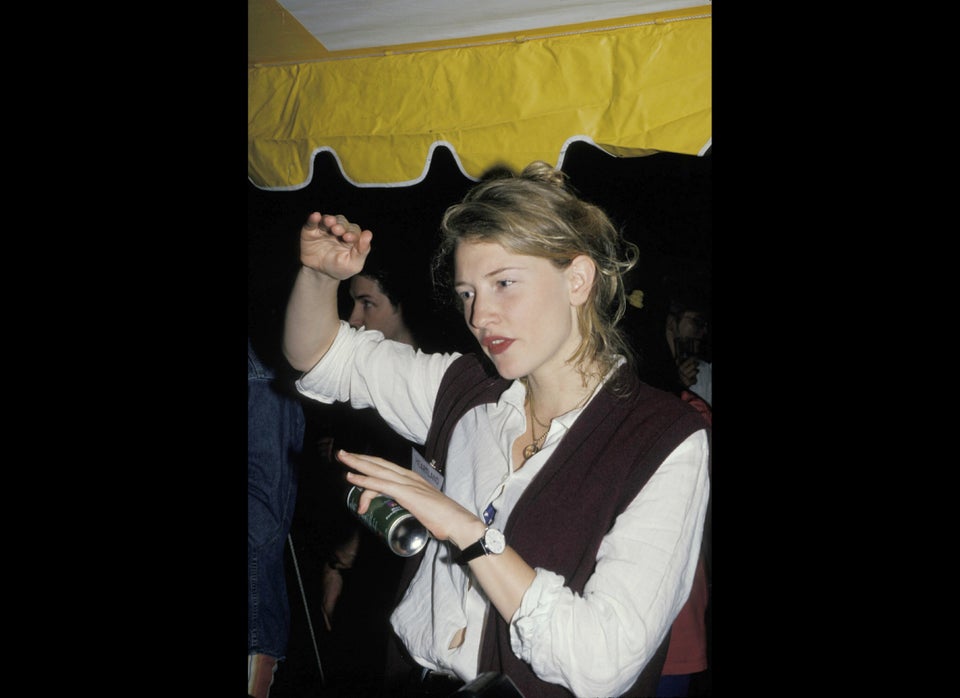 Cate Blanchett's Style Evolution