What do Helen Mirren, Cate Blanchett and Tilda Swinton all have in common? Yes, all three are Academy Award-winning actresses whose talent stands the test of time. But they are also legendary fashion stars who have seamlessly developed mature, elegant personal styles over the course of decades in the spotlight.
Even today, these three actresses are still working the red carpet, and we've noticed that like a fine wine, Swinton, Blanchett and Mirren only get better with age. Here are 13 sartorial lessons we've gathered from these veteran style mavens that some younger celebrities could definitely use to take note of.
1. You can offset a risky dress with beautiful jewels, as Blanchett does here with a sexy open-back dress and intricate gold jewelry.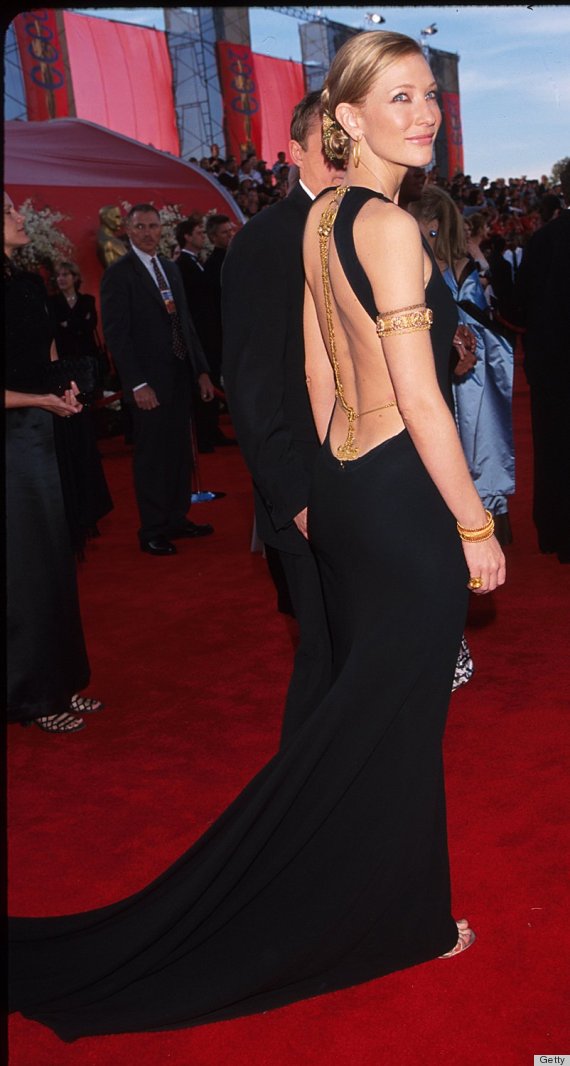 2. You can wear florals no matter your age; just balance it out with a nice cardigan or jacket.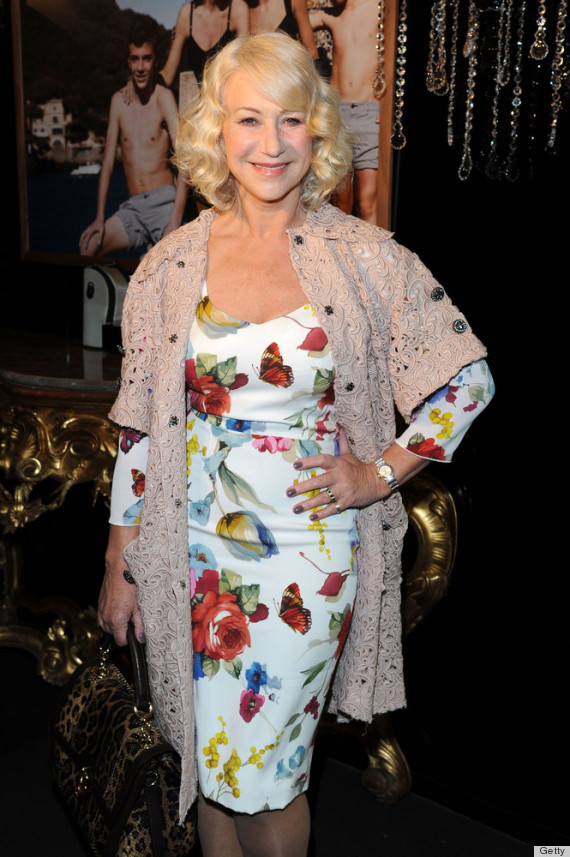 3. Go for that all-gold or all-silver ensemble as long as you keep it simple and uncomplicated.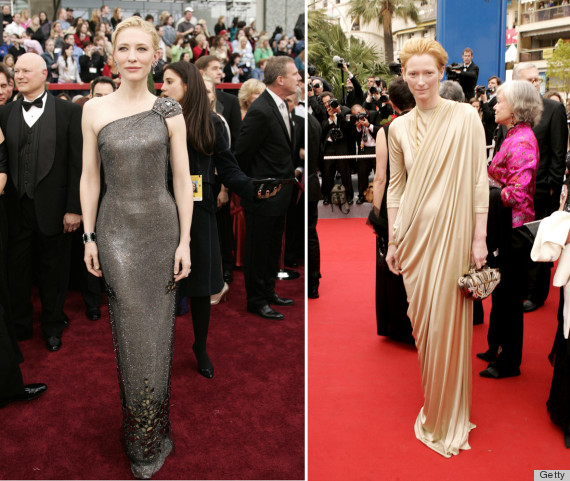 4. When deciding to don fur, do like Swinton and seriously own that fur coat.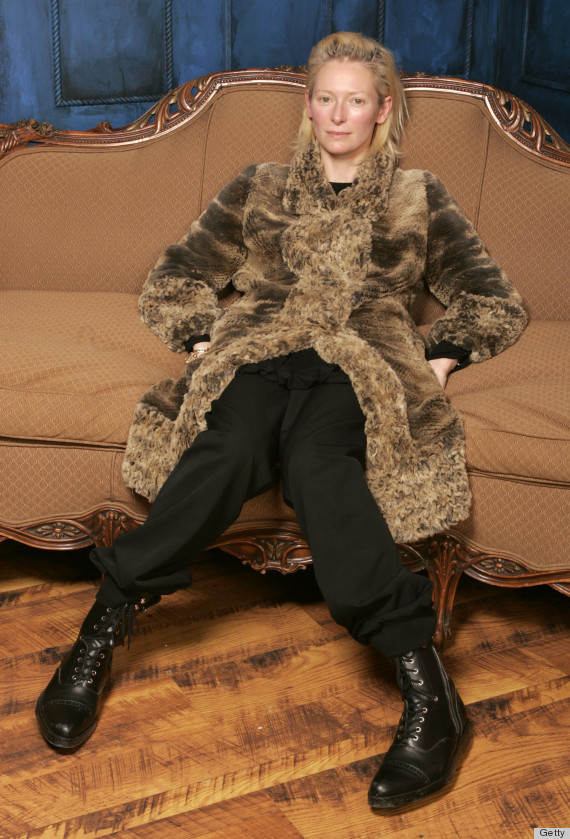 5. When wearing a long white dress, you can break up the monotony with translucent or bright-colored shoes.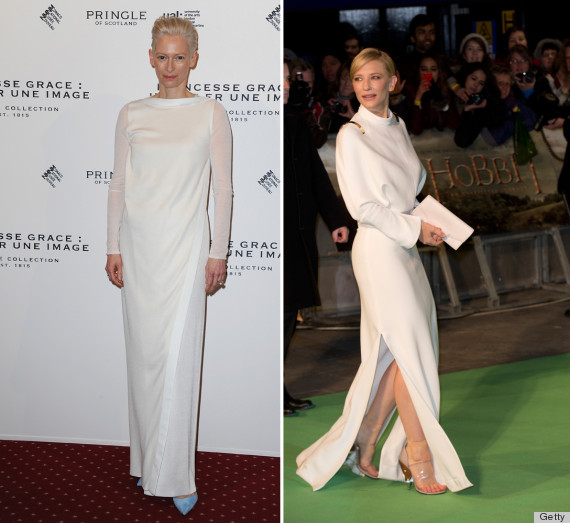 6. Grey hair can look absolutely fierce when paired with bold colors like Mirren's hot pink top.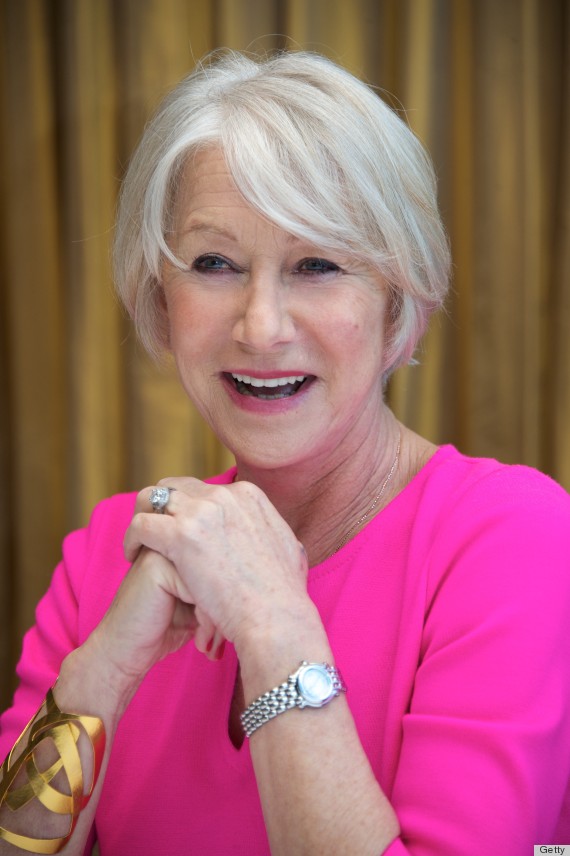 7. When attending outdoor events, you'll look best in airy and breathable fabrics like Swinton's light blue skirt and flowy blouse.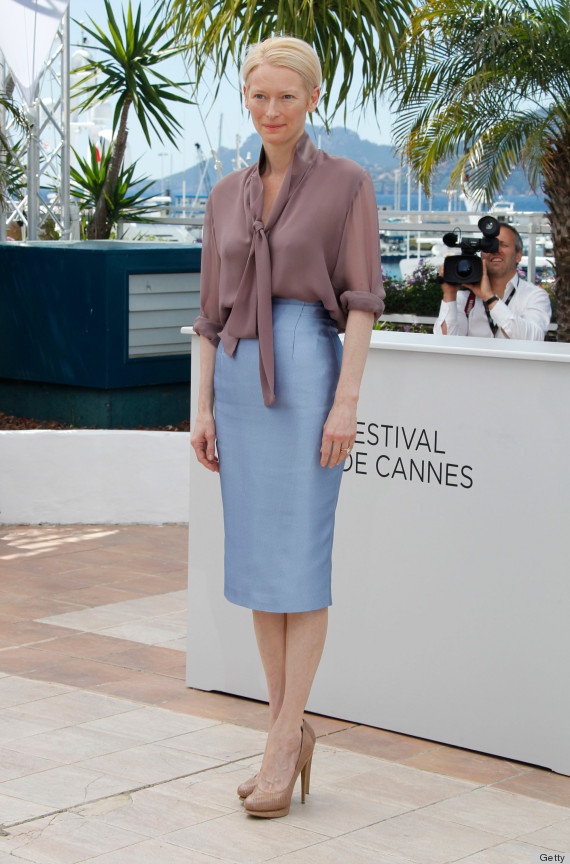 8. Even at an older age, you can successfully rock edgy styles. Just take a look at Mirren's hot pink hair, Swinton's mohawk and Blanchett's insane couture gown.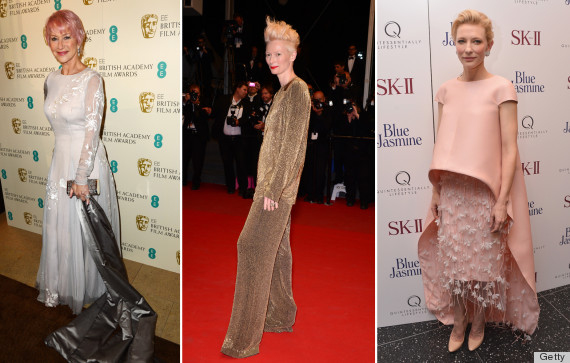 9. You still need to look good even when you're running errands. These three have the best street style. They keep it casual but always sophisticated and put-together.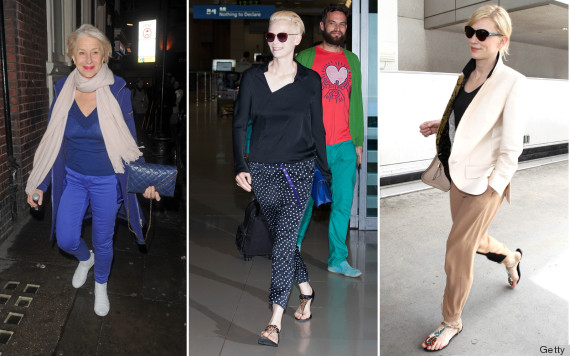 10. Complicated dresses need simple accompaniments. Here, Blanchett nails art-deco by keeping her accessories and hair simple, allowing the focus to stay on her intricate dress design.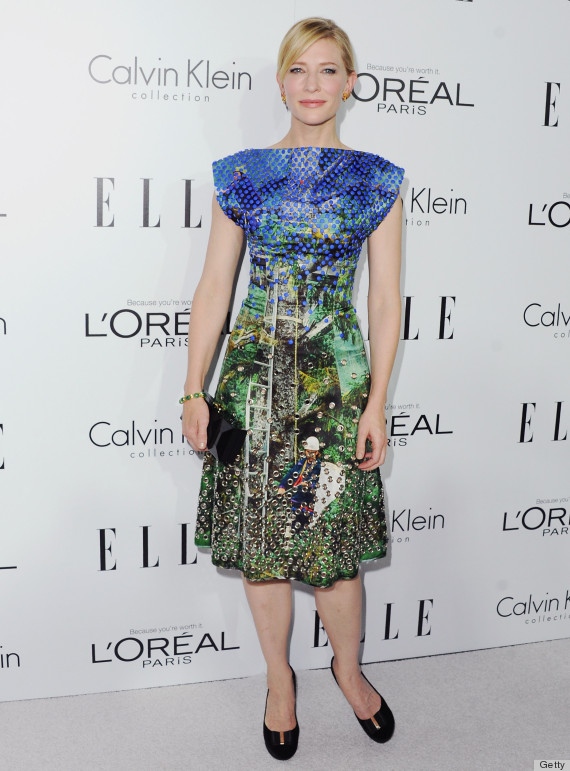 11. It's never a bad idea to mix and match. They totally get the idea of contrast by wearing bright and funky accessories to break up simple outfits.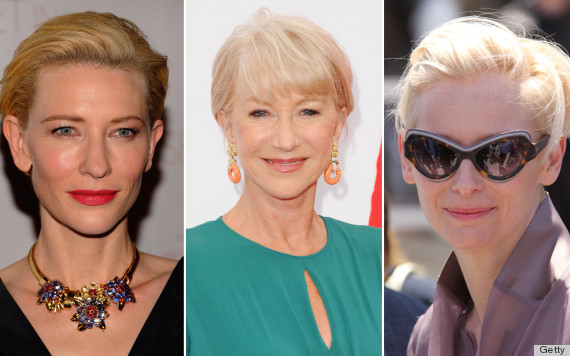 12. You can wear anything as long as you're confident. Blanchett manages to look cool in an intense all-red, tight sequined floor-length gown. Seriously, how did she pull this off?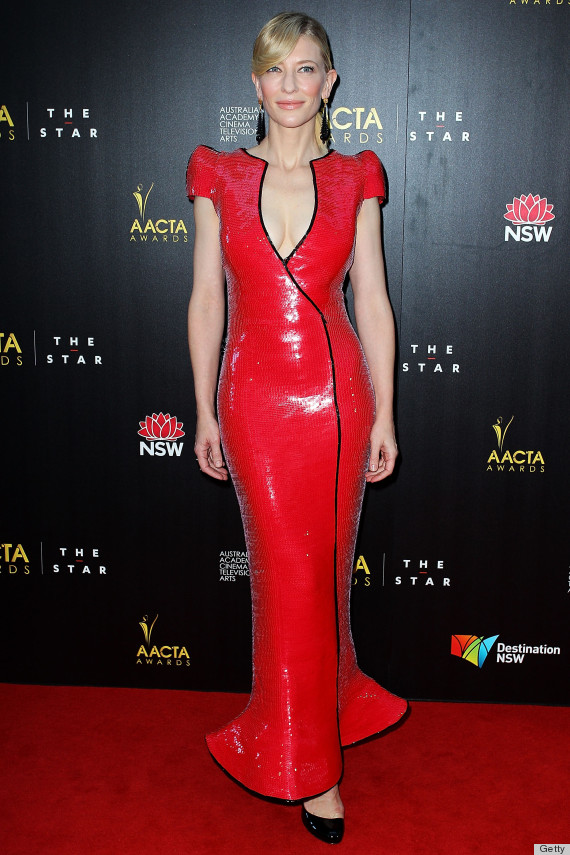 13. The final lesson: Own all your fashion failures...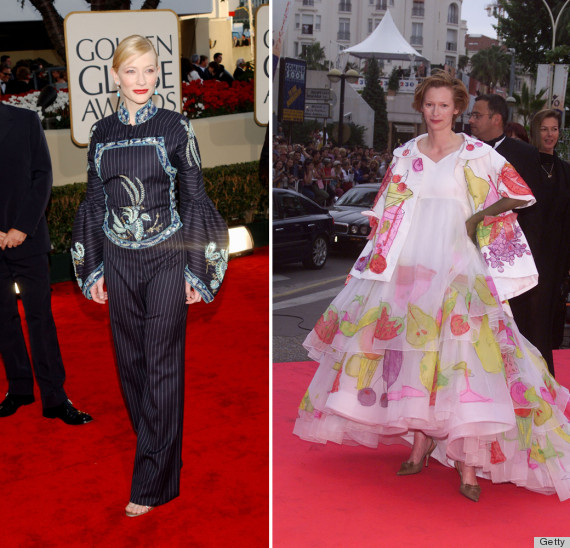 Take a look back at Helen Mirren's majestic style evolution...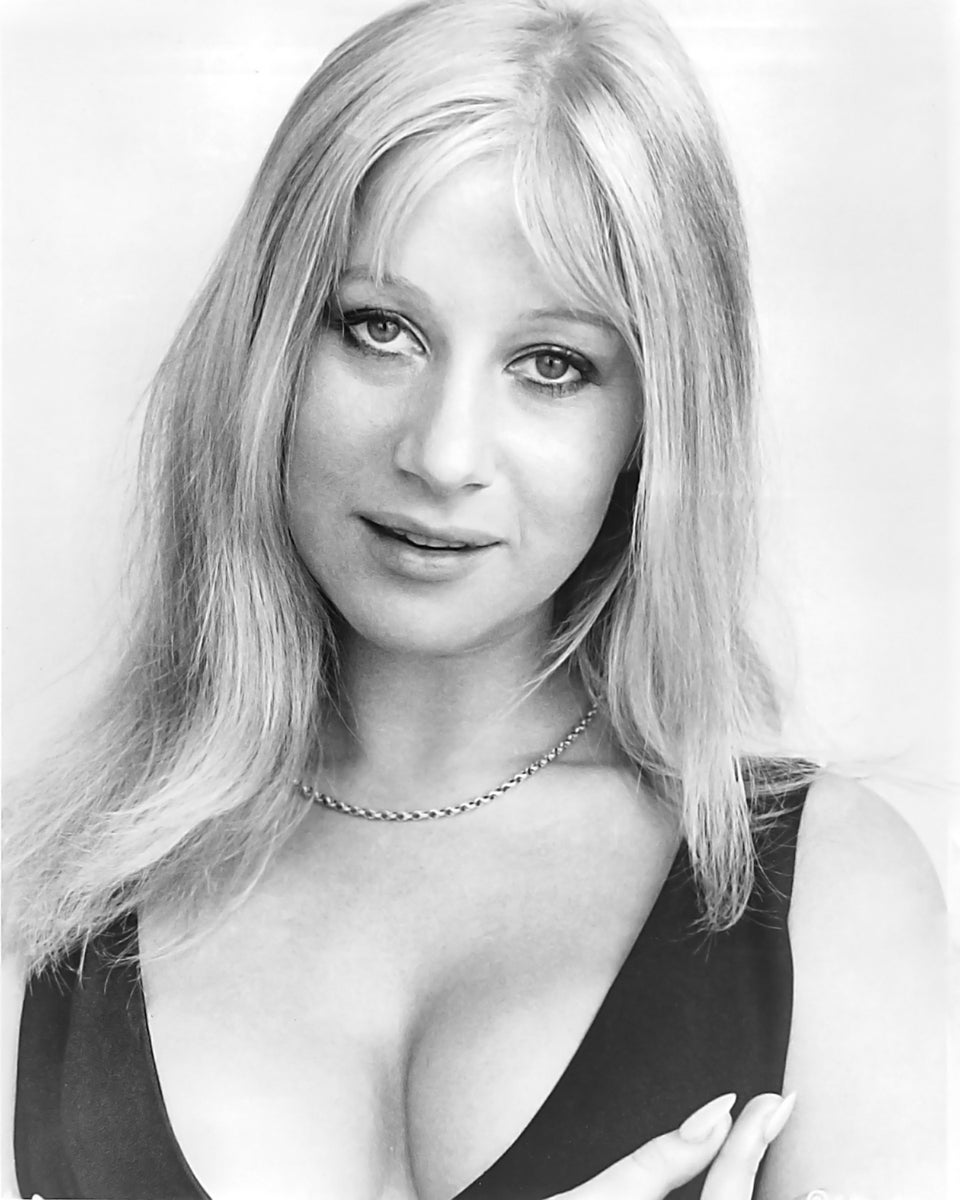 Helen Mirren's Style Evolution