Cate Blanchett is a brilliant actress. Cate Blanchett is a style star. And Cate Blanchett is a total. Freaking. Babe.
The "Carol" star attended the Costume Designers Guild Awards in Beverly Hills Tuesday night, where she was honored with the Lacoste Spotlight Award.
Clad in an formfitting custom-made Atelier Versace gown and an extravagant, Tiffany & Co. diamond bib necklace, Blanchett exuded glitz, glamour, and yes, total babeness.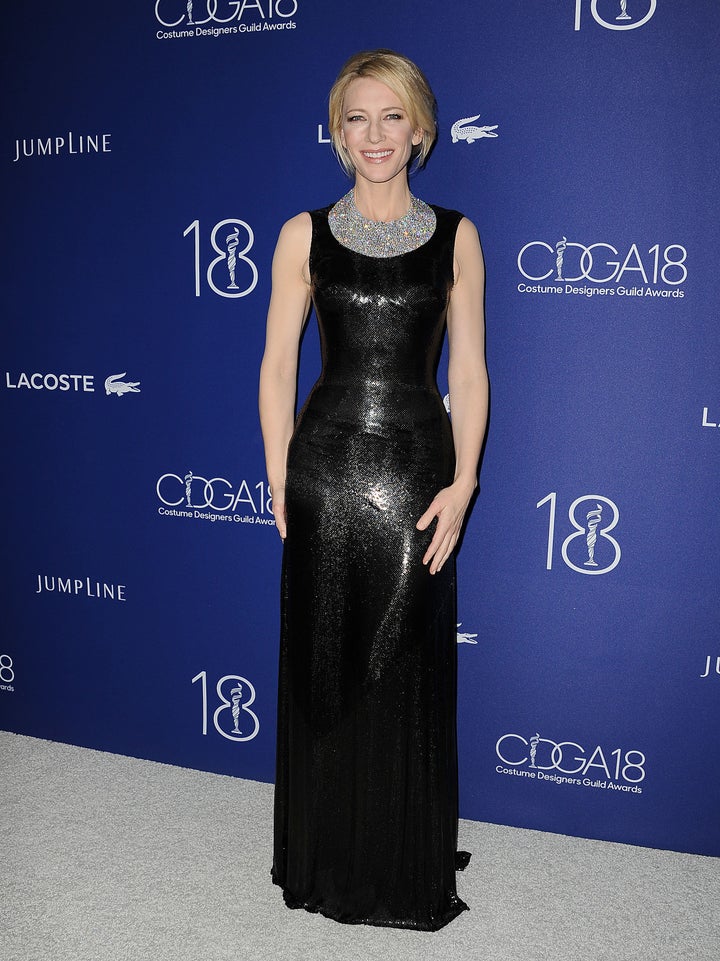 The award, which honors excellence in using costume to help tell a character's story, is awfully fitting for Blanchett. Not only does her extensive film work speak for itself, but she's basically the fashion industry's darling when it comes to major awards shows.
"Her appreciation for the artistry of costume design and her collaboration with the costume designers has made her an icon both on and off the screen," the guild stated on its website.
With the Oscars just around the corner, we can't wait to see the next iconic fashion moment Blanchett has in store.