Vogue is kicking off 2014 with a cover showcasing Celine's newest collection, full of crisp lines and primary colors. But the star it's chosen to model the clothes is a rather familiar face: Cate Blanchett.
The Aussie actress is the star of Vogue's latest issue, making it her fifth cover for the mag. Photographed by Craig McDean, Cate certainly looks lovely in Celine. But we're beginning to wonder if Vogue isn't getting a little too comfortable with the stunning blonde star...
There are plenty of rising stars who could've jumpstarted the year with great Vogue covers, such as an "every girl" TV fave like Lena Dunham or Mindy Kaling, or an of-the-moment model like Cara Delevingne or Suki Waterhouse, or an up-and-coming voice like Lorde, or a funny gal like Amy Poehler or Sarah Silverman, or an outspoken body image crusader like Robyn Lawley or Demi Lovato...
The list is endless. Alas, Vogue found an old favorite in Cate Blanchett. Would you like to see Vogue mix things up a little?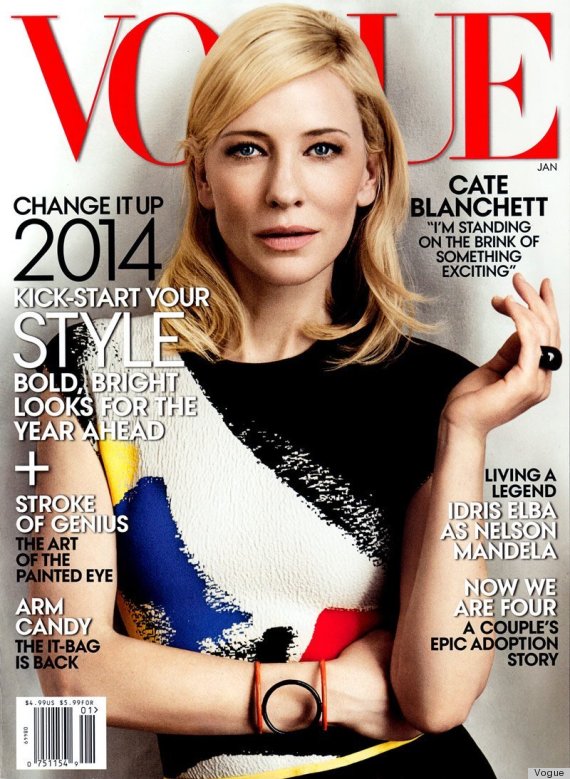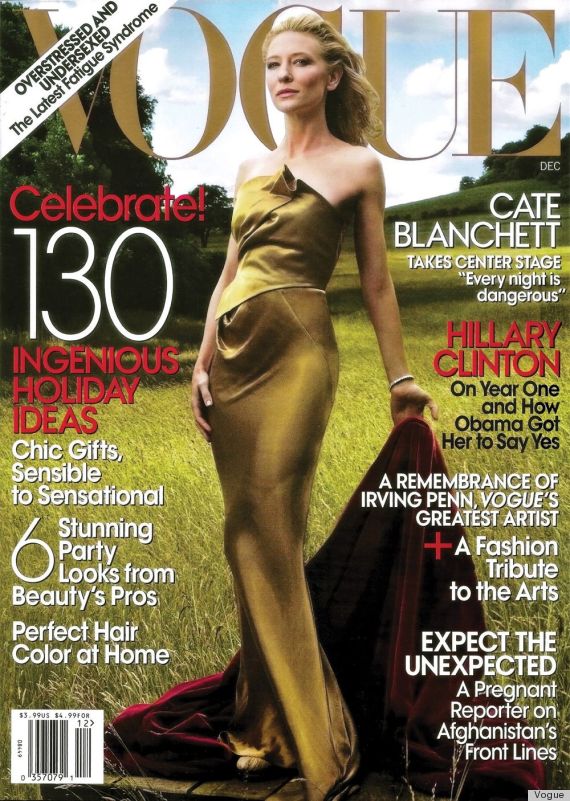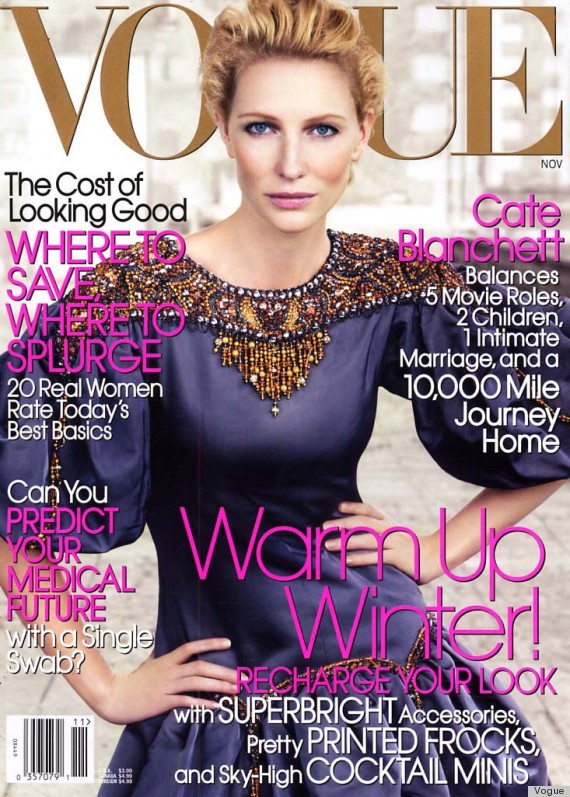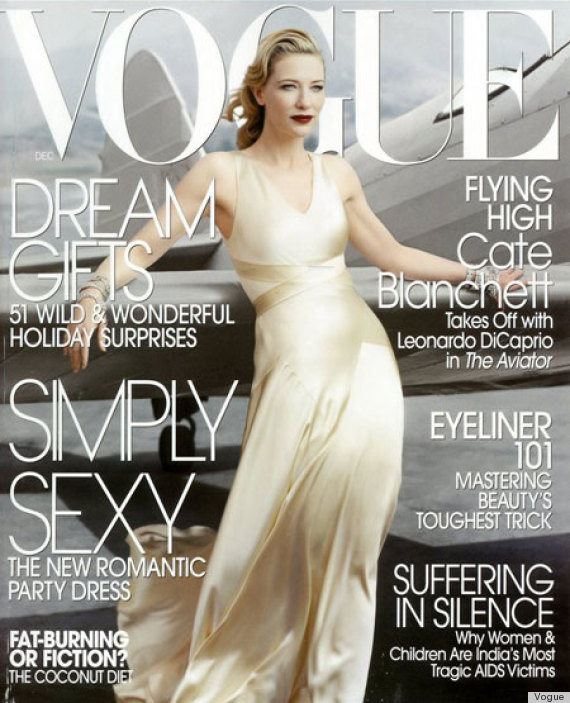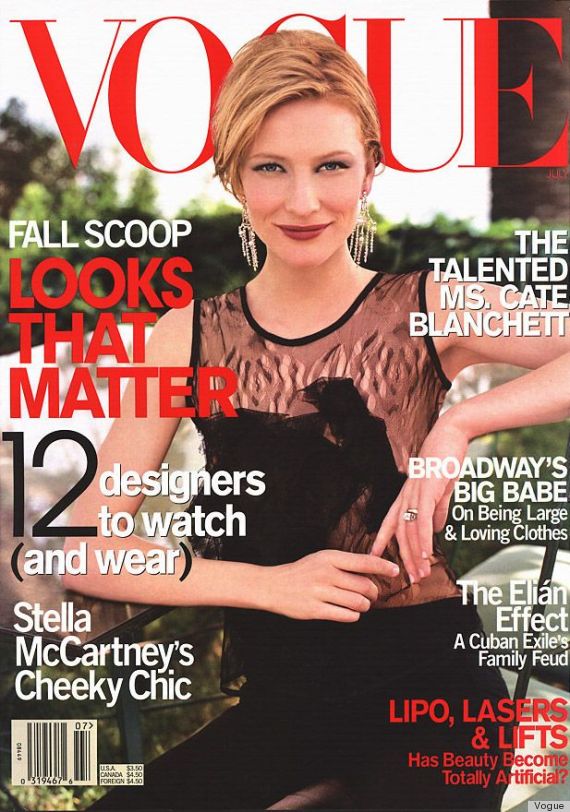 Covers didn't always star celebs...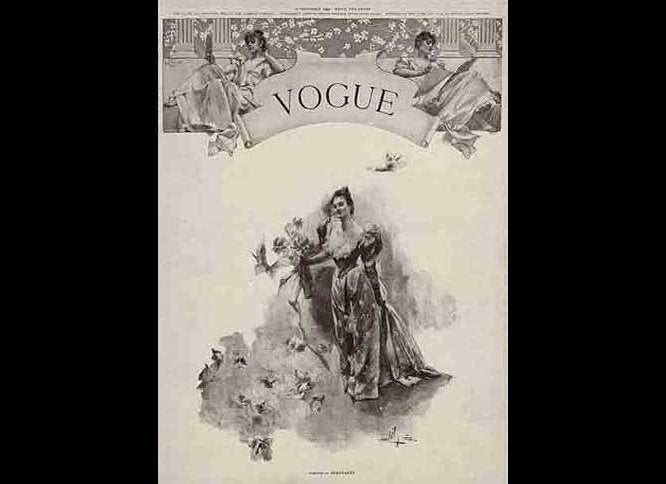 Vintage Vogue Covers
Related