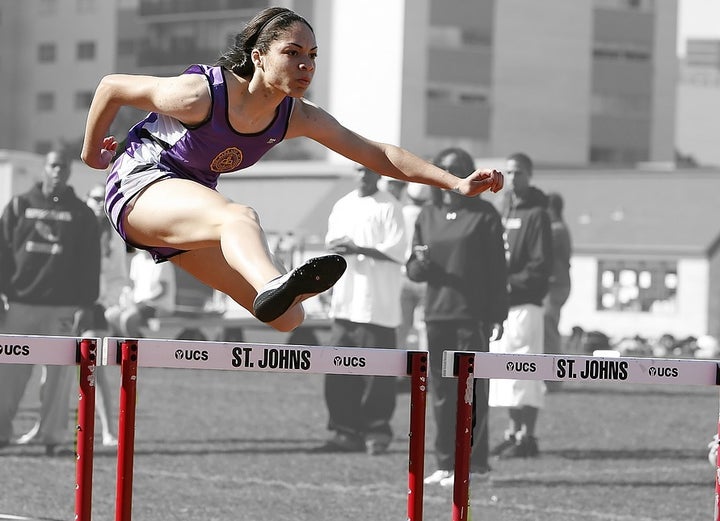 Being able to think outside the box as a parent is one of the most valuable things we can do. This saying can't be more truthful than for a parent with a disability. Before I became a parent, I didn't understand how important it was for me to be comfortable with my disability and my surroundings. That may sound funny, but as my son grows up, I understand more and more that this is the best thing I've learned so far in helping me parent on a daily basis. Because I'm at ease with my disability and have grown to understand my limitations, it's been easier for me to figure out solutions to what might be everyday obstacles to other people.
In my home, I have everything situated so that I can independently do things not only for myself but also for my son. Simple run of the mill things like preparing meals for him, helping with some of his homework and even helping him tie his shoes. Those might sound like simple things to some people but, for a parent with a disability, just the thought of how you might accomplish that might be enough to send shivers down your spine. By all means, none of these tasks have ever caused me any apprehension. On the contrary, I see them as a way to solve another puzzle so that I can have a new experience as a mother. Not only does that increase my self-esteem as a person because I don't need help from others to do those kinds of things with him, it also helps me forge a bond and make memories with him like any other parent. When he was smaller, and I wasn't so used to the task of thinking outside the box this way. I'd get nervous just trying to figure out how I would accomplish certain things with out any extra help. Giving him a bath or moving him around the house became an easy thing to do once I figured out to use things I already had at home.
Adaptive pieces of equipment, like my rocker knife now help me on a daily basis. A rocker knife is a special knife that allows someone with full use of only one hand to cut their own food with out someone else having to do it for them. It makes it a breeze for me to not only cut my own food, but also make sure that his food is in small enough pieces so that he can easily feed himself at mealtime. There are also other pieces of adaptive equipment available that can make everyday tasks easy to accomplish on your own.
The phrase "it takes a village to raise a child" also comes to mind. Having a network around you is also a great thing. I've also found that for things like doctor appointments, insurance companies may offer transportations as one of the benefits of your particular plan. Sometimes friends and family can help in other situations but, I've always found the best route to have a back up plan available just in case. There are also things like Uber and Lyft available now to broaden the options when it comes to getting around if transportation is an issue for you. I've also been told that mom's clubs where moms and kids around the same age get together and have play groups might be an option for different functions where carpooling might be a possibility.
Just because these are some of my suggestions on how to overcome your limitations as a parent with a disability, doesn't mean there aren't many other solutions out there. I try not to get hung up on my limitations because it just takes time and energy away from finding a viable solution. The most important thing is to start the creative juices flowing on what's going to work for you in your particular situation and then figure out how to make it happen.
Most importantly, use your environment and your strengths in order to accomplish your personal parenting goals. No one can give you a handbook on being a parent. The best thing I've found so far is to figure out what works best for you and mold it to your needs. Everybody is affected by their disability differently so while I might have the same disability as my neighbor, the disability doesn't necessarily affect us in the same way. Keeping some of these things in mind may not only help you find parenting easier but also allow you have a lot more fun getting the job done.
Related