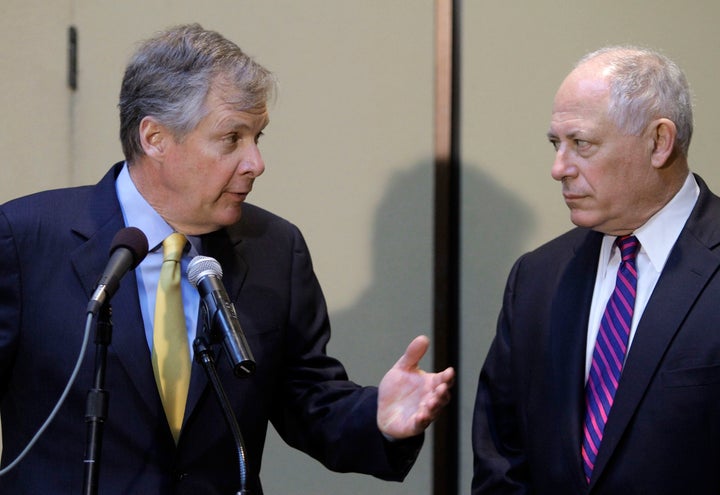 Illinois Governor Pat Quinn once again found himself on the defense this weekend after another Illinois CEO slammed the state's business climate.
Quinn told reporters Sunday that he had met with Caterpillar executives, and that the plant location was about geography, not politics.
"We don't have any ocean front property in Illinois, so with that particular facility we weren't in the ball game to begin with," Quinn said Sunday, according to the Associated Press. "We met with the Caterpillar people and they made it pretty clear that the logistics would drive the decision."
"Please understand that even if your community had the right logistics for this project, Caterpillar's previously documented concerns about the business climate and overall fiscal health of the state of Illinois still would have made it unpractical for us to select your community for this project," said the email, which was obtained by The Associated Press.
"About 10 months ago I wrote a letter to Illinois political leaders expressing my hope that the state would undertake long-term, fundamental reforms so Illinois could compete for jobs and long-term business investment that drives growth," Oberhelman wrote. "To date, we haven't seen much change."
He went on to say that lawmakers must pass a "long-term sustainable state budget that relieves pressures on taxpayers," and "dramatically lower workers' compensation costs."
Oberhelman acknowledged that his company has been very profitable, but said leaving it up to others to "sort out the challenges that Illinois faces ... wouldn't reflect the values in which Caterpillar takes pride."
He also said that just last week Chrysler announced that it would be adding 1,800 workers to its Belvidere, Ill. plant.
Popular in the Community