A type of parasitic larvae often bred as fishing bait may hold a key to reducing the world's plastic waste, researchers say.
Waxworms, which grow into the Galleria mellonella moth, have been found capable of ingesting polyethylene plastic, suggesting a new way to break down the trillion plastic bags the world uses every year, according to a report published Monday in the journal Current Biology.
The worms' unusual appetite was discovered purely accidentally by biologist Federica Bertocchini as she tended to her beehives, according to a release from the University of Cambridge, whose researchers partnered in the study.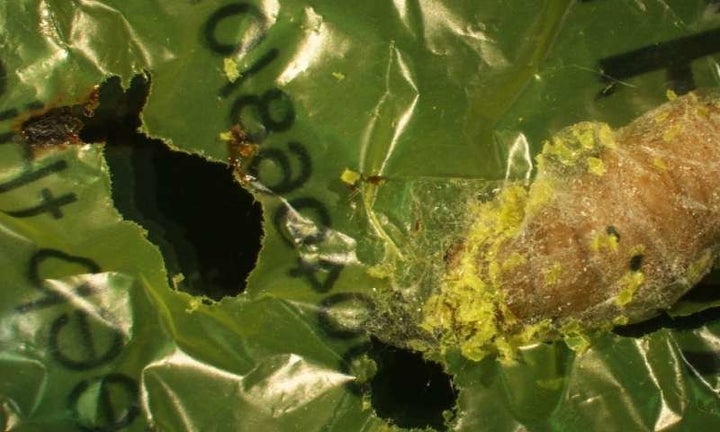 Bertocchini, of the Spanish National Research Council in Madrid, removed the destructive, wax-eating worms from her hives and placed them in a plastic shopping bag. When she looked at the bag later, it was riddled with holes.
Bertocchini said she later realized wax and plastic share some chemical characteristics.
Polyethylene, often falsely called a "natural plastic," is one of the most degradation-resistant plastics. Adding to environmental concerns, around 80 million tons of this material is produced each year, with the average person using 230 plastic bags annually, according to the Spanish National Research Council.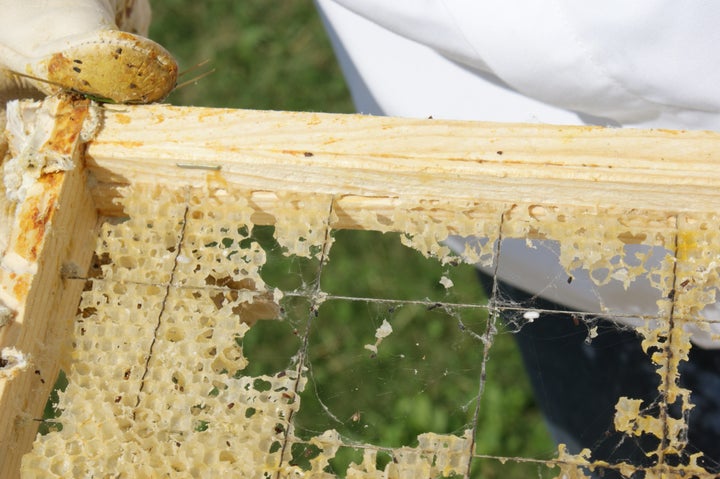 To test the worms' capabilities, researchers gave approximately 100 of them plastic bags. Within 40 minutes, the worms had chewed sizable holes. After 12 hours, they reduced a single bag by 92 mg, the researchers said, about one-sixth the weight of a typical shopping bag.
"We are planning to implement this finding into a viable way to get rid of plastic waste, working toward a solution to save our oceans, rivers, and all the environment from the unavoidable consequences of plastic accumulation," Bertocchini said.
As far as how the worms break down the plastic, Bertocchini said there's still much to be learned.
"The caterpillar produces something that breaks the chemical bond, perhaps in its salivary glands or a symbiotic bacteria in its gut," Bertocchini said. "The next steps for us will be to try and identify the molecular processes in this reaction and see if we can isolate the enzyme responsible."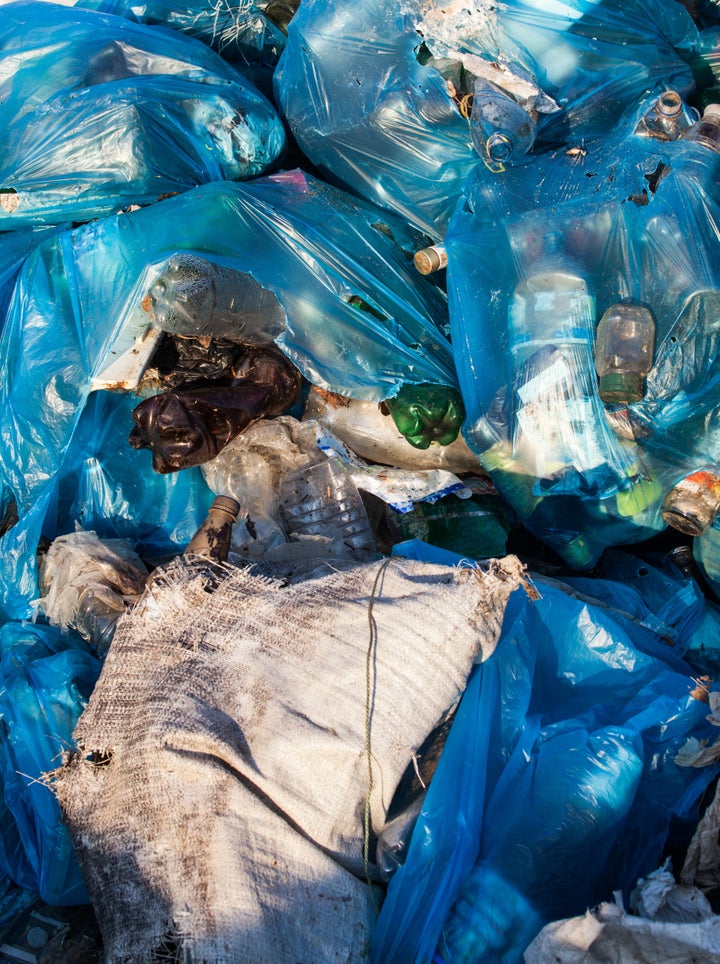 Could this be the solution to the world's woes with plastic waste? At least one scientist says not so fast.
Marine biologist Tracy Mincer of the Woods Hole Oceanographic Institute in Massachusetts stressed that instead of focusing on worms, efforts should focus on decreasing plastic production and increasing recycling.
"Polyethylene is a high-quality resin that can be up-cycled in many ways and can fetch up to $500 per ton," Mincer told National Geographic by email. "In my opinion, although this is an amazing natural history story and wonderful academic exercise, it is not a solution for disposing of polyethylene, as this is throwing away money."
Popular in the Community