You haven't seen rivalry until you've seen "Catfight," the wild new comedy starring Sandra Oh and Anne Heche as college frenemies who pulverize each other physically and emotionally after reuniting years later. Heche plays a struggling artist furious at the world, and Oh plays an entitled housewife who often overdoes it on the wine. These despicable adversaries clash in every possible way, leading to a three-act, hyperviolent roller-coaster.
Above, The Huffington Post has an exclusive clip from the movie, which opens in theaters and premieres on-demand Friday. Below, writer/director Onur Tukel wrote a few words to set up the scene and establish his point of view in making the film.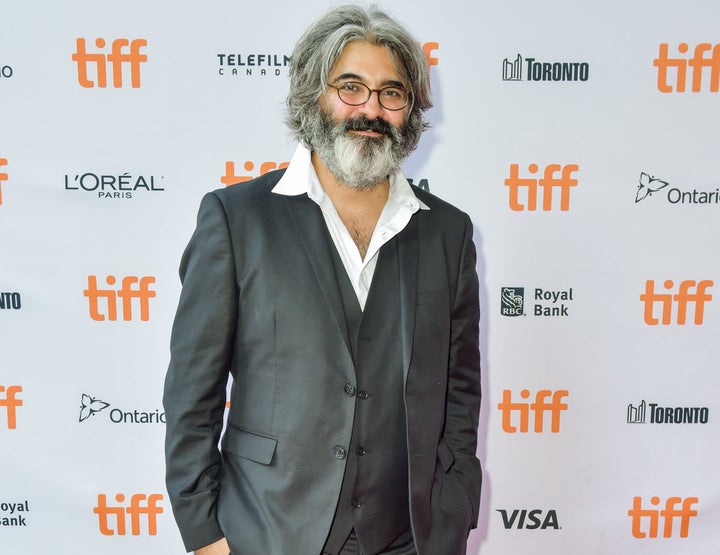 I love this scene from "Catfight."

It's one of the rare moments in my movies where my characters experience joy.

We shot this with two cameras. One was pointing at the lovely and amazing Lisa Haas, who plays the OB-GYN. The other camera was directed at our brilliant movie stars Anne Heche and Alicia Silverstone.

I was initially very nervous about working with such high-caliber talent. Sandra Oh is in this as well. I was afraid they wouldn't be comfortable with my particular style of low-budget filmmaking. If you know my work, you're aware I'm closer to Ed Wood than Orson Welles. I was afraid their Hollywood egos might get in the way. But Anne Heche, Sandra Oh and Alicia Silverstone are angels. They're not just brilliant actresses, they're brilliant human beings. They came to New York to make something amazing, and they own this movie.

We had fun shooting "Catfight." My film sets can be a bit wild at times, but the atmosphere is social. Anyone is invited to watch the monitor, and there's lots of talking and sharing ideas. Filmmaking represents the best of humanity. People come together to tell a story. And on my sets, everyone has a voice. Sometimes, that humanity informs my work, like in this scene.

We have a couple receiving some very good news. There's a baby on the way.

The baby represents hope, a chance to start over, mold a fertile mind into something better than the people who created it. That's a lot of responsibility.

Society places a lot of value on that responsibility, for good reason. With the right guidance, that child might grow up to be president or a teacher or a filmmaker. But filmmakers can sometimes be self-important (as evidenced by some recent Oscar speeches). So can teachers. So can presidents. So can parents.

That's the point of "Catfight."

To be American is to be privileged. Everyone. All of us. From the right-wing, gun-carrying conservative, to the avocado-toast-eating social-justice liberal. From the priest who loves God (and supports war) to the fanboy (who celebrates culture yet doesn't know how to critique it), we are all the same. Our self-importance, our hypocrisy; it reveals so much. We are fucking spoiled.

But if every new child presents a new opportunity, so does every new film. Every song. Every piece of art. Every tweet. Every podcast. Every reaction to a podcast.

It's a chance to say something important.
If you get that chance, use it wisely.
Some people are paying attention.
Calling all HuffPost superfans!
Sign up for membership to become a founding member and help shape HuffPost's next chapter
BEFORE YOU GO
PHOTO GALLERY
2017 Winter/Spring Movie Preview