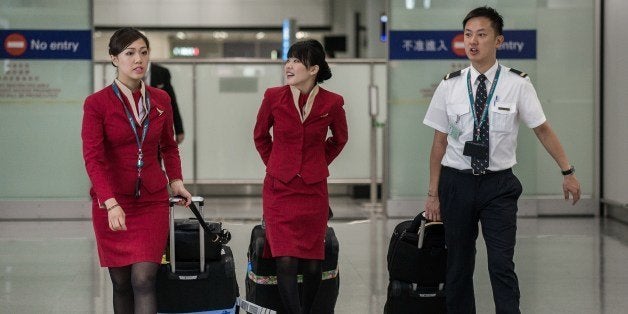 "The blouse is too short and does not cover enough," the union's honorary secretary told a regional newspaper. "Whenever a flight attendant bends down, her waistline is exposed. We believe the company intentionally does this to make us look a bit sexier and to let the passenger see more."
She added that Cathay's short skirts and tight blouses are part of the reason flight attendants on the airline "experience problems" with harassment one in every 10 flights.
In the study, "harassment" was defined as "patting, touching, kissing or pinching," along with "staring in a sexual way" and "sexual jokes and requests for sexual favors."
"Crew are welcome to exchange their uniform any time if they feel the fit is not right," the airline said in its written statement.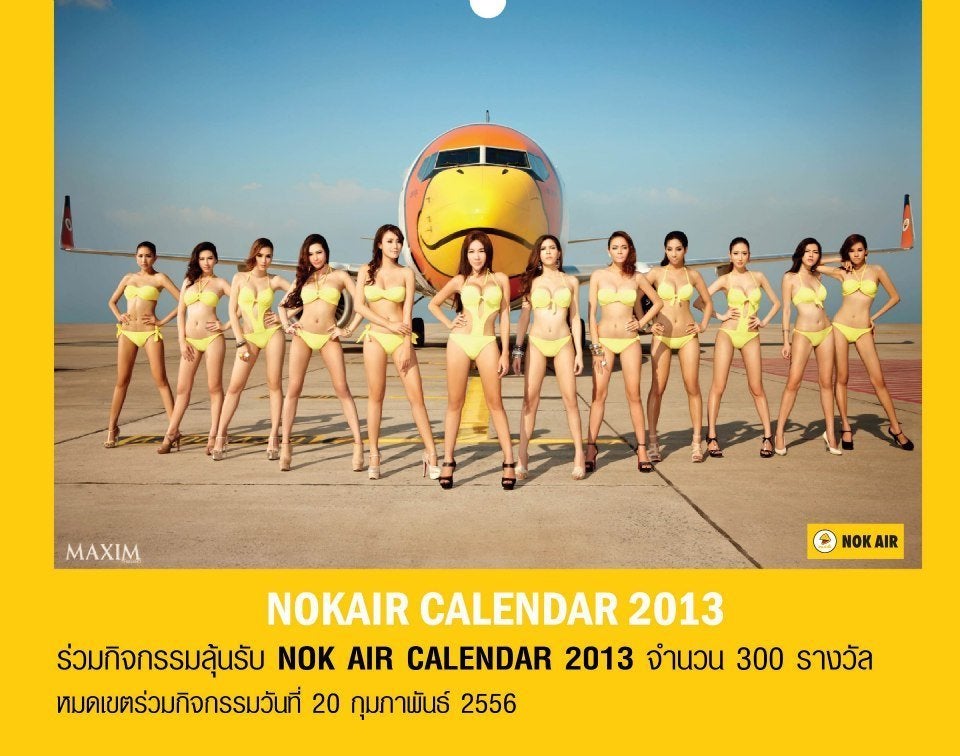 Nok Air Uses Sexy Flight Attendants