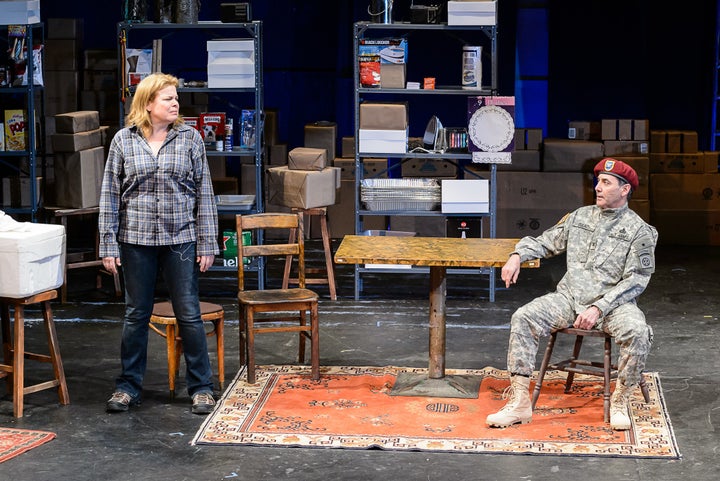 "Orange is the New Black" actress Catherine Curtin sees her latest project, "Burning," as a way to speak out against the injustices still faced by gay and lesbian service members in the U.S. military.
The off-Broadway play, which opened Feb. 7 at the Theatre at St. Clement's in New York, is a modern retelling of Edmond Rostand's 1897 drama, "Cyrano de Bergerac." In it, Curtin stars as Cy, a woman who is kicked out of the army for being a lesbian. Despite a near-crippling sense of self-doubt that prevents her from pursuing love, Cy sets out to take on the world with words, blogging about her experiences as a gay woman in the military not far from the base where she last served.
Written by Ginger Lazarus, "Burning" updates Rostand's original by weaving in contemporary themes like gender inequality, military abuse and homophobia. The play, which is being presented by the Resonance Ensemble in repertory on alternating evenings with the original "Cyrano de Bergerac," is giving Curtin a "powerful" opportunity to tackle those issues in a creative way.
"I'm a New Yorker, and when you live in a city like this, you can't help but get your goad up about a lot of things," she told The Huffington Post in an interview. "Every day we see things in our society that are so blatantly terrible [and] I often feel very powerless. Being an actor and having a play that allows you to say, 'There is justice and injustice,' is very humbling."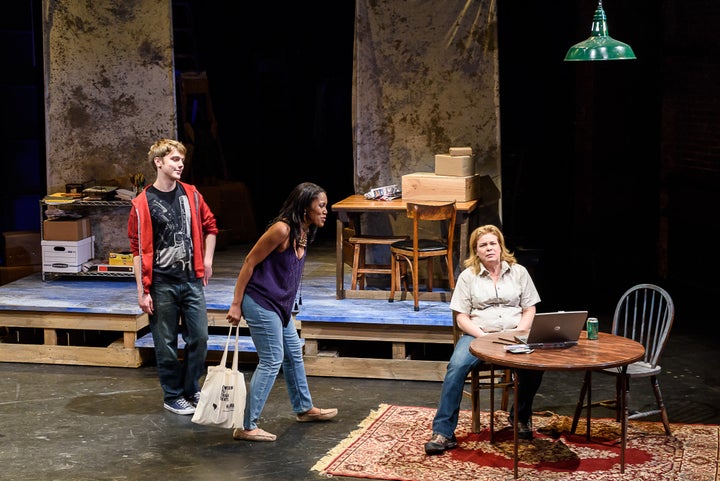 While the "Don't Ask, Don't Tell" policy, which barred openly gay and lesbian people from serving in the U.S. military, was repealed in 2011, Curtin thinks the fight for true equality in the armed forces is far from over.
"That was a horror show for people and used against them in so many ways. But it was one way of laying down the law," Curtin, who identifies as straight and is married to playwright Randal Myler, said. "I think that the men and women who suffered terribly under [the 'Don't Ask, Don't Tell' policy]…I don't know if they're suffering less now. I don't know that the military is a friendly place for people who are gay yet."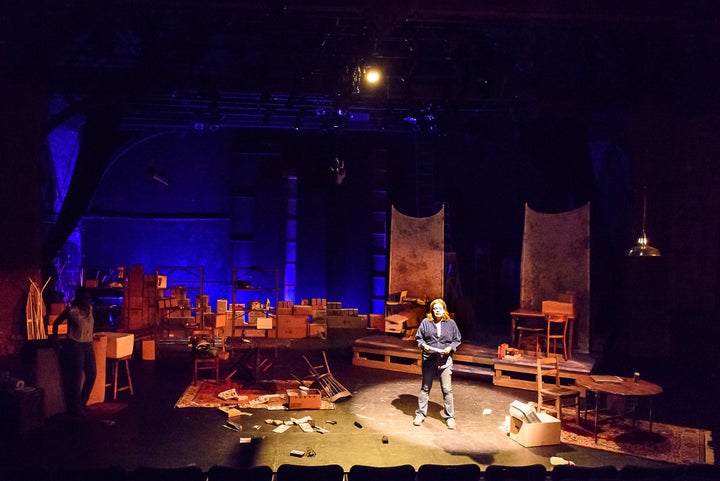 With its lesbian protagonist, "Burning" is very much in line with Curtin's best-known work on "Orange is the New Black," which has been applauded for its LGBT-inclusive subject matter and cast. The actress, who plays correctional officer Wanda Bell on the smash Netflix series, said she is proud to represent the community as an artist through both projects.
"We can't forget the struggle and the fight that gay men and women have been battling for so long. I watched too many of my friends have to make so many hard life choices because of their sexual orientation," she said. "So my heart is very open to that [narrative], and that's hopefully what I bring."
"Burning" runs at the Theatre of St. Clement's in New York through Feb. 28. Head here for more details.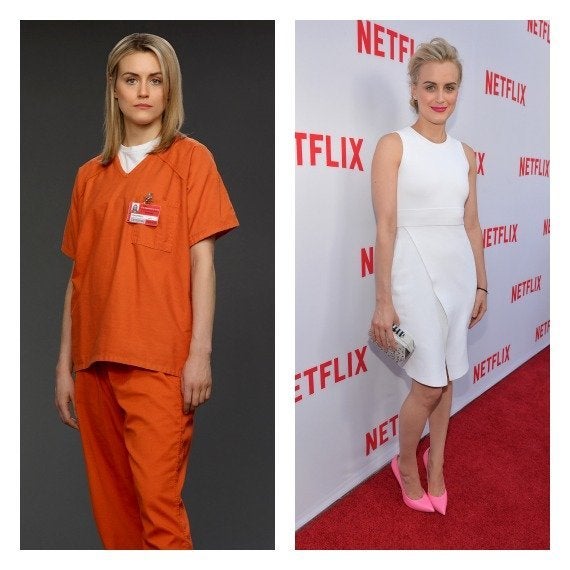 Orange Is The New Black Cast, On And Off Screen
Popular in the Community