Catherine Hammond's translation from the Spanish of Olvido García Valdés' collection And We Were All Alive/Y todos estábamos vivos, 2007 winner of Spain's National Poetry Prize, is forthcoming from Cardboard House Press. Her volume of selected poems by Mexican poet, Carmen Boullosa, was a finalist in Drunken Boat's book contest in 2015. Her MFA in creative writing comes from Arizona State University.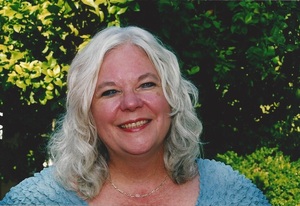 Loren Kleinman (LK): You translate the poetry of Carmen Boullosa from the Spanish. Can you tell us what inspires you about her poetry? Are there ever any challenges translating work you feel so passionate about?
Catherine Hammond (CH): When I think of Carmen Boullosa, I experience a sense of passion, abundance, and obsession. A prolific writer with scores of books: novels, plays, essays, and poems, her recent work focuses on the fraught relationship between Mexico and the US. A sense of authenticity comes from using words from Indian dialects and a raw, gritty language that often employs street Spanish, a register which is often tricky for a translator. Capturing that sense of multiple voices with various cultural backgrounds is one of my challenges. Her lines swell with the rhythms of local music and song. For me, the goal overall is to share the sense of rage, sorrow, and loss experienced by a wide range of people in the poems, along with a sense of everyday activities and pleasures that fills Boullosa's work.

LK: What did you love the most about translating Angel Sound, Mexico City, which was published in the American Poetry Review?
CH: "Angel Sound" was the first poem by Carmen Boullosa that I translated. The Angel of Independence, a popular landmark in Mexico City, is actually a sculpture of Nike Athena as Winged Victory on the busy street I traveled daily as a student in Mexico City. When I first read this poem, there I was again--my first cappuccino, my first tequila, early halting conversations in Spanish--experiencing the zumbar or buzz of days in a vibrant capital city.
I hear the buzz buzz of the city,
honeycomb formed in cement, floating gardens,
rubber, motors, sparks, black chapapote tar,
steel rods, glass, stone, lime, sand,
aloe singing its red-tufted flower in doorways,
the screech of giddy tropical birds.
LK: Can you talk about publishing with Words without Borders?

CH: Early in my translating life, WordswithoutBorders.com accepted a group of poems from Olvido García Valdés, a Spanish writer. They later invited me to translate other poems and to write an essay about that experience. I feel a strong sense of community at this magazine as more literature enters English from across the world. By the end of 2015, WWB had published writers from 129 countries writing in 109 languages. I like being part of that.
LK: I love the poems you translated by García Valdés, especially the first stanza of the first poem: "Each day you go into the carnage, to find/whatever will calm your/sense of losing whatever has gone." Can you talk about the poignancy of that word "whatever"? How do you translate "whatever"?
CH: Well, that quotation gets right to the heart of Olvido's poetry. Her work may be hard to get your head around sometimes. Meaning slips all over the place: she repeats words but with shifts in what the words do. Instead of bringing the comfort and familiarity we expect from repetition, the poet destabilizes our expectations of language itself. Nothing is vaguer than "whatever," The term sets up an expectation we may find calmness, even as the second "whatever" deepens our sense of loss by shifting us into an undefined state of extrañeza or strangeness, often with a sense of alienation, that inhabits the book.

LK: As a translator, how do you preserve the emotion in poetry? What are some of the challenges?
CH: You write your own poetry, too, Loren, so you understand what a difficult question this is. In my own work, I never focus on creating emotion. I work toward capturing an image that somehow inhabits my body in a physical or emotional way. Later, if all goes well, what I have experienced has found its way into the poem. So, translating isn't much different from that. The job is to get the pictures going in my mind: feel it and taste it, all the senses, you know, experience it, recreate my poet's original image in English.
Because passion is such an important aspect of poetry, I need to line up as much as I can with my poet. That means I usually choose women to translate. I had a class years ago with former United States Poet Laureate, Rita Dove, called Gynocriticism in which we talked a lot about voice. Was there such a thing as a woman's voice? Can you tell gender from the page? I still don't know an answer to that question. I do know that when you go way deep into a body of poetry, you have to listen hard, maybe the way you would to the voices in your own head. If I'm going to do that, then I'm more comfortable inhabiting a woman's work, the intimacy of that. I think it's important to note that the experience is different with every woman I translate. Carmen Boullosa's work is raw, robust. The passion overflows. Olvido García Valdés constricts and constrains her language and the experience, and yet the emotional impact remains intense.
LK: Can you talk about your latest publication And We Were All Alive by Olvido García Valdés, winner of Spain's Premio Nacional de Poesía?
CH: Our book comes out in March in a bilingual edition from Cardboard House Press, which specializes in Spanish to English translations. I met Olvido in Madrid shortly after she won Spain's most important poetry prize in 2007. Since then she has maintained a busy travel schedule, often to the US, to share her work. Olvido has been widely translated. This book, however, is the first in English for an important international writer.
Popular in the Community