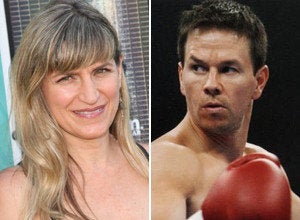 And the Academy Award for sexism goes to...
"The Fighter" is one of the year's top rated films, an emotional powerhouse and family, love and loyalty -- but one famous director claims its producers its producers need their own lesson in morality.
Catherine Hardwicke, best known as director of the first "Twilight" and the upcoming epic "Red Riding Hood," spoke to The Wrap last week about the "celluloid ceiling" in Hollywood, and her trouble getting work as a female director. One instance of her troubles as a film-helming woman, she said, came when she tried to get in on "The Fighter."
"I couldn't get an interview even though my last movie made $400 million," she claims. "I was told it had to be directed by a man -- am I crazy? It's about action, it's about boxing, so a man has to direct it ... But they'll let a man direct 'Sex in the City' or any girly movie you've ever heard of."
As it turned out, David O. Russell got the job -- thanks to the insistence of star and producer Mark Wahlberg, who worked with Russell on "I Heart Huckabees" and "Three Kings." Russell also helped inspire Wahlberg's HBO series "Entourage," and after fighting to make the film for four years, the titular fighter was keen to sign him up for the film.
Russell is nominated for Best Director, but how Hardwicke would have handled the film -- and whether it could have been even better -- will never be known.