Catherine Zalewski is a 33-year-old mother of two, a former Mrs. New Jersey and a certified personal trainer who's taken part in several fitness competitions.
That gives you one mental image of her.
Catherine Zalewski also is a two-time stroke survivor.
Still have the same image?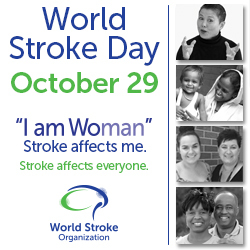 World Stroke Day is Thursday, a global effort to draw attention to the No. 2 killer worldwide and No. 5 killer of Americans. The World Stroke Organization's theme is "I am Woman." The emphasis on women underscores some crucial differences between genders, such as:
Women face a higher risk of stroke than men.
More women than men die each year from stroke.
Women are less likely than men to receive the acute care and rehabilitation they need, yet are more likely than men to suffer a severe decline in cognitive function.
World Stroke Day also provides a platform to elevate our stroke warning signs campaign to teach everyone to spot a stroke F.A.S.T. That is, if you detect (F)ace drooping, (A)rm weakness or (S)peech difficulty, it's (T)ime to call 911.
Catherine's tale relates to so many elements in the battle against stroke. This includes her devotion to in-patient rehab following her first stroke and her avoidance of it the next time, largely because she recognized the signs and received immediate treatment. Her story also reminds us that stroke can happen to anyone, anytime, that it is not -- as she thought just a few years ago -- something that "only happened to geriatric patients, to people who had major heart defects or things like that."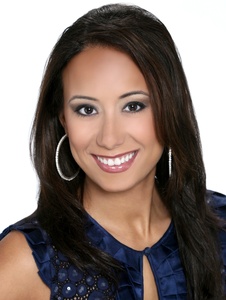 As summer 2010 approached, Catherine and her husband, Mark, were getting the hang of parenthood.
Their daughter, Ava, had arrived in December, although sooner than expected. Her premature birth, followed by a bout with pneumonia, required a two-month stay in the neonatal intensive care unit. Now she was home and thriving.
Catherine's recovery from giving birth was quite remarkable, too.
She entered a fitness show scheduled for May. Training was an outlet from the sometimes-challenging, often-sleep-deprived joys of being a first-time mom, and the competition itself offered her a deadline, of sorts. She further challenged herself by entering the bikini category, which included a choreographed performance akin to a gymnast's floor routine.
"My body had gone back to my normal weight and I was doing everything I did before I was pregnant," she said. "I was eating extremely healthy -- all natural and organic. Anything that fell off a tree or grew out of the ground, that was basically my diet.
On June 18, Catherine felt wiped out. She dragged herself upstairs to get the baby's bottle and got a pins-and-needles sensation all over her body. She put Ava to sleep in her crib and took a nap, too.
Mark knew Catherine wasn't feeling well, so he called from work to check on her. He kept calling and never got an answer. So he called a neighbor and asked her to knock on the door. When Catherine slept through that, he made the half-hour drive home.
Doctors eventually determined she'd suffered a stroke. A blood clot lodged into the right side of her brain, limiting movement on her left side.
Just weeks after participating in a fitness competition, Catherine found herself in rehabilitation, spending up to six hours a day learning how to walk, get dressed and take a shower.
"I was on a mission to get better for my husband and daughter," she said. "My first big victory was being able to hold my daughter again. It took about three weeks before I could hold her unassisted. That's when I realized nothing was going to stop me."
After being released, she went to see a cardiologist. She discovered that Catherine had patent foramen ovale (PFO), the scientific term for a hole that allows blood to trickle from one of the heart's atria to another. Everyone is born with such a hole, but it usually closes on its own. When it doesn't, complications may arise.
Catherine then connected with a renowned surgeon in Manhattan. In October 2010, he performed a procedure to close the hole.
Catherine celebrated her revived health and renewed peace of mind the best way she knew.
Having finished as second runner-up and Mrs. Congeniality in the 2008 Mrs. New Jersey competition, she entered the 2011 event.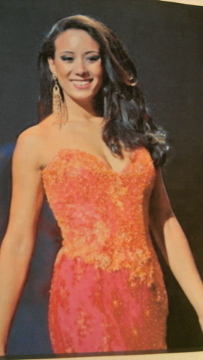 "And, knock on wood, I won!"
Her reign included a trip to the national event in Las Vegas, where she finished in the top 12, and a marvelous series of appearances across the state. She'd show up in her sash and crown, smiling for countless photos.
She also kept busy by continuing a pursuit she'd launched before the stroke: getting certified to be a personal trainer. She cherished that accomplishment, and savored settling into a new house.
More good news followed. In March of this year, she delivered a son, Jaxon. And unlike his big sis, he didn't spend a minute in the NICU.
"Life was fantastic," she said.
By July, Catherine was back at work as a trainer.
One Friday, she was in the gym with a client when Catherine said a "really, really funny feeling" overcame her. She feared that her face was becoming numb. She told the client the session was over so she could figure out what was happening.
Catherine went to the manager of the gym and told him something was wrong.
Only, that's not how it came out. All he heard was a series of slurred words.
Catherine could hear and understand what he and others were saying, and she could clearly see the concern on their faces. But she had no way to respond.
Although the words were stuck, thoughts flowed:
"I'm having another stroke."
Followed quickly by, "Why is this happening again?"
It was different this time, in many ways, starting with the fact she received immediate treatment.
A gym employee recognizing the drooping face and slurred speech as stroke symptoms, plus everyone at the gym knew she'd had a stroke before. So the manager had called 911 right away. Paramedics got her to the hospital within an hour. The speed enabled her to receive tPA, a proven clot-busting medication.
Sure enough, recovery was swift.
By Monday, a doctor told her she wouldn't need rehab. She went home less than a week after the stroke, already capable of doing about 90 percent of normal activity.
"I believe tPA made all the difference," she said.
Another change from the first stroke was that this one had no obvious cause.
Doctors were eager to check the patched hole, and discovered that it was intact. That meant the source of this clot was elsewhere.
Where, however, remains a mystery.
(This is known as a cryptogenic stroke, and will be the focus of an upcoming column.)
Catherine, Mark and their extended family believe there's a connection between her deliveries and her strokes that came within months of the births of her children. While doctors can't confirm this, the Zalewskis have decided to play it safe, and aren't planning on having any more kids.
"It can't just be a coincidence," she said. "So, no more babies. We have our boy, we have our girl."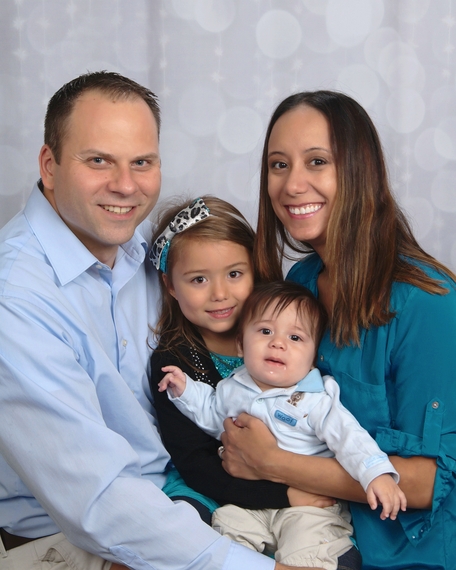 She's not working yet, but is doing some working out on her own -- very, very slowly and very cautiously, she promises.
"I just don't want anything to happen again," she said. "We've been through the wringer with this stuff. Enough is enough."
Don't mistake cautiousness for fear. Having overcome two strokes, Catherine describes herself as "emboldened, basically taking charge and saying, `OK, I know I'm here for a reason. I don't know what it is, but I'm definitely going to find out.'"
Maybe this column is part of it. Maybe she'll give a speech that will teach someone about F.A.S.T., which could lead to yet another person receiving a clot-busting drug or a clot-removing device in time. Maybe someone else will be inspired to learn how to reduce their risk of stroke.
Maybe the inspiration won't even involve a stroke patient; perhaps someone facing some other ordeal -- physical or not -- will find some resolve from her story.
Maybe all of it will happen.
"If anybody has any type of symptoms, get it checked out because you just don't know," she said. "Even if it turns out to be something horrible, you can make it great. I know it sounds cheesy, but you really can do anything you're willing to fight for in life.
"Don't let anything hold you back from your dreams and goals. The best goal is to be present for everything that happens in the lives of those you love."
Take it from someone who's proven that stroke is treatable and beatable.
Someone who's proven it twice before her 34th birthday.