When she was a young girl growing up in Washington, DC all the museums were free to the public and going to a museum was one of her favorite things to do. Then in high school a teacher introduced Catherine Morris to art history, and it was love at first sight. Morris did not know yet that she would grow up to be the curator of the Elizabeth A. Sackler Center for Feminist Art housed at the Brooklyn Museum. She only knew that art and visual culture was the field she wanted to work in. Today Morris curates exhibitions that look at feminism's enduring contribution to contemporary visual culture.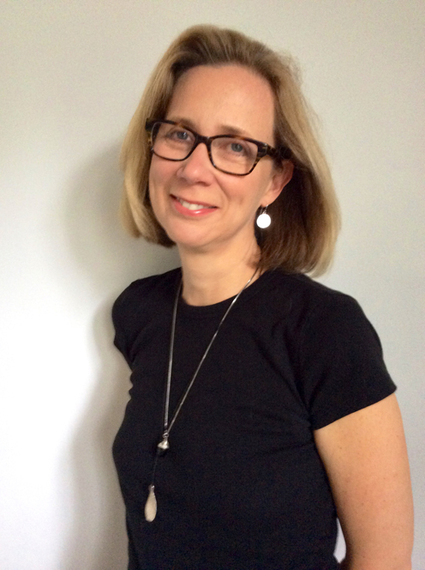 Morris does not see her position as curator at the Sackler Center as being about anointing what is or isn't feminist art. She is not very interested in the positionality of viewers (whether they are feminist or not) who visit the exhibitions that she and other members of staff curate at the Sackler Center. For her, that is all beside the point. The point being that when one is looking at visual culture today, one is looking through lens that have been impacted by the various feminisms and feminist movements that have had an enduring presence on visual culture. "Whether we admit it consciously or not," Morris maintains, "when we look at and think about objects, we are doing it through the lens of one of the most important movements to arise in recent times -- the feminist movement. The goal of an institution like the Sackler Center of Feminist Art is to take stock of all of what that means and to wonder aloud what the future will look like."
Take, for example, the current exhibition at the Center: The work of the abstract sculptor Judith Scott. "Scott's work bears no direct relationship to feminism. "Yet," insists Morris, "Scott's work nevertheless has several direct ties to feminism and the feminist movement. Scott could not have made art without the feminist movement and the other movements -- including the disability rights movements -- that feminism engendered.
"To understand Scott's work, one has to understand the emergence of creative growth that the feminist movement fostered. And that is what we are doing at the Sackler Center for Feminist Art."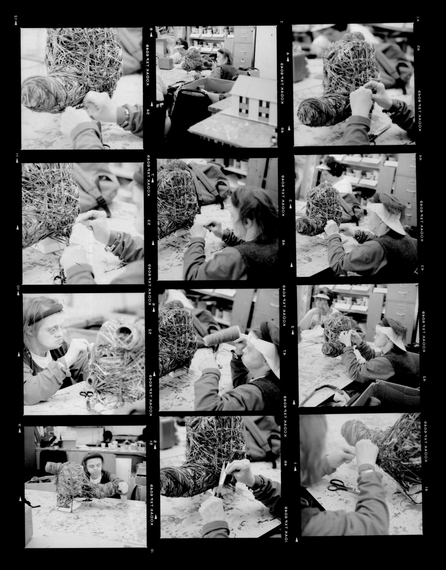 One of the big ideas that the feminist movement advanced is the inclusion of objects as art, which previously were not understood to be art objects. "Feminism helped us to legitimize non-traditional objects, what some would call 'craft-objects,' as not 'minor' art forms but forms of exploration in their own right. That is one of the major contributions of feminism and the feminist movement." And it is in that light that one can better understand Scott's abstract textile-based sculptures. And it is also for that reason that Morris believes it is a good thing the Sackler Center is housed in a museum. "The Elizabeth A. Sackler Center is very porous and offers a methodology for looking at art objects not only in the Brooklyn Museum but in other art institutions, as well."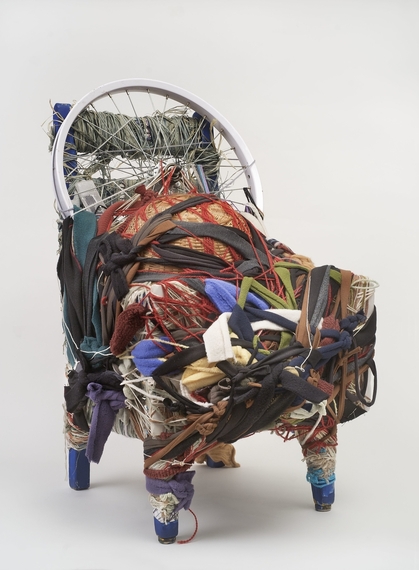 For Morris, feminism remains a very dynamic movement and the role of feminism today is to allow curators to think about the multiple ways that the movement, as an idea, can be engaged.

Interestingly enough, Morris does not see the work she does at the Sackler Center as inserting women into a historical space. Rather, she is more interested in seeing what happens when you include more voices, and more diverse perspectives, into a space. "That is what we are trying to do here at the Sackler Center: [To] include as many diverse voices as possible into the discussion. At the Sackler Center we show the work of both men and women who engage in the discussion on feminism."
The center is also working to legitimize art forms -- traditionally used by women -- such as personal biography, which has often been discounted in the larger art world. "Women have often excelled in forms less focused on by men. Early video work, for example, was an art form that women really excelled in and women used this form to examine the body and to tell personal stories. We try to find a balance between the story of the artist and the work that they are doing and presenting, while legitimizing the ways in which women in particular choose to make art and to tell their stories."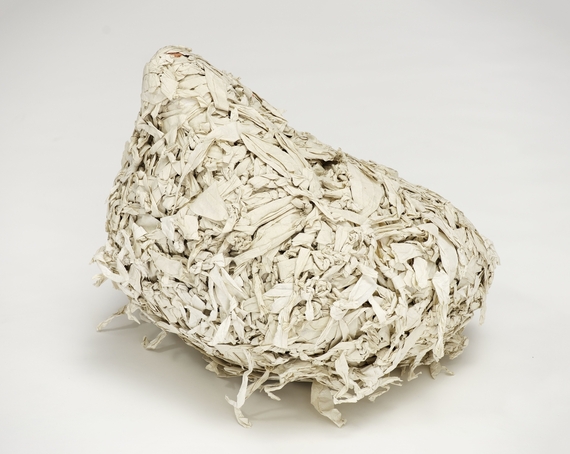 While Morris credits institutions like the Elizabeth A. Sackler Center for broadening the discourse on what is art and who legitimately makes art, she recognizes that women are still treated unequally in the art world and the larger art market. "Equity remains an issue in the art world," Morris maintains unequivocally. "Yes, there has been a lot of progress for women artists in recent years. Curators and others do now prioritize having more women in exhibitions, but I would not say that things are equal for women in the art world, especially when it comes to collectors and those who are buying art. There it is not equal at all. And that is why we are a far way off yet from giving up the word feminism. The negative connotations associated with the word 'feminism' and the term 'feminist' are only proof that we still need this word."
When asked what advice she would give to women who want to be curators, Morris pauses for a moment, before offering her own life story as an example of one of many possible ways of entrée into curating and the art world. "For many years I worked as an independent curator. My work at the Sackler Center is my first full-time job. To be a curator you have to love working directly with objects. You have to love understanding how objects function. I am always surprised at seeing the actual art object no matter how many times I have seen an image of it. Another great fascination is understanding how artists think. I love the pragmatics of curating. Of actually figuring out how to put a show together. I love putting together a show that forces me to think about and try to talk to multiple audiences all at the same time. I love the creative challenges that come with curating.
"I would say to a young person who wants to be a curator, study art history. Look at art. Find a peer group that you can look at and talk about art with. I found my peer group in college. Find your generation in your field and look at art together."
For women artists Morris offers this advice: "Don't think of yourself as a woman artist, but rather as an artist. However, do not lose sight of your gender. Too often women artists are told to discount their gender altogether; I do not find that a feasible position at all. Your gender is an important and integral part of who you are, and it is only women artists who are told to discount this part of themselves. Continually think ahead. Ask yourself: Will this work hold up and speak to a younger generation of people ten, fifteen, twenty years from now? Has this work helped to illuminate the time that I am living in or something that I truly felt, knew and thought important to say? What kind of future am I envisioning? Think ahead. That is my main advice to women artists."
Art images are of Judith Scott's work.