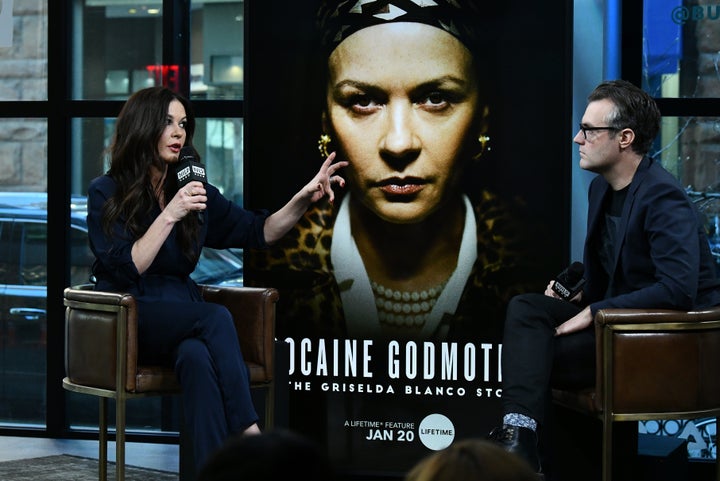 Catherine Zeta-Jones is defending her decision to portray real-life Colombian drug lord Griselda Blanco in Lifetime's TV movie "Cocaine Godmother."
The Welsh actress addressed criticism over the role's whitewashing in an interview with Entertainment Weekly published Thursday. Zeta-Jones argued that she herself doesn't look Welsh, and noted that she's played Hispanic characters before.
"This is just the way I see it, and people can take what they want from it: I am a Welsh actress, who doesn't happen to look like what you think someone from Wales would look like," she told EW. "I have my own language; I speak Welsh. And so, for me to wait for a role that is fit for the way I look physically, that is not a Welsh role, where I don't use my accent ― I never use my accent. Have you ever heard me use my accent that I'm speaking with right now?"
Criticism over whitewashing, it should be noted, has less to do with nationality and appearance, and more to do with Hollywood's pervasive habit of passing over actors of color and casting white actors in non-white roles. The issue is further complicated by the lack of multi-dimensional Latino lead roles in the industry. At any rate, true on-screen representation is not achieved by casting a white actress who can pass as what the industry believes Latinas look like (particularly when depictions of Latinos in film and TV often ignore the community's incredible diversity).
Still, the 48-year-old star pointed to previous roles in which she portrayed Hispanic women while defending her portrayal of Blanco.
"This happens to be the third Hispanic I've played," Zeta-Jones said. "I played the lead in 'Zorro,' and I screen-tested with six Hispanic women, and I got the role. I don't know what to say. And I was a complete unknown at this point; it wasn't because I had a name or box-office value. Four of the actresses are my contemporaries to this day."
"I played a woman of Spanish descent in 'Traffic' as well," she added. "I have to take [the roles] I believe I can embody. I can't be the person to fight against a very big issue, and I won't take on that role. There have been so many actors who have played 'against type.' That's sort of what we do."
However, the star did add that she is "all for diversity" and wants to see more people of color behind the camera.
Zeta-Jones has faced backlash for portraying Blanco, one of the most notable figures of the Medellin Cartel and a pioneer in the Miami-based cocaine trade. "Cocaine Godmother," directed by Guillermo Navarro, depicts the rise and fall of the drug lord, who was killed in 2012 at age 69.
In the film's trailer, Zeta-Jones portrays the ruthless Blanco with a thick accent. People have expressed their anger online about the casting choice.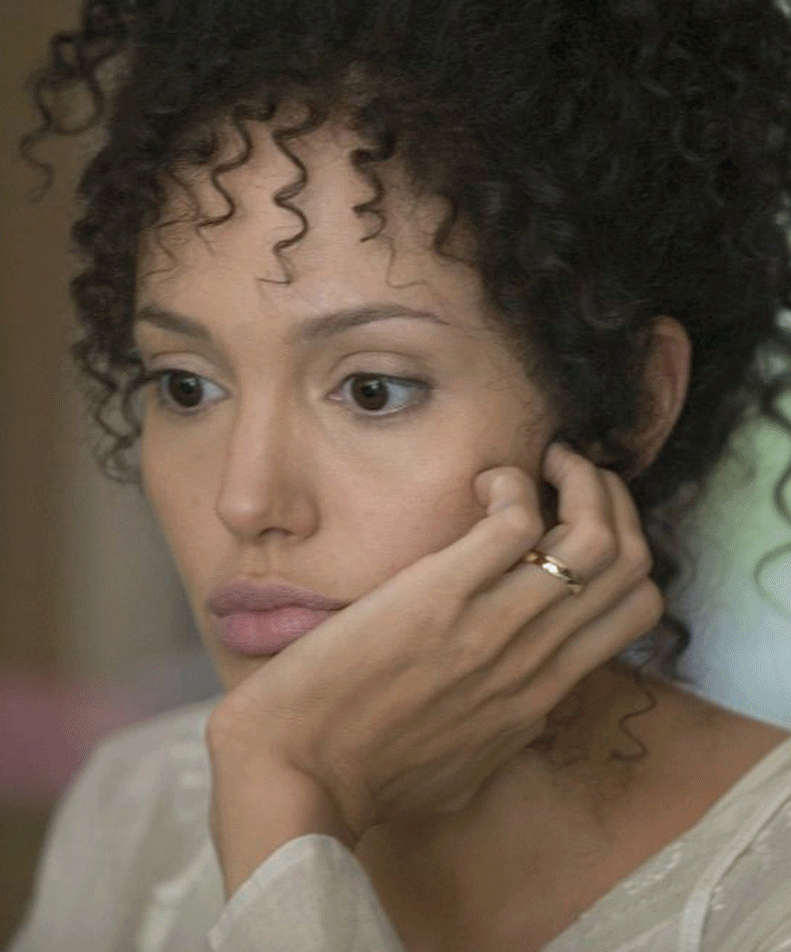 25 Times White Actors Played People Of Color And No One Gave A S**t
Popular in the Community