Cathie Adams, president of the Texas Eagle Forum and former chairman of the Republican Party of Texas, made questionable remarks about anti-tax activist Grover Norquist during a recent speech on "Radical Islam and the Muslim Brotherhood."
In a video posted by the Far North Dallas Tea Party and reported on by Right Wing Watch, Adams can be heard saying Norquist is "showing signs of converting to Islam himself," citing his beard as evidence.
"Many of us know him because often times we like what he says about economic issues, but Grover Norquist is trouble with a capital T," Adams says in the video. "As you see he has a beard, and he's showing signs of converting to Islam himself."
Adams brought Norquist's wife -- Samah Alrayyes, a Palestinian Muslim -- into her argument.
"He's married to a Muslim woman, but he denies that he has converted himself. He denies that," Adams says.
Norquist has been the subject of anti-Muslim attacks before. Frank Gaffney, the head of the Center for Security Policy, has accused Norquist of "credentialing the perpetrators of this Muslim Brotherhood influence operation" in the past.
"We are in a war, and [Norquist] has been working with the enemy for over a decade," Gaffney wrote in a January 2011 op-ed.
Norquist has spoken out against attacks on Muslim Americans, notably calling GOP efforts to halt plans for an Islamic community center and mosque near the destroyed World Trade Center site "a distraction from a winning game plan."
Click here to watch the full video of Adams' remarks, and click here for more from Right Wing Watch.
Before You Go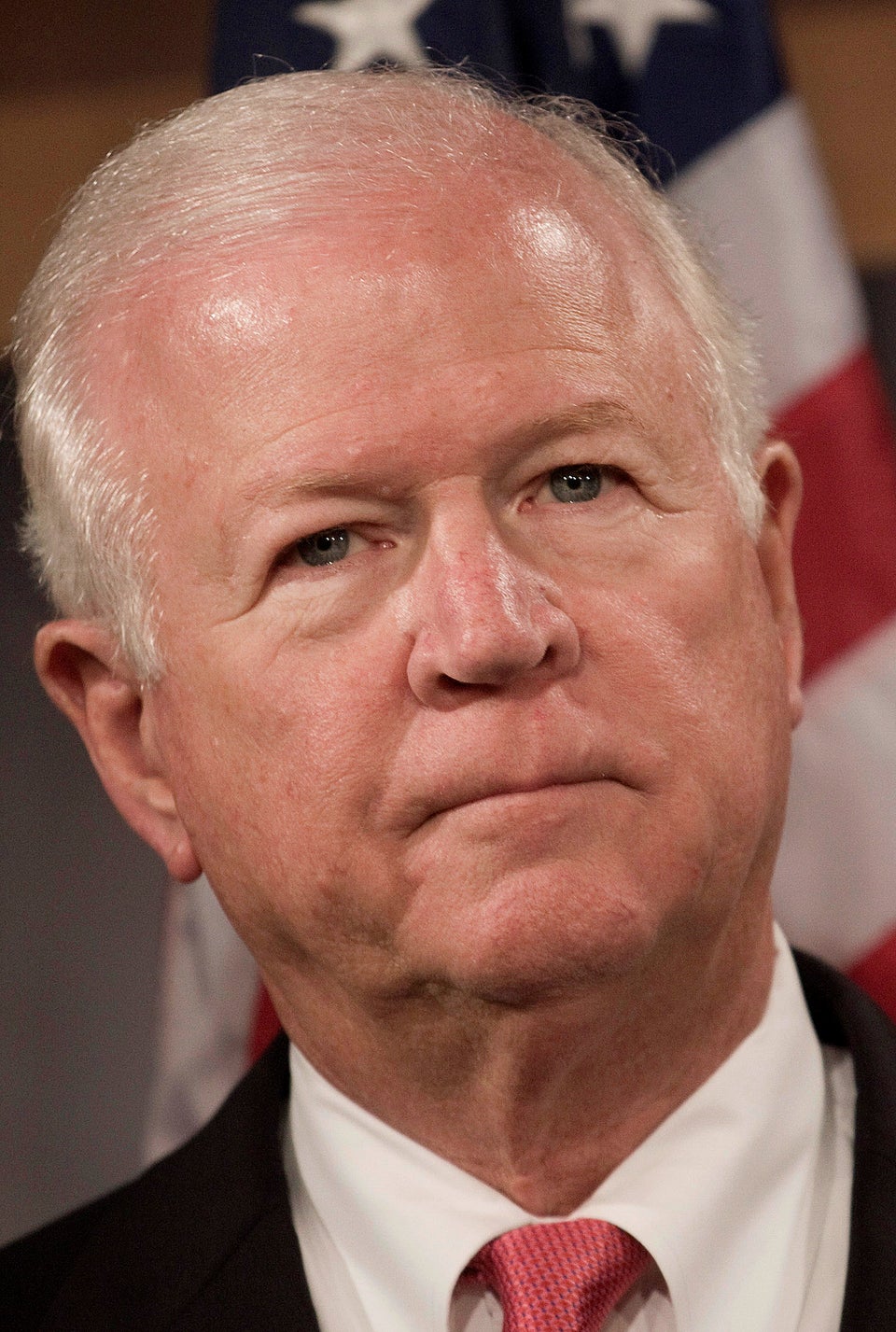 GOP Lawmakers Run Away From Grover
Popular in the Community