Bishop Frank J. Dewane, head of the U.S. Conference of Catholic Bishops' committee on domestic justice, sent a letter to Congress on Tuesday in the wake of Republican efforts to repeal President Obama's signature health care act. Dewane clarified that although the USCCB has opposed the ACA, in part due to its coverage of abortion care and contraception, it opposes overturning the act without an alternative in place.
"The Catholic bishops of the United States will examine health care proposals in
greater depth and from various perspectives in the days ahead," Dewane wrote. "But we note for now that a repeal of key provisions of the Affordable Care Act ought not be undertaken without the concurrent passage of a replacement plan that ensures access to adequate health care for the millions of people who now rely upon it for their wellbeing."
Dewane echoed the sentiments of other Catholic voices, including Sister Simone Campbell and Sister Carol Keehan, who are calling on Congress to halt the repeal.
The letter signals a significant change from past years when bishops have occasionally vowed to go to jail rather than comply with measures included in the ACA. Many in the Catholic hierarchy are particularly opposed to the act's birth control mandate, which requires employers to include contraception in health coverage for employees.
In 2015, the Obama administration released revised rules to the mandate offering some exemptions to employers who opposed contraception for religious reasons. Those same rules, however, ensured that employees would be able to access birth control through a third party provider.
A number of Catholic hospitals have received criticism in recent years for refusing to provide patients with medical services ― such as abortions, IUD removal and referrals to other care providers ― that go against church teaching.
The USCCB has been in good company with Republican leadership who have opposed the ACA at every turn since it passed in 2010. President-elect Donald Trump vowed throughout his campaign to make it a top priority to repeal Obamacare. Just days before his inauguration, Trump told The Washington Post he was almost done with a plan to replace the ACA entirely, and promised his plan would offer "insurance for everybody."
Trump did not elaborate on the details of his health care plan. The Congressional Budget Office, a nonpartisan group, has found that even a partial repeal of Obamacare could leave 18 million currently-insured people with no coverage a year from now.
"Particularly for those who would otherwise be required to use limited resources to meet basic needs such as food and shelter rather than seek medical care, the introduction of great uncertainty at this time would prove particularly devastating," Dewane wrote.
Related
Before You Go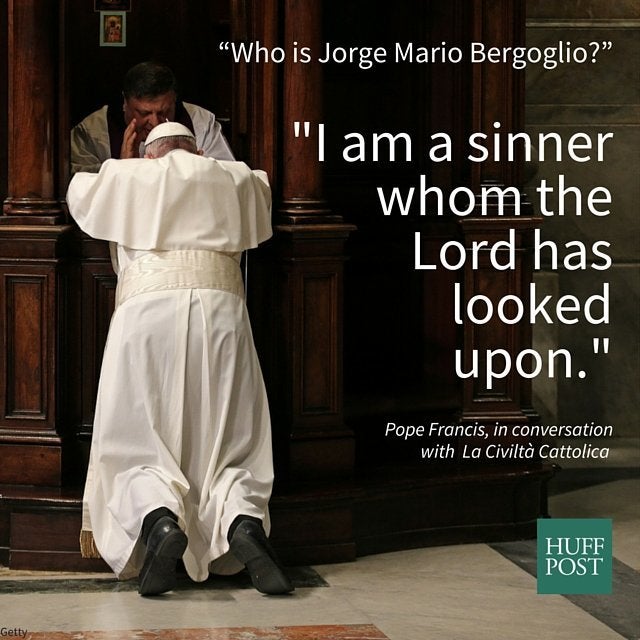 Pope Francis' Best Quotes
Popular in the Community