A top Catholic bishop condemned the Trump administration's immigration policies on Wednesday, calling the separation of immigrant families "immoral" and saying a recent change in policy "will erode the capacity of asylum to save lives."
Cardinal Daniel N. DiNardo, president of the U.S. Conference of Catholic Bishops, made the statement during the organization's spring general assembly. It's the latest criticism from within the Catholic Church directed at the harsh immigration enforcement tactics under President Donald Trump.
On Wednesday, DiNardo focused on two parts of Trump's border crackdown: the "zero tolerance" policy for illegal entries that leads to children being split from their parents and Attorney General Jeff Sessions' decision earlier this week that "generally" asylum-seekers should not receive relief on the basis of domestic or gang violence.
"At its core, asylum is an instrument to preserve the right to life," Cardinal DiNardo said at the assembly in Fort Lauderdale, Florida, urging "courts and policymakers to respect and enhance, not erode, the potential of our asylum system to preserve and protect the right to life."
He also called on the government to stop the separation of families at the border, saying he agrees with Bishop Joe Vásquez, who leads USCCB's Committee on Migration. The administration claims it must separate families who cross the border illegally so parents can be prosecuted, often for only misdemeanors, rather than putting them in immigrant detention. Immigration officials have already pulled away hundreds of children from their parents, who in many instances haven't been told where their kids were taken to.
""Separating babies from their mothers is not the answer and is immoral.""
Cardinal DiNardo said the U.S. should use discretion to keep young children from being "exposed to irreparable harm and trauma" of being split from their parents.
"While protecting our borders is important, we can and must do better as a government, and as a society, to find other ways to ensure that safety," he said. "Separating babies from their mothers is not the answer and is immoral."
The United Nations office for the high commissioner for human rights similarly condemned family separations as "counter to human rights standards and principles" earlier this month.
But Trump administration officials have remained steadfast that its policies are necessary to deter unauthorized immigration. This includes both migrants who enter illegally and even those who come legally seeking safety at ports of entry. The administration argues they should stay in other countries instead.
"The world will know what our rules are, and great numbers will no longer undertake this dangerous journey," Sessions said earlier this week. "The number of illegal aliens and the number of baseless claims will fall. I'm confident that's true. A virtuous cycle will be created, rather than a vicious cycle of expanding illegality."
Trump himself has simultaneously pushed for harsh tactics at the border and claimed they are not his fault when criticized. He has repeatedly falsely claimed Democrats enacted laws requiring him to split up migrant families.
The asylum and family separation policies are not the first to garner criticism from Catholic leaders. Vice President Mike Pence, in his previous role as governor of Indiana, attempted to ban Syrian refugees from his state against the urging of the Roman Catholic Archdiocese of Indianapolis, which ultimately helped families resettle over his objection.
Last year, Catholic leaders criticized Trump's decision to end the Deferred Action for Childhood Arrivals program, or DACA, that allows nearly 700,000 undocumented young people who came to the U.S. as kids to stay and work. (That decision is currently largely blocked in the courts and DACA holders can keep and renew their protections.)
Pope Francis said in September that Trump should continue the policy as a "pro-life" matter.
"I have heard it said that the president of the United States presents himself as a man who is pro-life, and if he is a good pro-life [man] then he will understand that the family is the cradle of life, and that it must be defended as a unit," Francis said.
Before You Go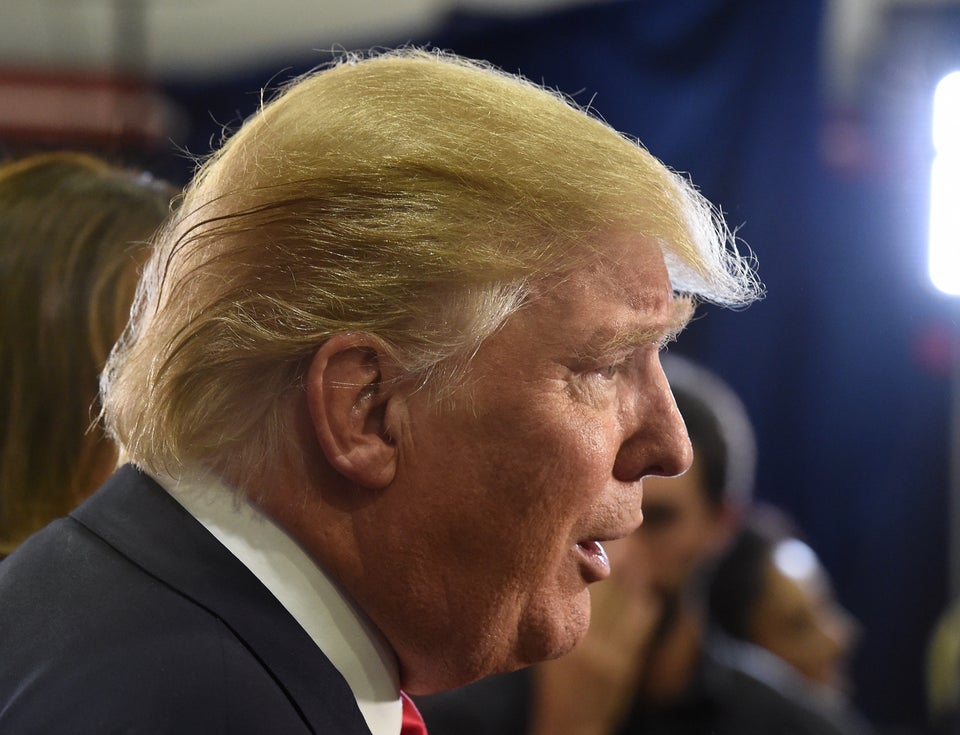 How Donald Trump Talks About Undocumented Immigrants
Popular in the Community