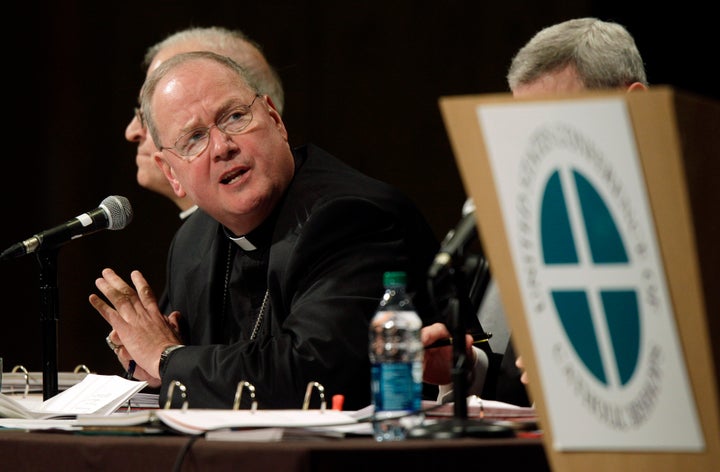 But the vote on the Charter for the Protection of Children and Young People at the U.S. Conference of Catholic Bishops meeting outside Seattle only made nominal adjustments that victims' advocates say don't go far enough.
The revisions largely bring the U.S. church rules into line with Vatican regulations issued last year that make child pornography a church crime and categorizes the seriousness of child abuse, equating it with the abuse of the mentally ill. The revisions also require church leaders to report sexual abuse accusations against other bishops to police and to the pope's U.S. ambassador.
Yet advocates say the changes do not address why new abuse cases have been able to slip through the cracks since the sexual abuse charter was originally passed in 2002. In Philadelphia and Kansas City, bishops never told sexual abuse "review boards" about the abuse claims, while a Gallup, N.M., newspaper recently reported that the city's bishop has never met with his review board in his two years at the diocese, despite claims that it was reviewing such cases.
"Dramatic reforms are needed to better protect the vulnerable and heal the wounded. But we still aren't seeing any bishops really trying," said Barbara Dorris, SNAP outreach director, in a statement. Dorris, who lives in St. Louis, was abused by her priest when she was 13 years old.
"We especially want to see the policy amended to mandate harsh penalties for any church employee from custodian to cardinal who ignore or conceals child sex crimes," she added. "There are no such provisions now, and almost never are those who 'enable' child molesting clerics ever punished for their misdeeds."
The original charter, which bishops passed after abuse scandals erupted in Boston, requires dioceses to comply with police reporting laws, to permanently remove "credibly" accused priests from ministry and to create majority-lay review boards that advise bishops on suspending accused clergy.
During the bishop conference, which started Wednesday with preliminary discussions, the head of the bishops' child safety committee said he was confident the abuse regulations were working and only needed slight tweaks to match Vatican rules.
"I would point out that there are nearly 200 dioceses in the United States," said Bishop Blase J. Cupich of Spokane, Wash., who said the problem was with church officials who do not follow the charter rules, not with the rules themselves.
The meeting continues with closed-door discussions Thursday night. It adjourns Friday morning.
Calling all HuffPost superfans!
Sign up for membership to become a founding member and help shape HuffPost's next chapter