After more than three years of parish surveys and high profile bishops' meetings about Catholic family life, this is the final message that one bishop has for people who have divorced and remarried without getting an annulment: If you want to receive Communion again,stop having sex.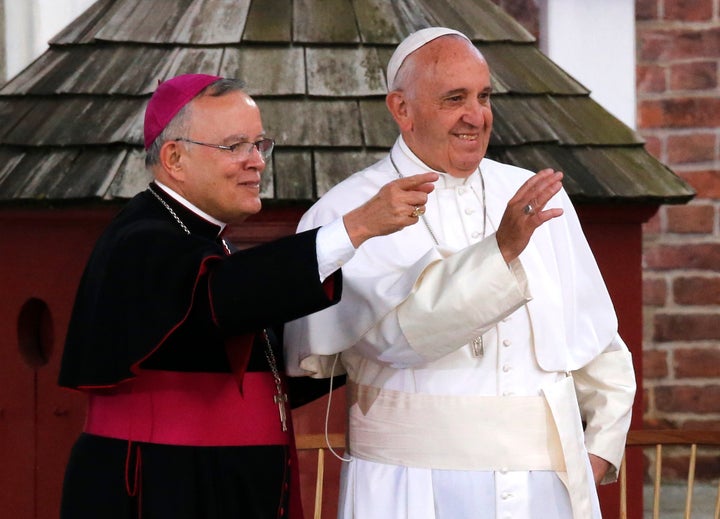 Catholics who have divorced and remarried without an annulment from the church have long been banned from taking Communion. While saying that these Catholics should be made to feel welcomed in Philadelphia's parishes, the archdiocese stressed that they should "refrain from sexual intimacy," even if they are living in the same house.
"Undertaking to live as brother and sister is necessary for the divorced and civilly-remarried to receive reconciliation in the Sacrament of Penance, which could then open the way to the Eucharist," the guidelines state.
This principle, which the archdiocese acknowledged is a "hard teaching for many," is one of the results of a more than three-year process in which the global Catholic Church studied how it should practice pastoral care for modern families in a time when divorce, co-habitation before marriage, and same-sex marriage are becoming more common. The church sent out a worldwide parish-level questionnaire on the issue in 2013 and top Catholic bishops met at the Vatican twice over the next two years.
The culmination of that process was Pope Francis' Amoris Laetitia (Latin for "The Joy of Love"), which was released April 8. The wide-ranging document summarized and interpreted the findings of that study. Amoris Laetitia didn't set forth any new rules or changes to long-established Catholic doctrine on marriage ― the pope wanted each country and region to seek solutions that fit local cultures and traditions. But Francis emphasized that he wanted priests to welcome people who are in relationships that the church considers to be "irregular," instead of confronting them with rigid doctrine.
As the head of an informal bishops committee tasked with implementing Amoris Laetitia in America, Chaput's interpretation of the document may prove to be significant. According to Vatican journalist John Allen, Philadelphia is one of the first archdiocese to publish its interpretation of the Pope's document on the family.
"My suspicion is that those who are inclined to a more progressive reading [of Amoris Laetitia] are not going to put out documents to say so. It will quietly be made clear to priests that it is OK under certain circumstances, for example, to allow some people to quietly come back to communion," Allen told The Guardian. "My suspicion is that the more traditional line [adopted by some bishops] will be more public."
"When starting from the legal documents of the past, one ends up with rules and dos and don'ts, such as living as brother and sister if a couple is divorced and civilly remarried," Finley wrote to HuffPost in an email. "But when one begins with listening to the lived experience of couples who are trying to live their faith in difficult situations, a stronger sense of compassion shows in pastoral awareness and sensitivity."
Chaput's interpretation of Amoris Laetitia may be in line with tradition, but the truth is that a good number of U.S. Catholics stray far from church doctrine on marriage.
Only about a quarter (26 percent) of divorced U.S. Catholics say they or their former spouse sought an annulment from the church, according to the Pew Research Center. Some Catholics say that the annulment process can be intrusive and costly, while others simply don't think it's necessary. In addition, the majority of American Catholics (62 percent) think that divorced and remarried Catholics should be allowed to receive Communion without getting an annulment. Sixty-one percent say getting a divorce isn't a sin.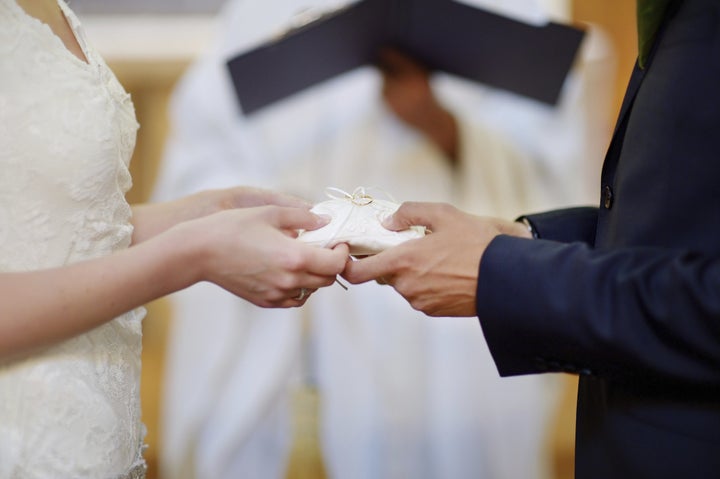 In addition to reminding divorced and remarried couples to live chastely, Philadelphia's archdiocese also made it clear that these Catholics shouldn't hold positions of responsibility in a parish, to avoid "giving scandal or implying that Christ's teaching can be set aside."
The guidelines also prescribed chastity for unmarried, cohabiting couples and for same-sex couples. According to the archdiocese, LGBT people who are in "active, public" relationships can't be accepted into the life of a parish because they "offer a serious counter-witness to Catholic belief, which can only produce moral confusion in the community."
Michael Sean Winters, a columnist for The National Catholic Reporter, suggested that this intent to prevent scandal is itself "a source of scandal."
"So intent are prelates like Archbishop Chaput in refusing to think there is anything really worth discussing here, they wish to shut down and foreclose the pope's obvious invitation to discussion and adult decision making," Winters wrote for NCR. "They have the answers and anyone who questions them causes scandal."
Before You Go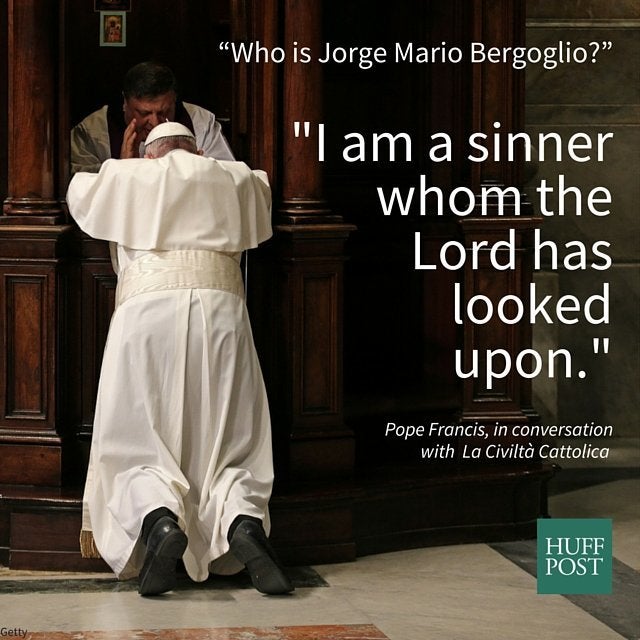 Pope Francis' Best Quotes
Popular in the Community