A former Catholic church in Cherry Creek North has been converted into a large luxuriously home priced at just under $2.3 million. Pews not included.
Featuring over 5,300 square feet, the home is made from red brick with several giant stained-glass windows set in 35-foot vaulted ceilings and a mezzanine for the master bedroom, bath and laundry room. A solid 3-story marble staircase leads the way downstairs where there is a living room fire place, large brick kitchen and even a wine cellar.
Would you live in a former church? Let us know in the comment section below.
Photos courtesy of Rachel Betz, Keller Williams Realty.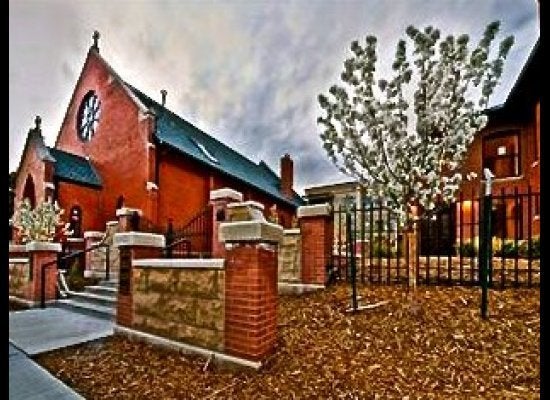 2401 E. 5th Ave, Denver
Popular in the Community