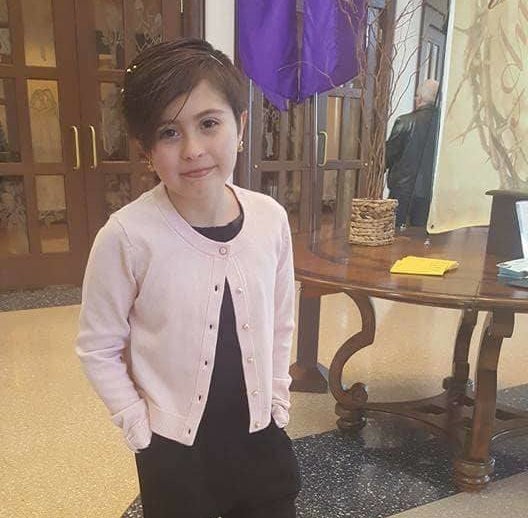 Cady Mansell is the kind of girl who loves superheroes, hates itchy skirts, and likes to put on lipstick and nail polish.
The 9-year-old from Crown Point, Indiana, is also a big fan of dressing up in suits ― or pairing her long black slacks with a sharp vest, tie, and flowery headband.
"In her lifetime, she's always given me a lesson in quirkiness," the fourth grader's mom, Chris Mansell, told HuffPost. "But most importantly, confidence. She's never been afraid to be who she is."
While preparing for her First Holy Communion, an important milestone for young Catholics, it was abundantly clear to her family that Cady would want to be wholly herself at the altar, and wear something she was comfortable in. So, the family made plans to go to a fancy children's boutique this spring to purchase a suit. Cady got her suit tailored to fit her just right. Her mom said Cady loved the way her suit was so white that it sparkled.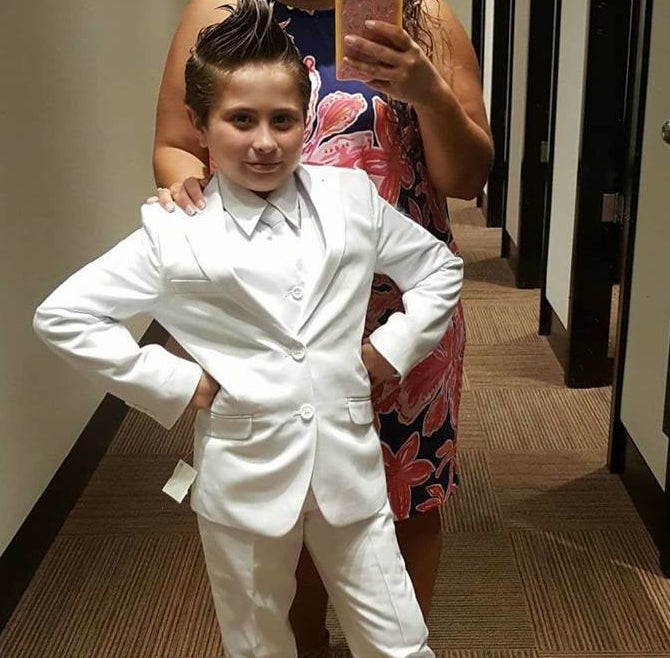 But when news about the first Communion suit reached leaders at Cady's school, St. John The Evangelist, it apparently caused a stir. Days before the First Communion service on Oct. 1, school administrators and the parish's priest, Rev. Sammie L. Maletta, reportedly told Cady's parents that if their daughter wanted to wear the suit, she couldn't receive First Communion rites along with the rest of her classmates.
Instead, she'd have to conform to the church's dress code by wearing a skirt, or taking part in a private ceremony ― options that wouldn't allow Cady to come church feeling accepted just as she is.
When the child heard the news, Mansell said her daughter was heartbroken.
"She was very upset and very hurt," the mom said.
For the little girl who dreams of one day becoming an altar server at her church, this was a big deal.
"More so than the suit, Cady was excited to make her First Communion," Mansell said. "She felt that it was one step closer to being a full member of the church, and one step closer to being an altar server."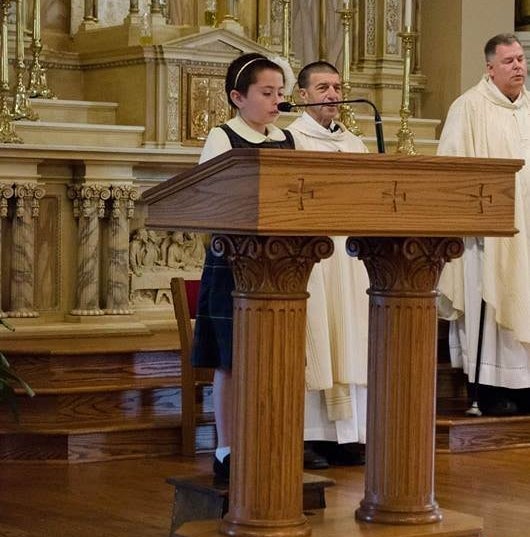 Catholicism has always been a part of Mansell's life. Her own mother is a former Catholic nun who left the convent after feeling that the Holy Spirit was calling her to be a parent. Raised as a "cradle Catholic," Mansell said that it's very important to her that her daughter is brought up in the Catholic church and participates in the church's sacraments.
The last straw for the Mansells came when the parish priest reportedly accused her and her husband of being bad parents during a private meeting.
"He said [Cady] doesn't have the mental development and maturity to decide what she wants to wear," Mansell said. "He said you're raising your daughter wrong and that you're the parents, she is supposed to follow the rules. If you tell her to wear a dress, she should be wearing a dress."
"For him to have that kind of judgement about what kind of parent I am enraged me," Mansell said ― especially since the priest was not a physician, psychologist, or even a parent.
In an email to HuffPost, a representative from St. John the Evangelist Parish told HuffPost that parents were first made aware of the fact that girls were required to wear traditional white dresses in mid-August. Another notice handed out on Sept. 23 confirmed this and added that girls' dresses shouldn't be sleeveless.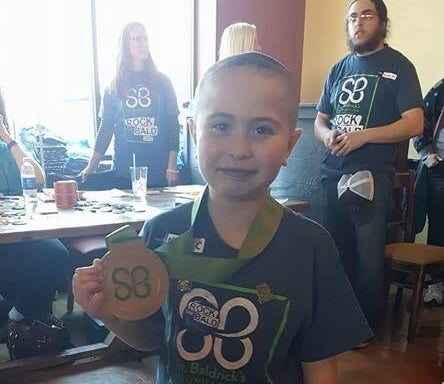 A statement from the parish attested that this dress code had been in place for years and "is consistent with Catholic tradition for decades." The parish compared the dress code to the requirements made of a student athlete at a game or a band member at a concert.
"St. John the Evangelist uniformly enforces dress codes at our parish school and for religious rites. We have requests for exceptions to the dress code every year, ranging from sneakers to the color of one's shirt; thus, we have consistently chosen to adhere to the dress code rather than allowing a myriad of exceptions to it. The dress code provides consistency between all students and ensures the focus of First Communion is on Jesus Christ rather than attire," the parish said in its statement. "It is important for our children to understand that there are certain expectations they will need to comply with, in some capacity, throughout their lives. Dress codes on sports teams, in schools and in the workplace are all realities of everyday life."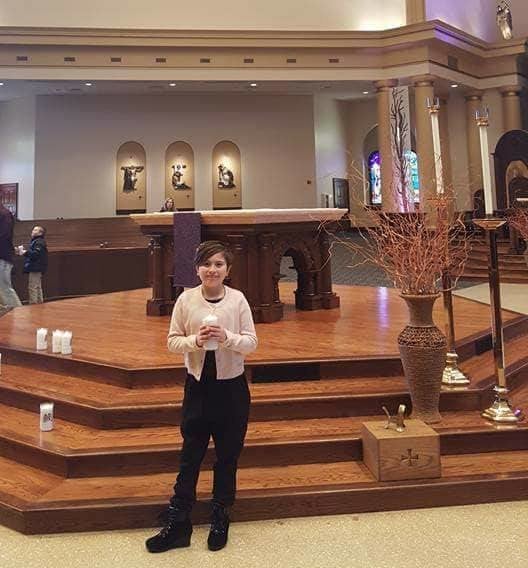 Mansell said that in March, Cady was able to wear a jumpsuit and a sweater during another important Catholic ceremony ― her First Reconciliation ― while the other girls in her group wore dresses.
Mansell added that Cady has never expressed anything that signals she has a diverse gender identity or sexuality ― although the child does have a vague understanding of what those things are.
Her daughter shouldn't be pigeonholed, Mansell said.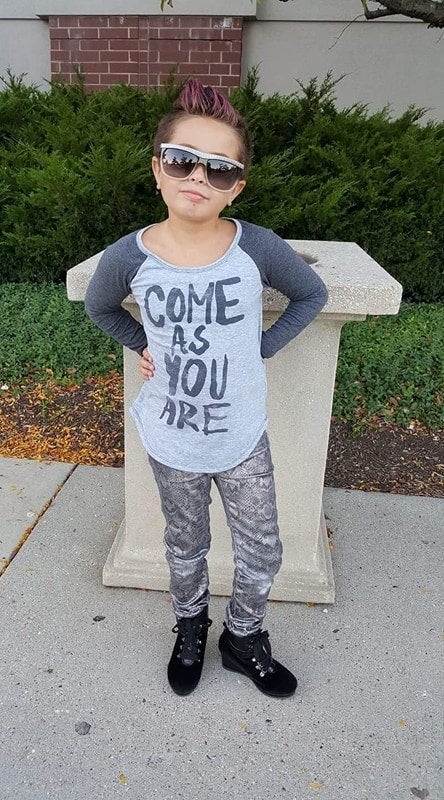 After the priest's comments about their parenting, the Mansells decided to leave the parish they had attended for five years and enroll their children in a different Catholic school within the same diocese. Mansell said the new school and parish community has been very accepting.
Through it all, Mansell said Cady has remained "incredibly resilient." And her daughter is still looking forward to receiving her First Communion and becoming an altar server one day.
"I don't think that this has changed any of her ideas about Catholicism, which is my biggest fear," Mansell said. "My first hope is that she understands that this one experience with this one priest and this one parish does not define Catholicism. It was just not the right fit for us. And that's okay."
Before You Go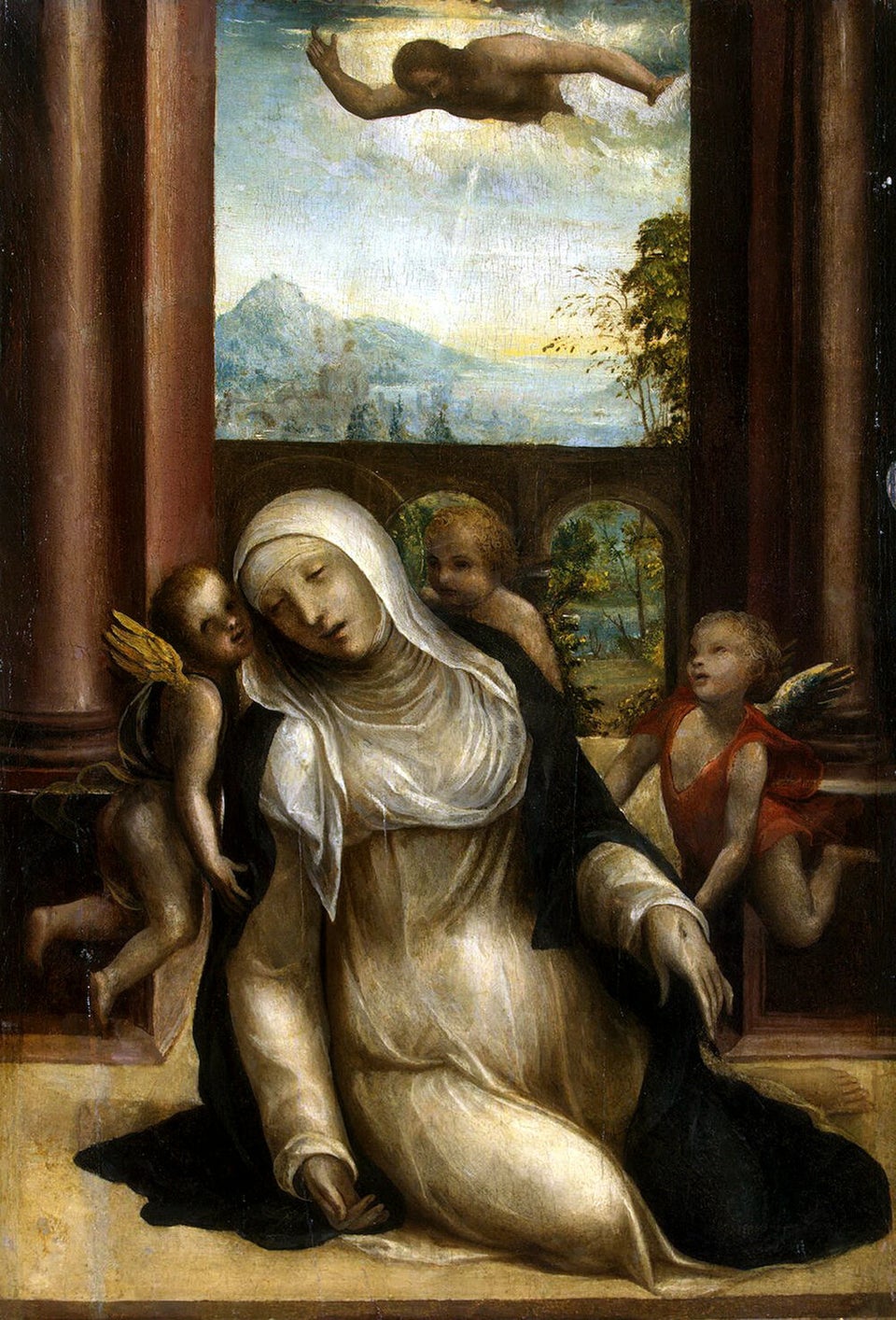 13 Women Mystics Who Helped Shape Christianity