Beer companies Sam Adams, Guinness, and Heineken were applauded by national gay rights group GLAAD, as well as other allies, for their decision not to participate in New York and Boston St. Patrick's Day Parades which barred LGBT groups from marching in the parade. However, not all groups are quite so happy with their decision to pull their sponsorship.
Controversial Catholic League president Bill Donohue has called for a boycott of Guinness, Sam Adams, and Heineken in response to what he sees as "bullying campaign" that goes against the First Amendment, which "guarantees the right of private parade organizers to determine its own rules for marching."
None of these companies believe in diversity. No gay person has ever been barred from marching in any St. Patrick's Day parade, anymore than the parade bans pro-life Catholics or vegetarian Catholics; they simply cannot march under their own banner. The parade has one cause: honoring St. Patrick. Those who disagree do not have to march—that's what diversity is all about.

The parade is quintessentially Catholic, beginning with a Mass in St. Patrick's Cathedral. It is this Catholic element that angers those who are engaged in a bullying campaign against the St. Patrick's Day parades. The bullies also have nothing but contempt for the constitutional rights of Irish Catholics.
All three beer companies released statements emphasizing their commitment to equality. Guinness told The Huffington Post:
Guinness has a strong history of supporting diversity and being an advocate for equality for all. We were hopeful that the policy of exclusion would be reversed for this year's parade. As this has not come to pass, Guinness has withdrawn its participation. We will continue to work with community leaders to ensure that future parades have an inclusionary policy.
LGBT participants are permitted to march in both parades, but they are prohibited from carrying signs or banners identifying themselves as such.
I have had my last Guinness and Sam Adams. Heineken was always slop, so there is no sacrifice there. I urge Catholics, and all those who believe in tolerance, diversity, and the First Amendment, to join with me in boycotting these brews.
Related
Before You Go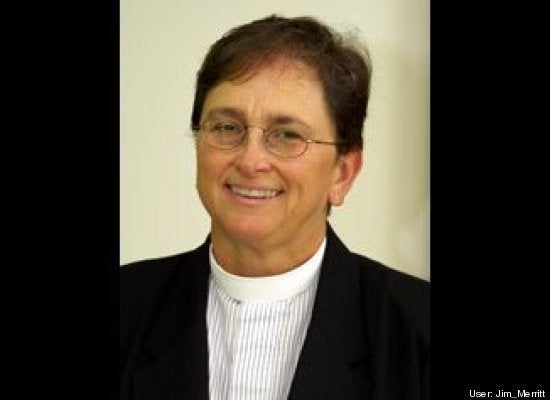 Most Inspiring LGBT Religious Leaders
Popular in the Community