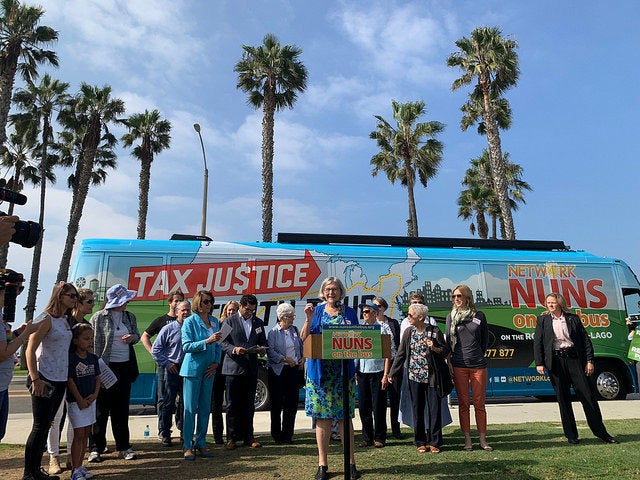 A group of 30 Catholic sisters has embarked on a bus tour of America, urging Catholics to consider more than their faith's stance on abortion when heading to the polls this November.
The Network Lobby for Catholic Social Justice, a progressive Catholic lobbying group, launched its "Nuns on the Bus" tour on Monday in California, with help from House Minority Leader Rep. Nancy Pelosi (D-Calif.)
In addition, the sisters are taking aim at Republicans' proposals to balance tax breaks for the rich with major cuts to entitlement programs, like Medicare and Medicaid. The GOP has also proposed imposing stricter work requirements on people who receive food stamps.
Pelosi, a Catholic, said during a launch event in Santa Monica that there was no justice in the Republicans' tax law.
"Pope Paul VI, he said, 'if you want peace, work for justice' — and there is no justice in this tax bill," Pelosi said during the rally, according to Religion News Service. "There is no economic justice. There is no social justice. There is no environmental justice. There is no budget justice."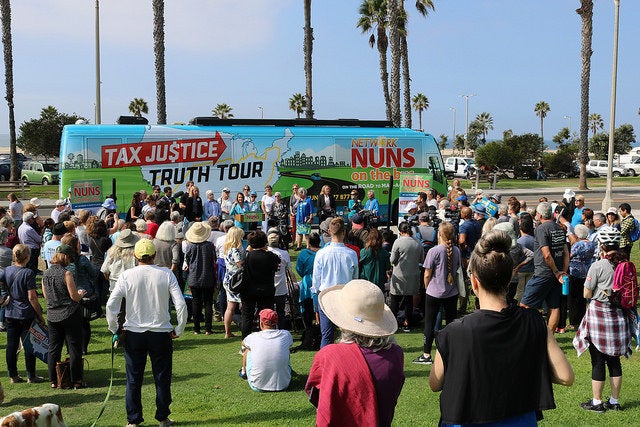 Sister Simone Campbell, Network's executive director, told HuffPost that the Catholic faith has been "hijacked" by those who have made the issue of abortion a "political sound bite" that trumps all other elements of Catholic social justice teaching.
Speaking from the bus en route to Las Vegas, Campbell pointed to an apostolic exhortation Pope Francis released earlier this year that stated that though Catholics should be "clear, firm and passionate" in their "defense of the innocent unborn," the lives of the poor and oppressed are "equally sacred."
"I've been really upset that one party has used that [Catholics' views on abortion] for their political gain and denied the full story of their faith," Campbell said. "We're on the road to tell the full story of the faith. It's much bigger than one issue."
The Catholic sisters plan to hold various rallies, town halls and roundtable discussions in 21 states over 27 days, focusing on districts where Republican incumbents chose to support Trump's tax law. (No Democratic member of Congress voted in favor of the bill.)
The tour will end with a "Fiesta for the Common Good" outside President Donald Trump's Mar-a-Lago resort in Florida.
This is the sixth time since 2012 that Catholic sisters from Network have gone on a national bus tour. This year's group includes women from a wide array of Catholic religious orders, ranging in age from 28 to 86 ― though most of the participants are older.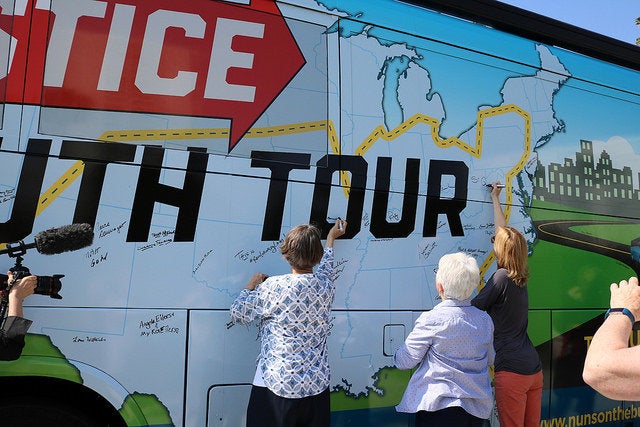 Campbell said she's encouraging people she meets on the road who oppose the GOP tax law to add their signatures to the bus itself. She hopes that by the time the bus reaches Mar-a-Lago, it will carry signatures from people across the country who have pledged to work for a more just tax policy.
Overall, Catholic voters are split between the Republican (46 percent) and Democratic (47 percent) parties, according to the Pew Research Center. White Catholics tend to lean Republican (54 percent), while Hispanic Catholics are more likely to lean Democratic (64 percent).
Campbell said she realizes tax legislation is a topic that most people have trouble becoming passionate about. But she hopes to speak to voters across the country about how Trump's tax law poses an "existential threat to everything we care about in our nation."
"We care for the 100 percent, not just those at the top," Campbell said. "While it's true that those at the bottom need some additional revenue, let's not do that at the expense of everything else that supports them."
Before You Go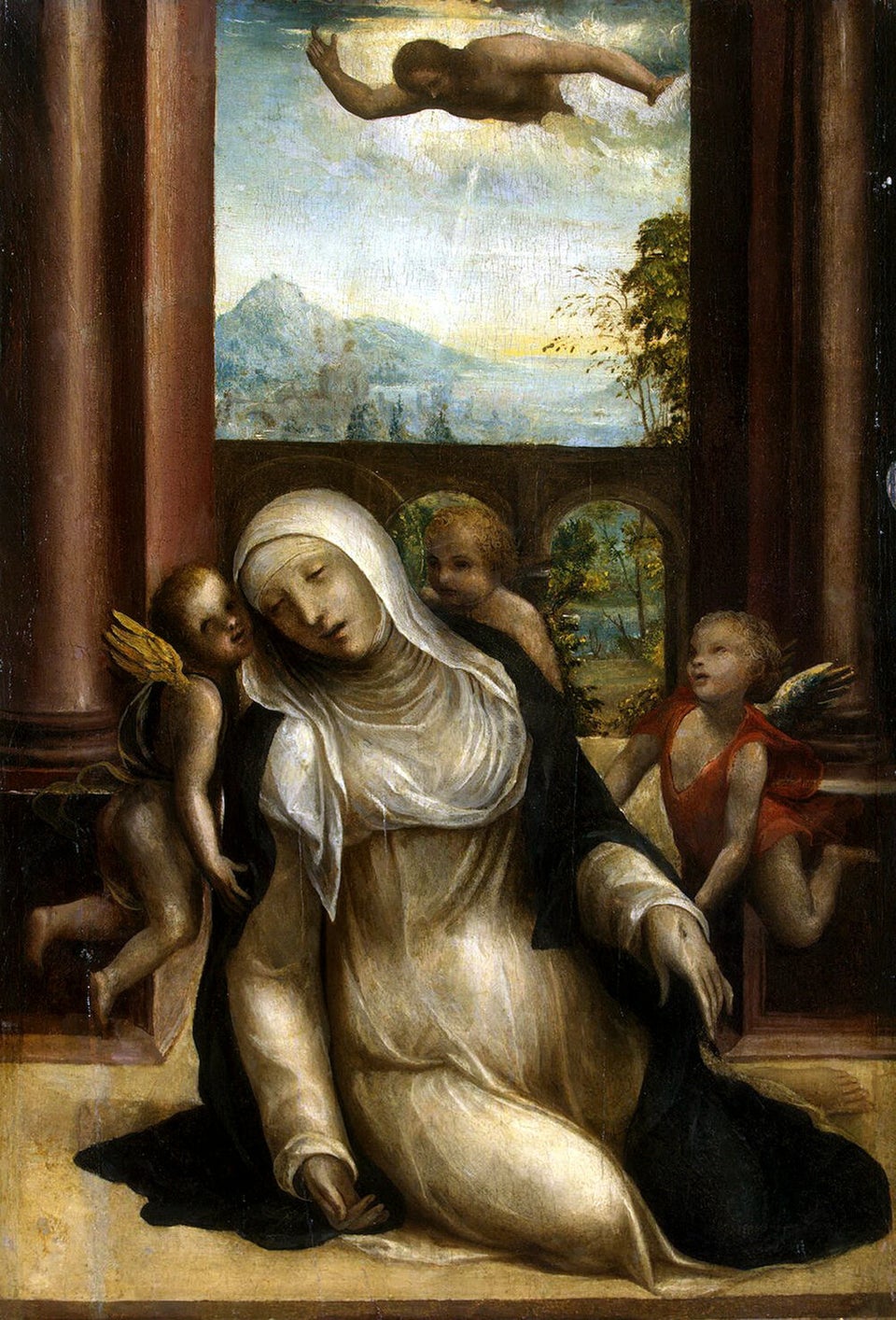 13 Women Mystics Who Helped Shape Christianity
Popular in the Community