A Chicago Catholic priest has performed a spiritual cleansing of the Mandalay Bay Resort and Casino room used by gunman Stephen Paddock during a mass shooting in Las Vegas earlier this month.
The Rev. Clete Kiley told Newsweek that he confronted what he called the "mystery of evil" while performing a Roman Catholic rite on October 18 inside a room on the hotel's 32nd floor. It was from this room that Paddock unleashed a barrage of bullets onto a country music festival on Oct. 1, killing 58 people and wounding hundreds more.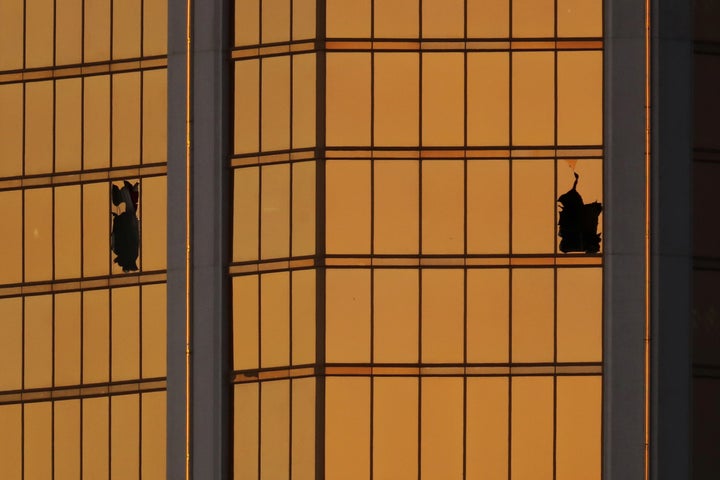 When the temporary door that had sealed the crime scene was opened, Kiley said he felt as if he was "pushed back."
"In my mind, I found myself saying to myself: 'Oh no, you have to go.' I instinctively began to pray in silence: 'St. Michael, the Archangel, defend us in battle. Protect us against the wickedness and snares of the devil,'" he told the Sun Times.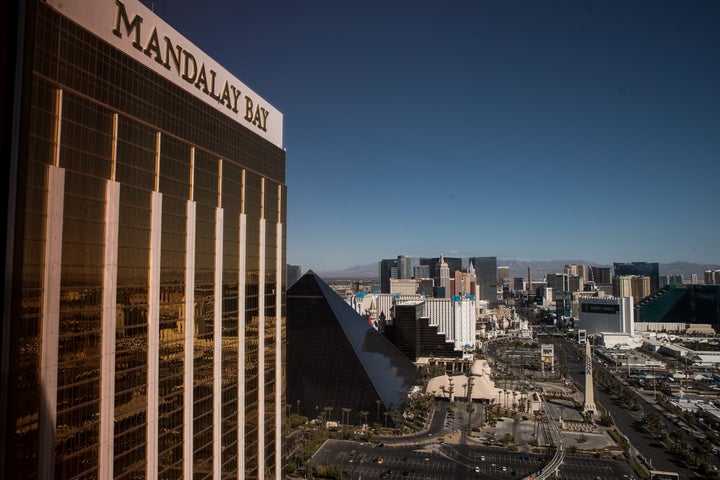 Kiley then walked through a hallway littered with plaster and broken light fixtures, with bullet holes still visible in the walls. As he entered Paddock's former room, he said he felt a "profound silence."
Kiley said that leaders of other faith traditions may also be invited to pray in the space. HuffPost reached out to MGM Resorts International and UNITE HERE to confirm, but has not heard back.
"I really saw the whole thing as part of a healing process. A small part of a healing process," Kiley told Newsweek.
Popular in the Community