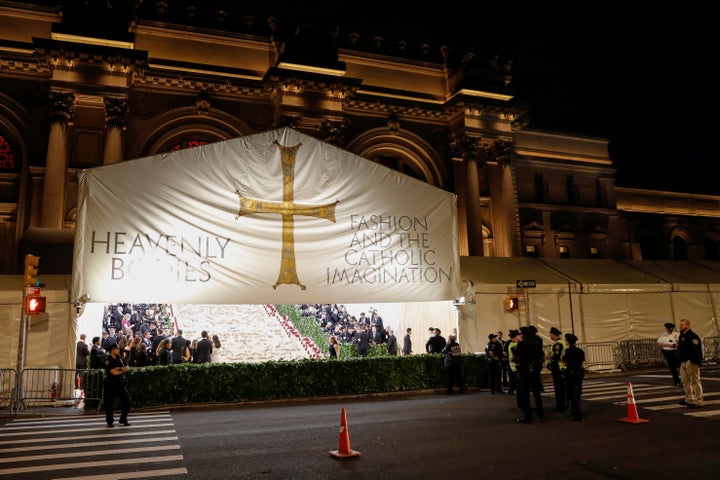 As celebrities and designers descended on The Metropolitan Museum of Art for one of the biggest nights in the fashion world, one Catholic priest managed to turn heads by simply showing up.
Rev. James Martin, a Jesuit priest and author, was one of several Catholic leaders who attended the museum's Costume Institute Gala on Monday in New York. This year's exhibit, "Heavenly Bodies: Fashion and the Catholic Imagination" was the fruit of a long collaboration between the museum's Costume Institute and the Vatican, which loaned some of its priceless artifacts for display.
It was fitting that Martin was there for the big night. The priest, a consultor to the Vatican's Secretariat for Communications, had reviewed plans for the exhibit to help curators understand how Catholics might respond to the various displays, and to help the museum make contacts at the Vatican.
But what Martin may not have expected from the gala is that his own clothes would draw some curious remarks.
On Monday night, the priest tweeted about some of the comments he received about the priestly clothes he was wearing.
And because real life can be quite surreal, he followed up:
"Occasionally, I meet people who don't seem to run into priests in their lives," Martin told HuffPost in an email about the remarks. "As a result, they don't know what to say. So I try to take it in stride, and I give them the benefit of the doubt."
Martin is already a star in his own right within Catholic circles. He's the editor-at-large for the Jesuit magazine America, a bestselling author of books on Catholicism, and a regular commentator on religion news, including appearances on Comedy Central's "The Colbert Report."
Although the celebrities and bold fashion choices were a draw for many, Martin seemed to be there for the art and the celebration of Catholic spirituality. He said the best part of the Met Gala for him was a surprise performance by the Sistine Chapel Choir.
"The event was overall enjoyable, and raised a good deal of money for the Met," Martin said. "They obviously can't control how everyone dresses, and only a few of the costumes were over the top, but overall it was a pleasant night."
Before You Go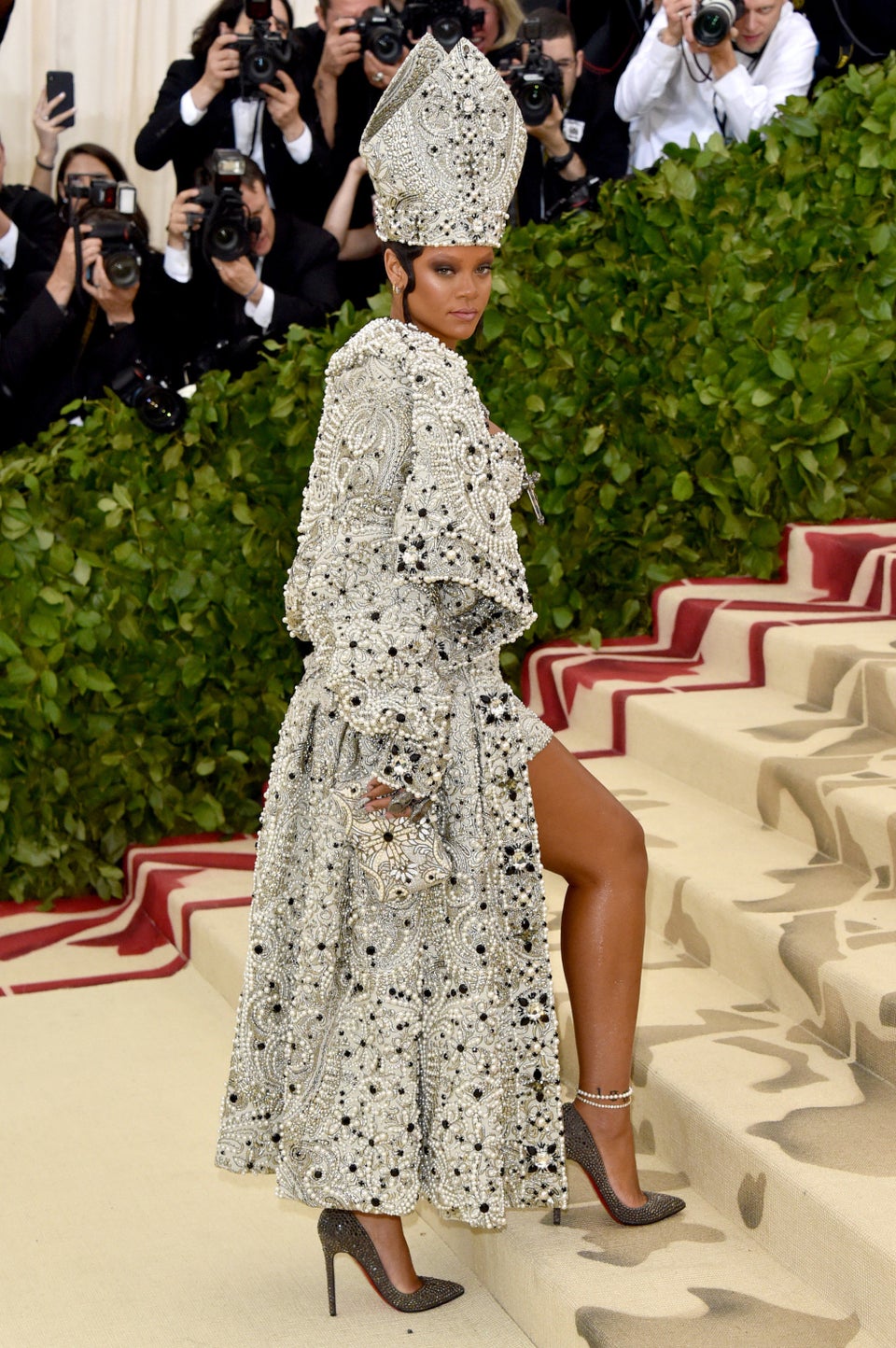 2018 Met Gala Red Carpet Looks
Popular in the Community