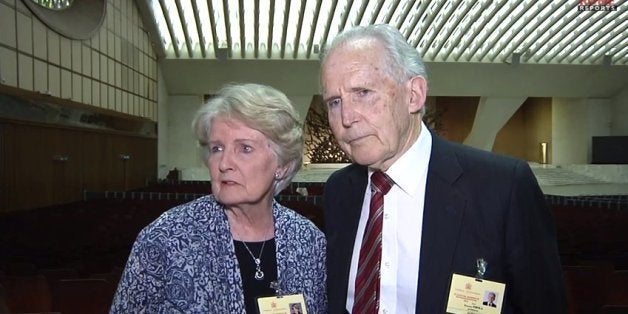 A devout married couple urged Pope Francis and members of the Synod of Bishops to freely welcome gay couples into the church.
Ron and Mavis Pirola, former members of the Pontifical Council for the Family, delivered the comments during a testimony at Vatican City on Monday.
The Pirolas, Australians who have been married for 57 years, said welcoming gay couples into the fold would serve as a "model of evangelization."
As an example, they spoke about family friends' experience with a gay son.
"Friends of ours were planning their Christmas family gathering when their gay son said he wanted to bring his partner home too," the Pirolas during a statement inside Vatican's Paul VI Hall. "They fully believed in the Church's teachings and they knew their grandchildren would see them welcome the son and his partner into the family. Their response could be summed up in three words, 'He's our son'."
The couple continued: "What a model of evangelization for parishes as they respond to similar situations in their neighborhood! It is a practical example of what the Instrumentum Laboris [the Synod's working document] says concerning the Church's teaching role and its main mission to let the world know of God's love."
Catholic doctrine encourages adherents to "love the sinner and hate the sin." The Church holds that gay Catholics should not be discriminated against, but that homosexual acts are immoral and that marriage is reserved for heterosexual couples.
Although Francis been relatively open about starting conversations on topics that have long been considered taboo, there's been little indication that the Holy See is willing to upend church doctrine on homosexuality.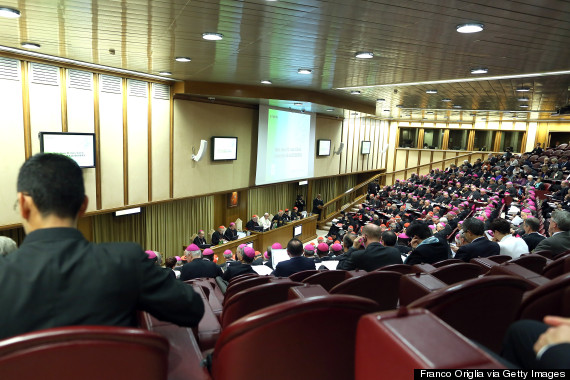 On Tuesday, a married pair from the Philippines told the bishops that they were involved in "Couples For Christ," a lay organization that is recognized by the Vatican. Cynthia and George Campos talked about an outreach program they attempted to start for couples in "irregular situations" – like people who weren't married in the Church, who are cohabiting without getting married, or who were divorced and remarried without an annulment.
The Campos' dreams fell flat, according to Crux, partly because Church officials said that "Couples For Christ" was meant just for couples married in the Church.
The Filipino couple told the Synod that they hoped for more "enlightened pastoral charity" that will help spur "inclusive participation in church life."
A total of 12 married couples from around the world are scheduled to speak before the Synod, Crux reports. Although these couples don't have voting rights, they are asked to give the Synod's 190 bishops and cardinals an inside look at the trials of married life.
After one week of meetings, the bishops will spend another week working on a proposal that will be delivered to the pope.
"Married people need to be heard," Vatican analyst Robert Mickens
told NPR. "Gay people and their struggles need to be heard. Single mothers need to be heard. It won't do for a bunch of celibate men, so-called, to be parsimonious with God's mercy."
Before You Go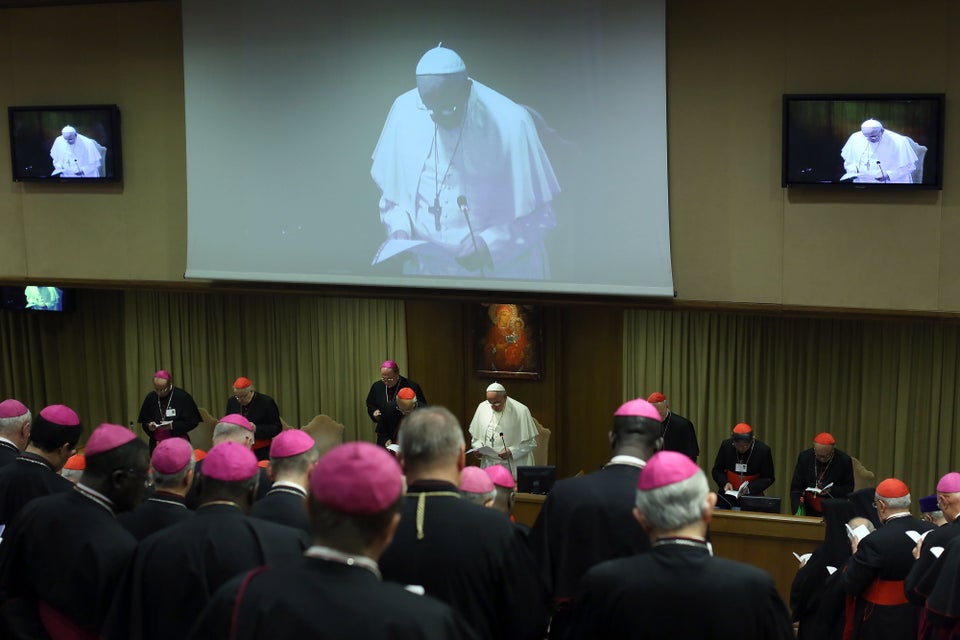 Synod on Family
Popular in the Community